Wagner mercenary group chief Yevgeny Prigozhin's mutiny and subsequent survival presented the most serious challenge to Russian President Vladimir Putin's two decades of iron rule.
So while Prigozhin's fiery death in a plane crash should have strengthened Putin's position ahead of an election in March, experts have warned he could still face dissent from other ultranationalist, elitist factions angry at military failures in Ukraine.
"I think in the short term, it clamps down on any kind of ultranationalist unrest," said Sam Ramani, an expert in international relations at the University of Oxford in Britain. "Looking ahead though, there's no certainty that ultranationalist dissent won't mobilize again, particularly as the elections come in March 2024."
The Kremlin has denied it was behind the crash, rejecting widespread speculation that it was a revenge assassination for Prigozhin's short-lived mutiny in late June, when Wagner fighters captured the southern Russian city of Rostov-on-Don before marching on Moscow.  
But two U.S. officials told NBC News last week that intelligence had pointed to sabotage as a leading cause for the plane's crash, and Prigozhin's death and burial at a small private funeral Tuesday came after attempts were made to silence a series of high-profile critics.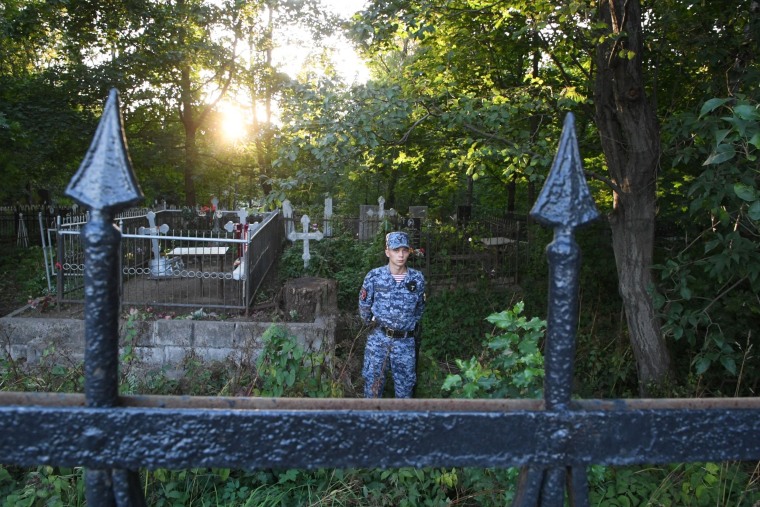 Andrei Kurshin, who ran the popular independent Telegram channel "Moscow Calling," was arrested this week for the "public dissemination of knowingly false information about the Armed Forces of the Russian Federation," the state news agency Tass reported Thursday. He faces up to 10 years in jail, it reported.
And Last month saw the arrest and imprisonment of former army officer Igor Girkin on charges of inciting extremism. The prominent ultranationalist and commentator on the war had accused Putin of weakness and indecision in Ukraine.
Girkin nonetheless spoke out from behind bars. Late last month in a Telegram post laced with irony, he described Putin as gullible and "too kind" before suggesting that he planned to run against him in next year's election, in which Putin is expected to seek six more years in power.
Several hours after Prigozhin's death, opposition leader Alexei Navalny, who is serving 30½ years in prison on charges he says are bogus, commented in a statement published via his legal team. "It is precisely from these ingredients that the dish called 'civil war' is made," he said.
Such fears are worsened by reports that Ukraine is retaking key towns and villages in the south of the country, including the settlement of Rabotyne in the Zaporizhzhia region, as small bands of fighters drive toward the Azov Sea.
Further victories like this could present a risk to Putin, as could infighting within the armed forces, which was visibly highlighted by Prigozhin's revolt, Ramani said.
"Another risk is the ongoing division between the rank and file of the military — the conscripts and the junior officers — and their senior officers, on everything from the rigidity of the command structure to lack of food and lack of uniforms," he said.
In recent weeks, Russians have also seen the war reach residential areas of Moscow for the first time, with a series of drone attacks on buildings in the capital.
Meanwhile, in Ukraine, Prigozhin's death is seen as a demonstration of Putin's power and a paranoid attempt to quash all opposition.
"Usually, demonstrative murders like this are evidence that the system is starting to destroy and eat its own because it's overly suspicious," Ukrainian presidential adviser Mykhailo Podolyak said Thursday in an interview with TV Rain, an independent Russian channel based in the Netherlands.
"Putin has demonstrated that he will question the loyalty of any member of his entourage, even those closest to him," he added.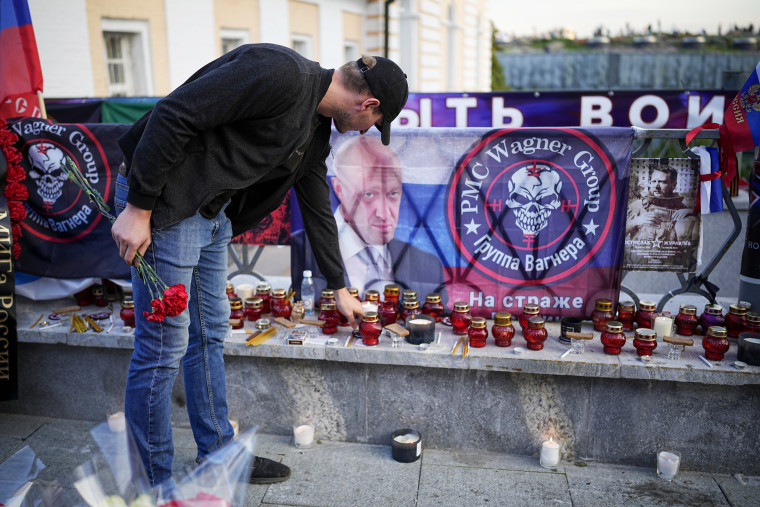 Whatever the cause of the plane crash, its effect may have been to entrench the Russian leader in his position even further and to dissuade others from challenging him.
Keir Giles, a Russia expert at the London-based think tank Chatham House, cautioned that while there may be discontent among the elites who support and surround Putin, Wagner and Prigozhin posed a specific threat that the Russian leader won't allow to occur again.
"Unlike anybody in Putin's inner circle, Wagner was a disruptive element from outside the pyramid of power," he said.
"Anybody else who is considering challenging Putin is unlikely to be in the same position because nobody else outside the inner power structures has access to the kind of resources that" Prigozhin did, Giles said.
Many would-be challengers who are close to Putin have a vested interest in maintaining the status quo to preserve their fortunes and safety, he added.
"Anybody that might have been considering standing against Moscow will have rapidly reassessed their risk calculus on seeing what happened" to Prigozhin, Giles said.