HONG KONG — At least 10 people were killed after a private jet crashed onto a highway Thursday in the suburbs of Malaysia's capital, officials said. 
Dramatic videos shared on social media showed the incident, which left all eight people on board dead as well as two motorists on the ground. In the videos, the explosion of the jet can be seen producing a sudden fireball followed by black smoke rising from the scene, as well as wreckage on the ground.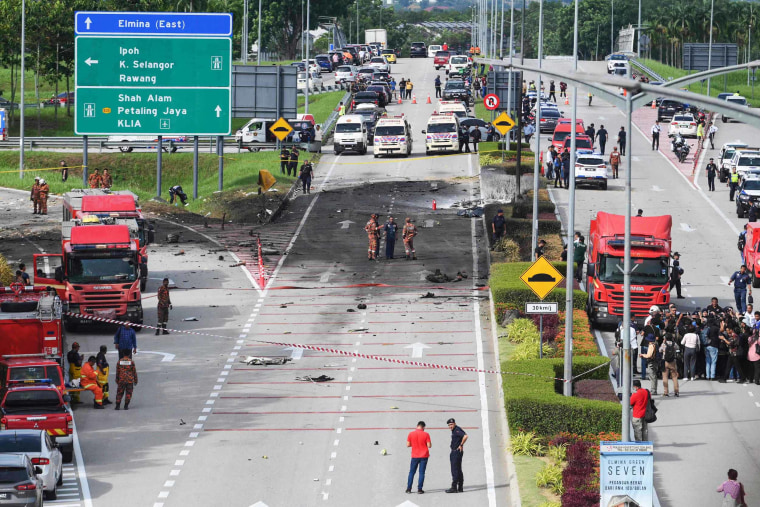 The plane had been headed from the resort island of Langkawi to the capital, Kuala Lumpur, before the crash.
A Beechcraft Model 390 (Premire 1), carrying six passengers with two flight crew, crashed in an expressive way near Elmina township, before it was due to land at the Sultan Abdul Aziz Shah Airport in Kuala Lumpur, according to a statement issued from the Civil Aviation Authority of Malaysia(CAAM) on Thursday.  
The airplane lost control and crashed into a car and a motorcycle on the highway, Selangor police chief Hussien Omar Khan told reporters, according to Reuters. 
All eight people on the private jet perished and the two drivers whose vehicles were hit also died, according to The Associated Press, citing the police chief.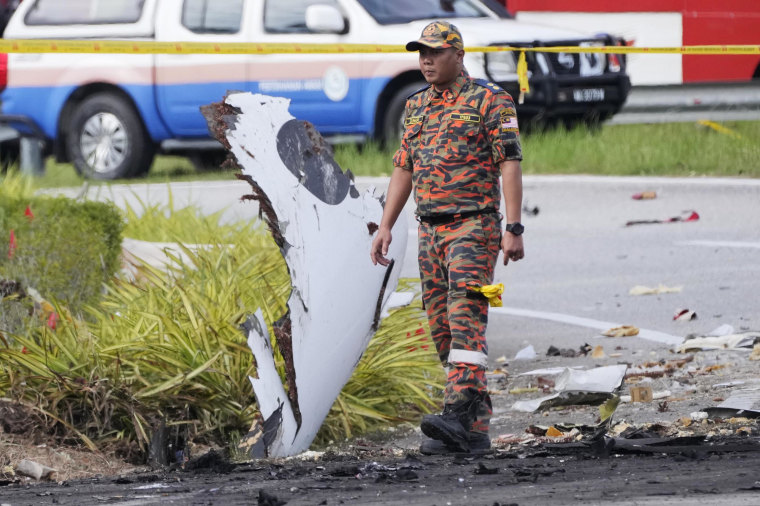 "The first contact made by the aircraft with Subang Air Traffic Control Tower was at 2:47 pm (2:47 am ET) and landing clearance was given at 2:48 pm (2:48 am ET)," CAAM chief executive Norazman Mahmud said in the CAAM statement. 
The control tower observed smoke from the crash site at 2:51 pm local time (2:51 am ET) but no mayday call was made by that jet, he added. 
Transport Minister Anthony Loke said in a news conference Thursday that the investigations were ongoing, the AP reported.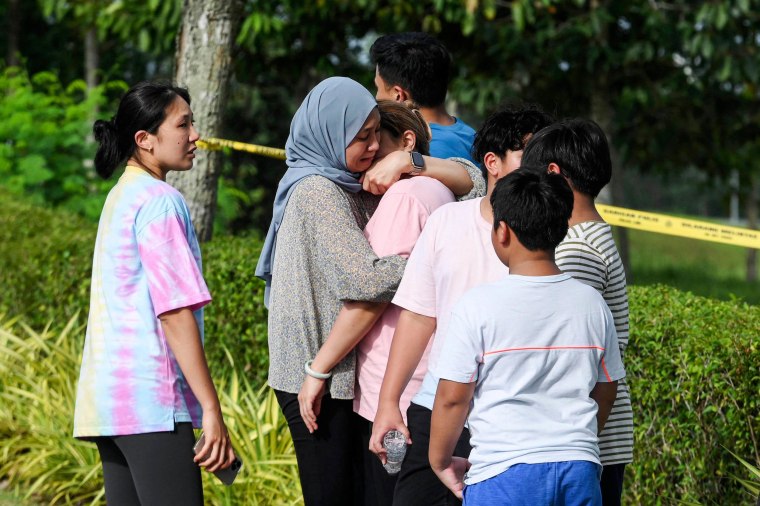 He added that the bodies were sent to a hospital to be identified and the officials were searching for the plane's black box to confirm the cause of the accident, the AP reported. 
The Minister of Transportation didn't immediately respond a request for comment from NBC News. 
The CAAM statement also wrote the aircraft was operated by a Malaysian private jet company Jet Valet Sdn Bhd.
It didn't respond to NBC News' request for comment.