CHISINAU, Moldova — Irina Stoliarik and her infant son, Arkady, have spent the last two weeks living in an abandoned movie theater here in the Riscani section of Moldova's capital. They sleep on a mattress supported by wooden pallets in a shared room of the cinema complex with about 200 other refugees from Ukraine. 
Outside, hundreds of refugees wait in line for donated clothes, food and children's toys. In a former screening room on the first floor, children played on a makeshift den of foam matting, while older men ate their lunch. 
"It's like home, but not home," Stoliarik said. "This is just temporary."
Like many of the more than 11 million people who been displaced since the start of the war in Ukraine, Stoliarik has no idea what comes next for her and Arkady. Her husband and 18-year-old son stayed behind in Odesa, prohibited by a Ukrainian decree that required all military-age men to stay and fight.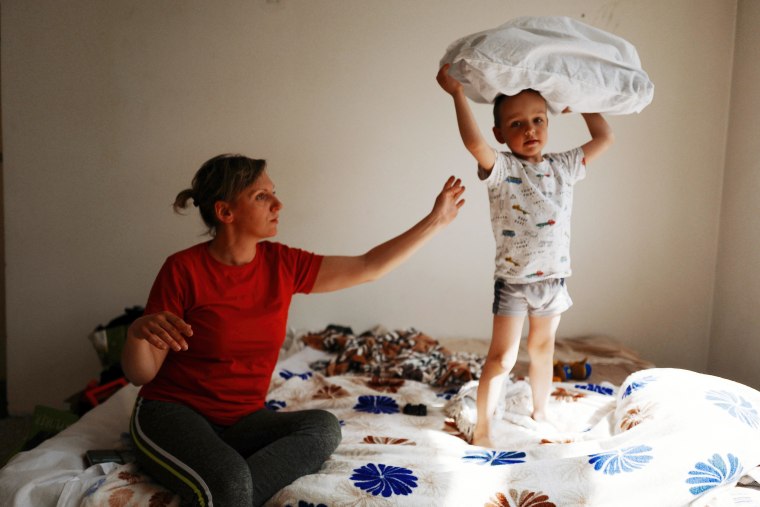 Refugees like Stoliarik have poured over Ukraine's borders. Poland has taken in more than 2.6 million, but Moldova has taken in more Ukrainian refugees per capita than any other nation. The country is not a member of NATO or the European Union and lacks the resources, space and support received by some of Ukraine's other neighbors. Refugees now make up more than 16 percent of its population, according to U.N. figures. 
In a green and cobalt field outside the town of Palanca, close to the country's border, Moldova's flag flies high above a temporary tented refugee camp, officially a "sorting and assistance center." There is space here for hundreds of refugees. But the canvas white-and-orange domes are empty. Ukrainian refugees usually do not stay longer than 72 hours at such centers, instead preferring to find shelter within the country or transit through Moldova to other European countries, according to the Moldovan prime minister's press office. 
Stoliarik preferred to take her chances in the big city, Chisinau, Moldova's post-Soviet capital. While she said she worries for the men she left behind, her more immediate concern is finding a proper home and a job to support her son; she worked in Odesa as a cook. She also said she's not sure whether the government will have enough money to help take care of her and the many other refugees like her.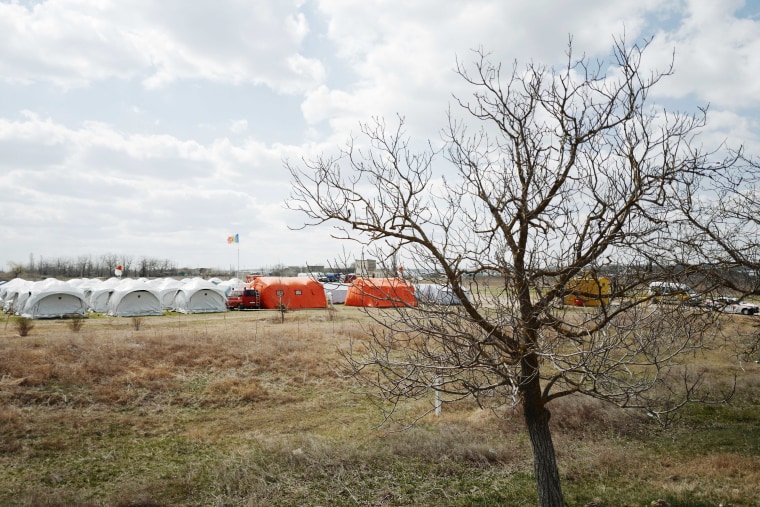 "Maybe tomorrow City Hall doesn't have enough funds to keep us here, and I won't know where to live," she said.
She is part of an influx that comes at a particularly sensitive time for Moldova. 
The country is small, poor and terribly vulnerable to a hostile Russia. It receives 100 percent of its gas and electricity from Russia, and there is deep anxiety inside Moldova that Moscow will try to destabilize the country following elections last year in which a pro-Western political party headed by Moldova's first female president, Maia Sandu, won decisively. Sandu is seeking stronger ties with the European Union and formally applied for membership following the invasion.
Tensions are high. Sandu signed a bill last week banning Russian symbols of aggression, eliciting stern words from Russian officials. 
European leaders are aware of the critical position Moldova finds itself in as it struggles to shelter its swelling refugee population. Earlier this month, European donors pledged $713 million in aid to help the country face the growing challenges brought on by Russia's invasion of Ukraine.  
"This mobilization of support will be a success, not only because of our solidarity or generosity, but also because we clearly understand that we have joint interest," French Foreign Minister Jean-Yves Le Drian told his Moldovan counterparts at a conference in Berlin. "Your security is our security."
Other Ukrainians who made it to Moldova tell a harrowing story of escape. Vilatli Boicenko said he and his family did not believe the rumors of war circulating around Odesa, Ukraine's famed port city.
But a late-night text message from a friend in the Navy changed his mind: "Pray to God. It has begun."
The family have a coffee shop in Odesa, a strategically important Black Sea port famed as the most beautiful, cosmopolitan and strategically important city in the region. 
"Odesa is and will stay a European city," Boicenko said.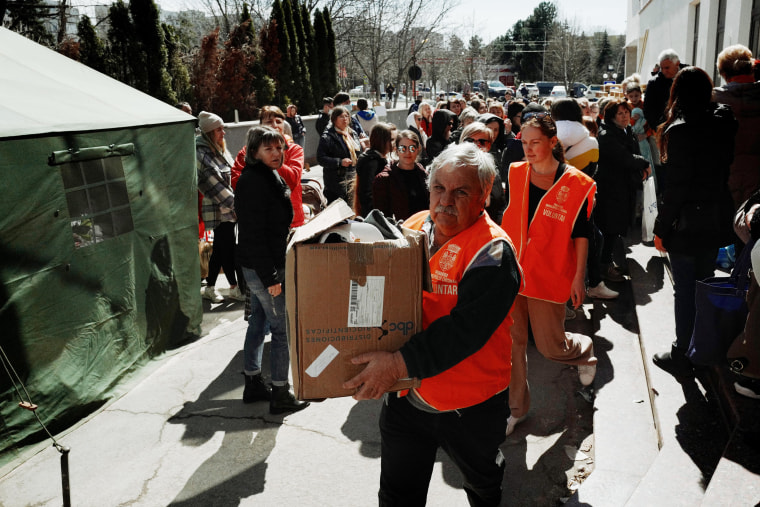 They were reluctant to leave, but that night a cruise missile flew over Boicenko's home, rattling the windows. The next day, the whole city was in panic. On Saturday, while city residents were celebrating Orthodox Easter weekend, another two cruise missiles struck a residential neighborhood in Odesa, killing at least eight people, including a 3-month-old baby, according to Ukrainian officials. 
Boicenko was in a race against time. He knew if he stayed in Ukraine, he and his sons would be drafted into the army. The next day, the Ukrainian government would issue a decree prohibiting military-age men from leaving the country.
A drive that would normally take one hour took nine. "It was faster walking than taking the car," his wife, Nataliya, said.
By the time they made it to Moldova, they were among thousands of Ukrainians trying to find shelter. "We tried Booking.com an AirbnB. Zero," Nataliya Boicenko said. "Everything was booked."
Luckily, Boicenko had an uncle in Chisinau connected to the Baptist church. The family is part of a small Baptist community in Odesa, numbering about 5,000, that makes up one part of the diverse religious and ethnic communities that have made Odesa famous for centuries. 
Thanks to the church, the family was able to find a comfortable house in a Moldovan suburb, which they share with other Ukrainian Baptist families.
There are questions over just how sustainable these arrangements will be. 
Bea Ferenci, U.N. human rights adviser in Moldova, has said more than 100,000 Ukrainian refugees are looking to stay in the country, and about 8,000 refugees are in the Transnistria region, a pro-Russian breakaway state on Moldova's eastern border.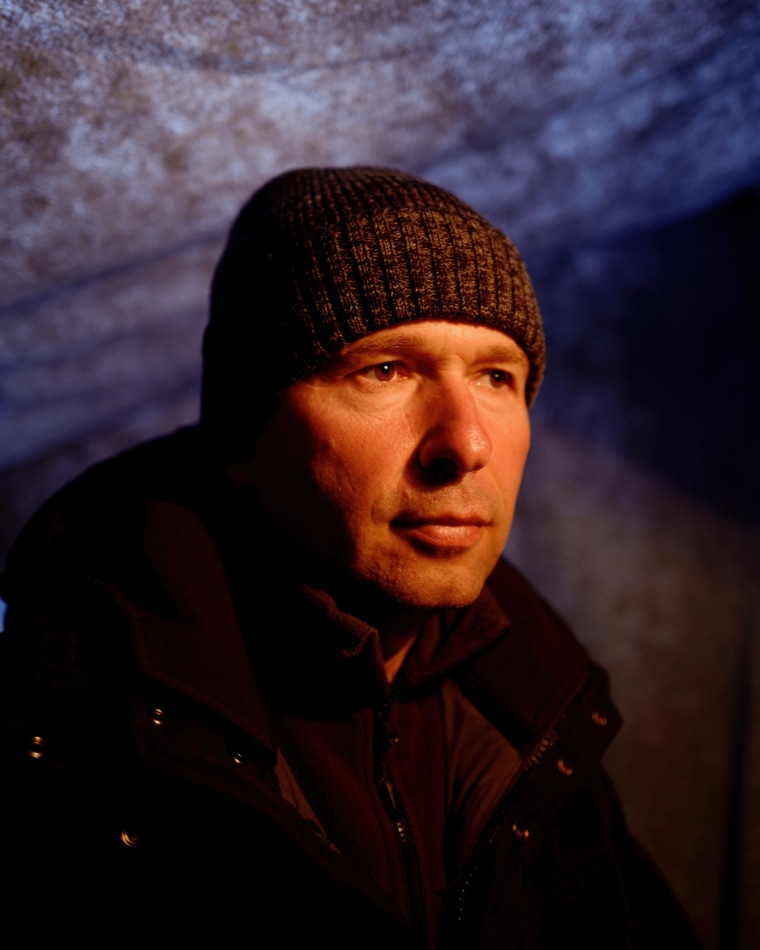 But Ferenci said in a U.N. blog post that the Moldovan community's support, some of which outpaced the government's efforts, has been heartening.
"Right from the beginning of the refugee influx there was a great mobilization from the community to support refugees," she said in the post. "Most of the support was based on volunteers, so it was really just Moldovans going there with food carts, clothes, offering transport, accommodation and more. The State certainly appreciated this mobilization, as they were setting up required infrastructure."
Every refugee NBC News spoke to was from Odesa and waiting for the moment they could return to the port city. 
"I want to go back to Odesa," Stoliarik said, but as rescue workers dig through the rubble of the latest Russian missile strike in the city, an important strategic military prize for Russian President Vladimir Putin, its future security is in doubt. 
"They will attack Odesa," Stoliarik said. "I don't know what to do."
CORRECTION (April 26, 2022, 9:05 p.m. ET): An earlier version of this story misstated the number of Ukrainians who have left the country since the war began. More than 11 million have been displaced, not all of whom fled the country.