A Texas man who planned to travel to the Middle East and join the militant group wreaking havoc in Iraq and Syria pleaded guilty Friday to federal terrorism charges, authorities said.
Michael Wolfe, 23, of Austin, pleaded guilty Friday to attempting to provide material support and resources to a foreign terrorist organization and he faces up to 15 years in prison, federal prosecutors said in a statement.
Sign up for breaking news alerts from NBC News
Wolfe planned to travel to Syria and fight alongside the Islamic State of Iraq and al-Sham (ISIS), the militant group that in recent weeks has captured wide swaths of western Iraq and Syria and imposed strict sharia law.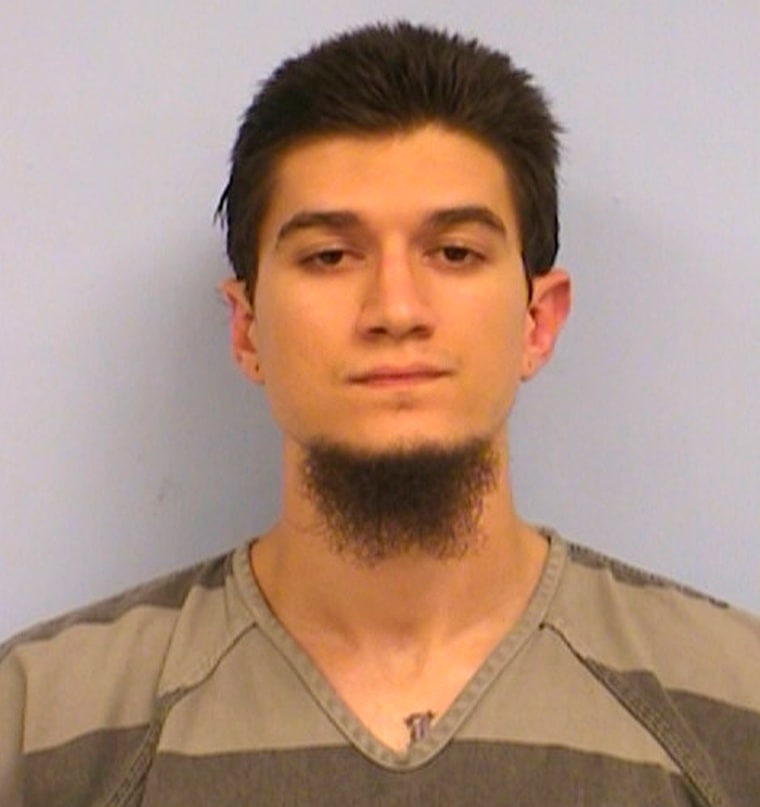 ISIS has enjoyed recent military success in Iraq, where the group's fast advance has fomented turmoil among civilians and the country's Shia leadership alike.
Wolfe and Rahatul Ashikim Khan of Round Rock, Texas, were arrested by the Central Texas Joint Terrorism Task Force last week.
During his plea hearing, Wolfe admitted to making plans to travel overseas "to engage in violent jihad." According to officials, he hoped to reach Syria through Turkey and was in touch with an undercover FBI employee in Europe, whom he thought would facilitate his travel.
According to an affidavit filed with the U.S District Court for the Western District of Texas, an undercover FBI agent first met Wolfe's wife in August 2013. The woman said her husband was "ready to die for his deen [religion]. He's ready to die for someone; for something."
Wolfe bought plane tickets for himself, his wife and their two children to travel to Europe on June 17. He was arrested as he attempted to board the flight, according to the affidavit.
Officials said the other defendant, Khan, had allegedly conspired to recruit people to travel overseas to support terrorist activities. His activities took place between March 2011 and January 2012.
According to court documents, "Khan discussed guns, training, the war against Islam, his preparation for the Third World War, shooting, and getting the youth interested in the knowledge of jihad." Khan, who was born in Bangladesh, became an American citizen in 2002.
The two men are in federal custody. No sentencing date has been scheduled.
—Becky Bratu