North Korea has escalated its fiery rhetoric over its threatened use of nuclear weapons, days after a U.S. soldier was taken into custody for crossing the border from South Korea.
The country's defense minister, Kang Sun Nam, has said it would approve the use of nuclear weapons "in case nuclear attack is launched against it or it is judged that the use of nuclear weapons against it is imminent," the state-run KCNA news agency reported Thursday.
The warning came after 23-year-old Pvt. 2nd Class Travis King fled across the border during a tour of the joint security area, a U.N.-administered area between the North and the South, on Tuesday.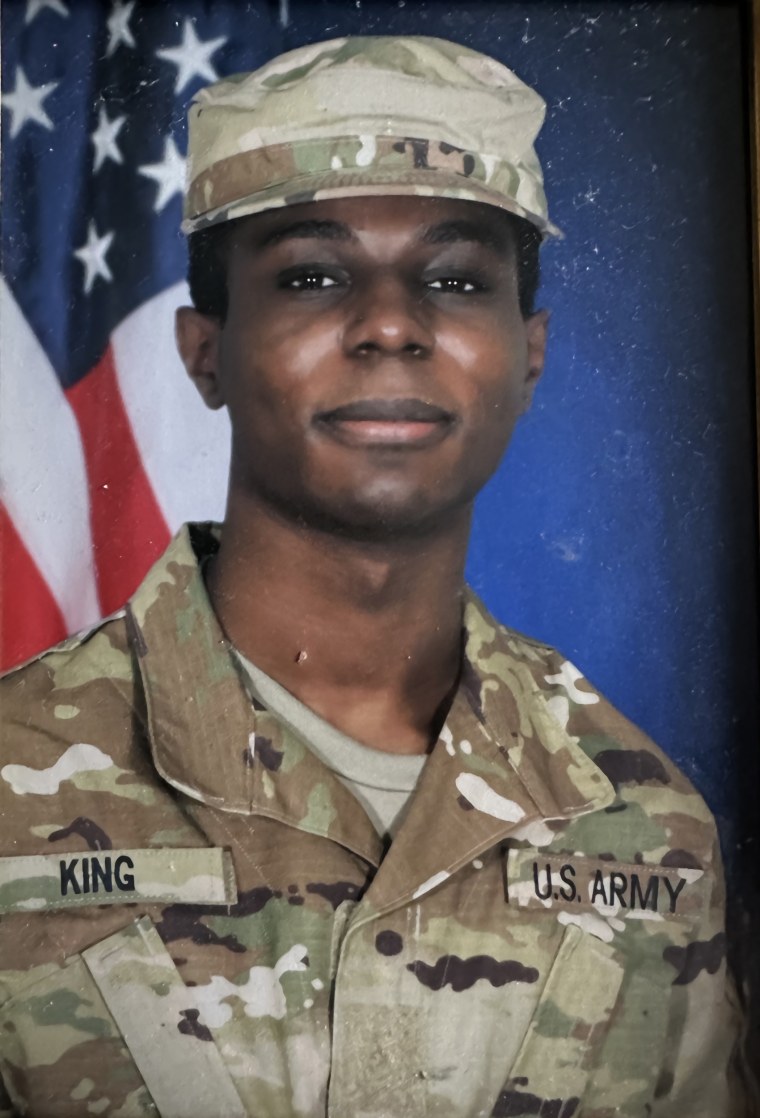 North Korea has so far remained silent on King's status.
The isolated communist nation has long threatened to launch intercontinental ballistic missiles in self-defense at what it calls active plans by the West to launch an attack on it.
U.S. and South Korean military leaders met Tuesday to discuss their shared response in the case of a North Korean attack, their talks coinciding with the arrival of an American nuclear-armed ballistic missile submarine in the South for the first time since the 1980s.
Pyongyang said the meeting was a clear provocation and a precursor to a Western attack, plans for which have entered "the most critical stage," making war on the Korean Peninsula "a dangerous reality."
"In particular, the hostile forces posed the most undisguised and direct nuclear threat to the DPRK by bringing an Ohio-class strategic nuclear submarine to the Pusan Port operation base, which means strategic nuclear weapons have been deployed on the Korean peninsula for the first time after 40-odd years," Kang's statement said, using acronyms to refer to the North by its formal name, Democratic People's Republic of Korea.
North Korea regularly launches ballistic missile tests, the most recent coming last week when the country's leader, Kim Jong Un, promised to enhance its nuclear deterrent capabilities.
The fate of King, meanwhile, remains unclear.
Defense Department spokesperson Sabrina Singh said Wednesday that the U.S. had been in contact with Sweden, through which Washington maintains embassy-level relations with North Korea, but had not received a response.
Previous defectors such Charles Jenkins, a then 24-year-old army sergeant who crossed the border in 1965, were treated as propaganda assets and stayed in North Korea for years before being traded back to the U.S.
Jenkins was avoiding being sent to fight in Vietnam, whereas there is no sign of similar objections from King, who had been in legal trouble in South Korea.
It emerged Thursday that he spent 48 days in a prison in Cheonan, a city about 50 miles south of the South Korean capital, Seoul, after he failed to pay a $4,000 fine on charges that included damaging public property.
According to legal documents, King did not cooperate when officers apprehended him in October after he caused hundreds of dollars in damage to a police patrol car as he shouted profanities about Koreans and the Korean army.
The last American to stray into North Korea, Bruce Byron Lowrance, was released a month after he entered the country illegally via China in 2018.
That came after then-President Donald Trump had held a joint summit with Kim and promised to end the country's nuclear escalation.