At least 76 people were killed and 212 wounded in a bomb attack on Thursday at a market in Baghdad's Sadr City district, police and medical sources said.
The bombing was one of the largest attacks on the capital since Prime Minister Haider al-Abadi took office a year ago.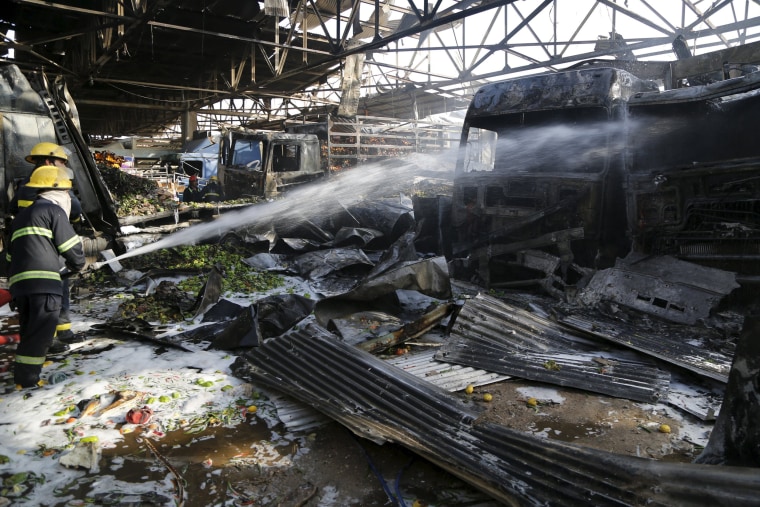 A statement circulated online by ISIS supporters said the blast had targeted what it called a stronghold of the "charlatan army" and Shiite Muslim militias. The Sunni extremist group regularly sends bombers into the capital.
"A refrigerator truck packed with explosives blew up inside Jamila market at around 6 a.m. (11 p.m. ET on Wednesday)," police officer Muhsin al-Saedi said. "Many people were killed and body parts were thrown on top of nearby buildings."
A Reuters witness at the site saw fruit and vegetables mixed with blood and body remains littering the blast crater. The market, in a northeastern suburb, is one of the largest wholesale food markets in the capital.
Abadi took office last summer following the army's collapse in ISIS' takeover of the northern city of Mosul, which left the Baghdad government dependent on the Shiite militias to defend the capital and recapture lost ground.