Turkish President Recep Tayyip Erdogan said on Monday the nation had voted for stability in a parliamentary election that saw his Islamist-rooted party triumph.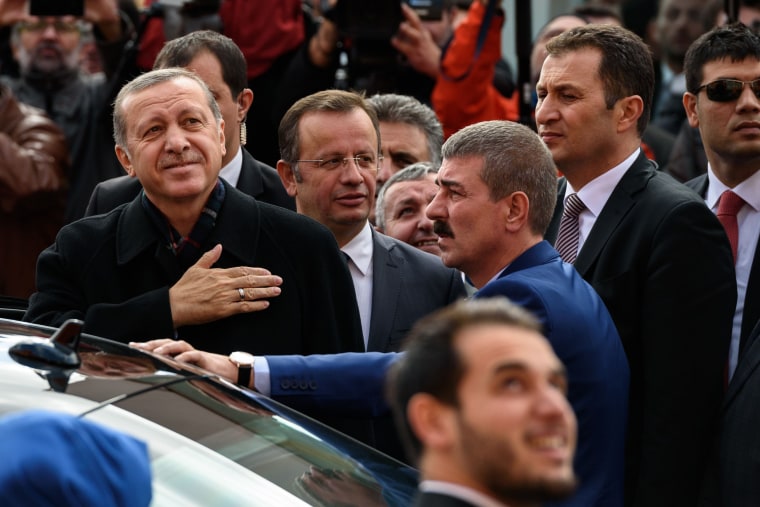 Erdogan's ruling Justice and Development party, or AKP, won more than 49 percent of the vote in Sunday's election, almost double that of the next party. The win restored the party's single-party majority that it had lost in a June poll.
Speaking after attending prayers at a mosque and visiting his parents' graves Monday, Erdogan said: "Now a party with some 50 percent in Turkey has attained power ... The whole world must show respect. So far I haven't seen such a maturity from the world."
Erdogan added that the outcome was a message to Kurdish insurgents in the country's restive southeast that violence could not coexist with democracy.
The outcome could aggravate deep splits in Turkey between pious conservatives who champion Erdogan as a hero of the working class, and Western-facing secularists suspicious of his authoritarianism and Islamist ideals.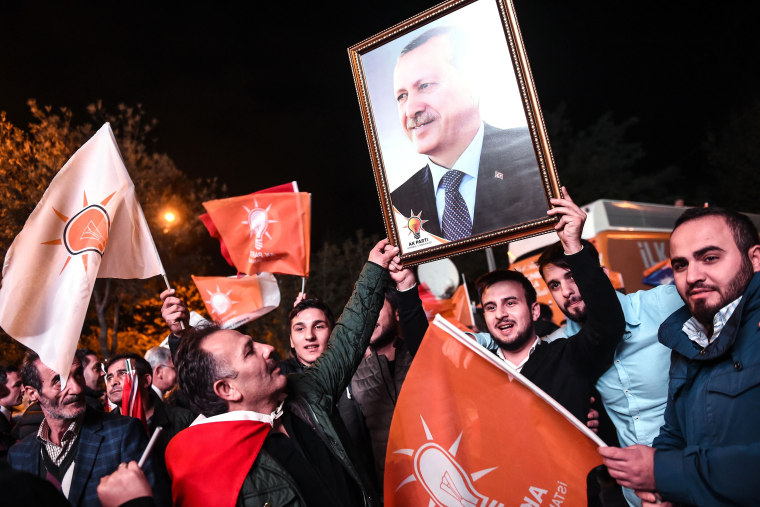 Erdogan's crackdowns on media freedoms and tightening grip on the judiciary, following a corruption investigation that was shut down as an attempt to overthrow him, have alarmed European leaders. A large number of journalists and others have faced court proceedings for "insulting the president."
Erdogan had called for a new election after Prime Minister Ahmet Davutoglu, also of the AKP, failed to form a coalition with any of the three opposition parties in parliament after the June vote.
Amid renewed violence in Turkey during the summer, Erdogan and Davutoglu argued that only a single-party majority could restore stability.
Fighting between Turkey's security forces and Kurdish rebels has left hundreds of people dead and shattered an already-fragile peace process. Two recent massive suicide bombings at pro-Kurdish gatherings that killed some 130 people, apparently carried out by an ISIS cell, also increased tensions.
The AKP took just shy of 50 percent of the votes on Sunday, initial results showed, comfortably enough to control about 316 of the 550 seats in parliament and a far higher margin of victory than even party insiders had expected.