LONDON — It's being called the "revenge of the young."
Britain's youthful voters came out in full force to back Britain's socialist opposition leader Jeremy Corbyn in Thursday's election.
"This election showed young people can be energized by politics"
While estimates varied, early analysis by pollsters suggested the turnout of those aged 18-24 was well above the 43 percent who went to the ballot box in 2015.
Corbyn dashed Prime Minister Theresa May's hopes of increasing her majority and his Labour Party's strong showing resulted in a "hung parliament."
Noreena Hertz, the economics editor of NBC News' British partner ITV News, said initial estimates put youth turnout at 72 percent.
Ben Page, the chief executive of pollster Ipsos MORI, said detailed figures take about a week to establish but estimated youth turnout at around 69 percent.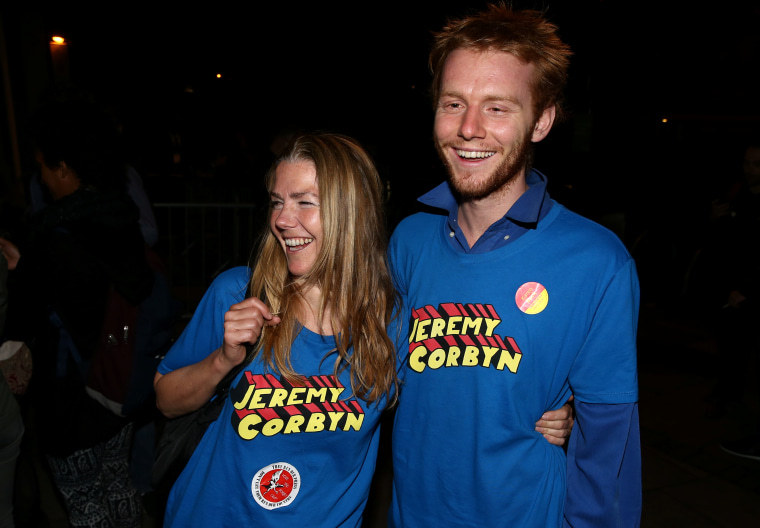 Those statistics suggest more young people voted Thursday than in last year's Brexit referendum.
Pollsters agreed that young people overwhelmingly supported Corbyn and his colleagues.
Some 63 percent of 18-34 year-olds voted Labour compared to 27 percent who cast ballots for May's ruling Conservative Party, according to Sky Data.
A second exit poll for music magazine NME suggested that 60 percent of 18-34 year-olds voted for left-leaning Labour. It said two-thirds of those aged 18-24 backed Corbyn's party.
"So far this election looks to me like the revenge of the young on the old," political commentator and former Conservative lawmaker Matthew Parris told ITV News early Friday.
Related: Political Deadlock Grips U.K. As PM's Election Gamble Backfires
BBC journalist David Dimbleby also told viewers "this election showed young people can be energized by politics — that's really what Jeremy Corbyn did."
Corbyn, 68, appeared alongside rappers, was interviewed by punk musicians and won the backing of a host of celebrities including singer Lily Allen and comedian Ricky Gervais during the campaign.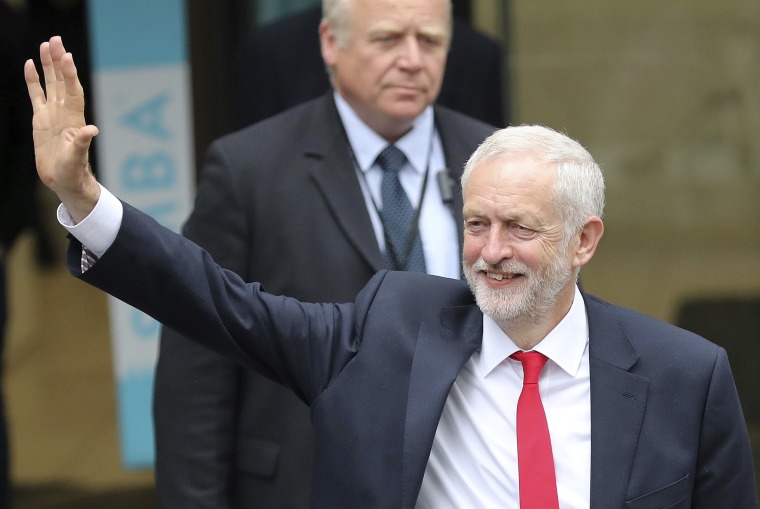 He teamed up with grime star JME who took over the politician's Snapchat encouraging young people to vote Labour.
The rapper, whose real name is Jamie Adenuga, tweeted a picture of the pair, posting: "Labour will deliver #ForTheMany, not the few. So make sure you register to vote."
His strategy seems to have worked. Ahead of the deadline for voter registration last month, 246,487 young people registered, far more than 137,400 who signed up ahead of the 2015 cut-off date.
The overall turnout for the election was 68.7 percent, up 2.6 points from 2015.