LANDSTUHL, Germany — Mary McWilliams got the call she long dreaded on Jan. 23, 2010.
Her son David Smith, a sergeant in the U.S. Marine Corps Reserve, had been injured by a suicide bomber in Afghanistan. He was flown to Landstuhl Regional Medical Center in Germany, a U.S. military hospital, for treatment. Several days later, officials asked McWilliams to join her son there.
"The whole time, I told myself that if he heard my voice I could bring him out of it," she said.
But when McWilliams arrived, she was told that Smith, 25, would die from his head injuries.
"The reason we were brought over was because there was a box he had not checked about organ donation. I had power of attorney and they asked me to sign off on it," she recounted from her home in Frederick, Maryland.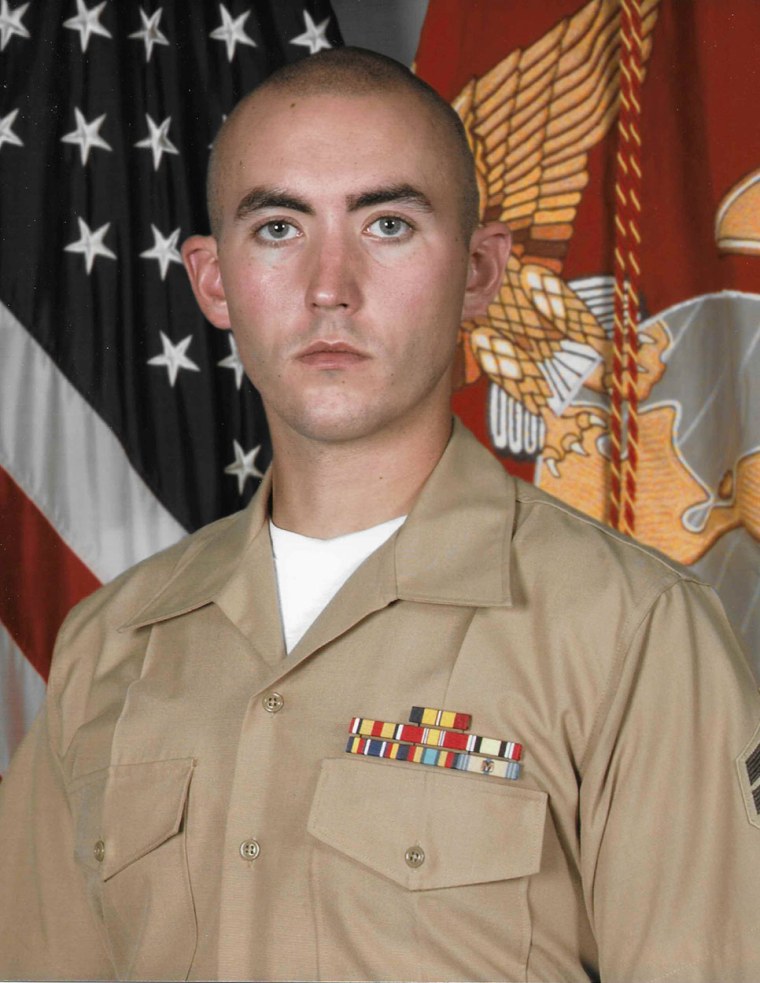 Both of Smith's lungs, parts of his liver, both kidneys and his heart were donated to seven strangers.
He is one of 83 U.S. service members who have donated a total of 236 organs to recipients in Germany and seven other countries since 2003, according to the German Foundation for Organ Transplantation.
Many of the American soldiers wounded in the Middle East, Africa and Europe are initially brought to Landstuhl to receive treatment since it's closer than the United States.
Its organ donation program was launched when medical professionals at Landstuhl saw a surge in combat casualties being flown in during the Iraq War.
Without the program, U.S. service members abroad could not become donors, as their organs would not survive transport back to the United States. The survival time for a heart, for example, is less than four hours once it has been harvested.
The need is acute in Germany, where around 9,400 patients are currently waiting for an organ.
"Among the German population, organ donations are not so well-accepted, there are often ethical concerns," said Ana Barreiros, a doctor with the German Organ Transplantation Organization. "Every organ that is donated in Germany is a success story because we only had 955 organ donors in 2018, from a population of 80 million."
German law prohibits the disclosure of organ recipients' identities. However, through the German Organ Transplantation Organization, McWilliams was able to correspond with the person who received one of her son's kidneys.
"For three years now, David's kidney has worked well for me," the recipient wrote in a 2013 letter. "Sometimes I think back to the difficult eight years prior, which I have been able to leave behind thanks to the present that David gave me."
Eight years after Smith's death, the group updated McWilliams on the others who had been given her son's organs.
The man who received Smith's heart was 34 and "doing exceptionally well," while the boy who received his left liver split was 17 and "now enjoys life like a normal teenager." The recipients of his kidneys and pancreas were also thriving.
Last year's letter added that the recipients of his lung and right liver split have since passed away.
The U.S. military unveiled a memorial at Landstuhl in May honoring soldiers who had donated their organs.
There is a sister memorial at the United Network for Organ Sharing headquarters in Richmond, Virginia.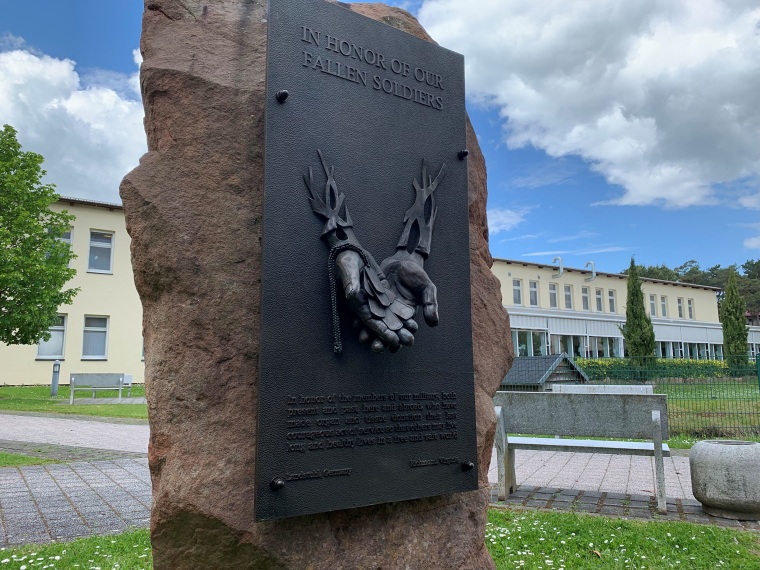 "It is remarkable that such tragedy can transcend borders, can transcend nationalities," Col. Claude Burnett, the hospital's deputy commander, said.
McWilliams remains emotional about the donation of her son's organs. When Smith was killed, he was a student at East Carolina University studying distribution and logistics. He was on his second tour of duty overseas, having served in Iraq in 2006.
"I am so happy that his gifts were able to give life to four other people," McWilliams said. "Of course, it was done because I lost my child, that's the bittersweet part. I am very proud, very proud of him."