One U.S. service member was killed and three were wounded during an operation targeting al Qaeda militants in Yemen, according to statement from the Pentagon.
"We are deeply saddened by the loss of one of our elite service members," said Commander of U.S. Central Command Gen. Joseph Votel. "The sacrifices are very profound in our fight against terrorists who threaten innocent peoples across the globe," he added.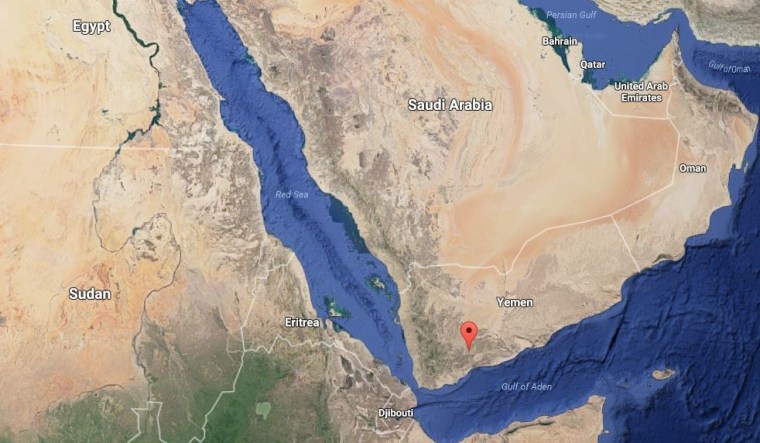 In addition to the loss of life and injuries, a U.S. aircraft assisting the operation experienced what the Pentagon referred to as a "hard landing" close to where the operation was being conducted.
Two other service members were injured in the hard landing, U.S. defense officials told NBC News.
The aircraft, an MV 22 Osprey, was at a secondary aircraft staging area, not at the raid site and the hard landing was not a result of enemy action, the officials said.
The aircraft was unable to fly after the landing, and was destroyed in place by U.S. forces.
Yemeni security and tribal officials told the Associated Press the assault, in central Bayda province, killed three senior al Qaeda leaders.
They say the Sunday attack killed Abdul-Raouf al-Dhahab, Sultan al-Dhahab, and Seif al-Nims. The al-Dhahab family is considered an ally of al Qaeda.
In addition, the officials said some two dozen men had been killed or wounded in the raid, and that U.S. forces captured and departed with at least two men.
An official with al Qaeda confirmed the killings, describing the attack as a "massacre" and saying that women and children had been killed as well although he provided no evidence to back his claim. He said Apache attack helicopters struck the area from the air before dropping commandos in for the raid,
The Pentagon estimated that 14 militants were killed in the operation.
The death is the first of a U.S. service member since President Donald Trump took office.
The name of the service member who was killed in action is being withheld, pending notification of next of kin.
Defense officials told NBC News that the U.S. was not tracking a specific plot involving the militants targeted in the operation, but that al Qaeda in the Arabian Peninsula was actively trying to carrying out attacks against targets word-wide.
They added that the U.S. military has been focusing more on the group recently, and that can be expected to continue.