LONDON — The World Health Organization (WHO) on Sunday reversed its controversial appointment of Zimbabwean strongman Robert Mugabe as a "goodwill ambassador" following outrage from donors and human rights groups.
WHO Director-General Tedros Adhanom Ghebreyesus, who made the appointment Wednesday, said in a statement that he had listened to those expressing concerns.
Tedros said he had "reflected" on his offer to 93-year-old Mugabe. "As a result I have decided to rescind the appointment."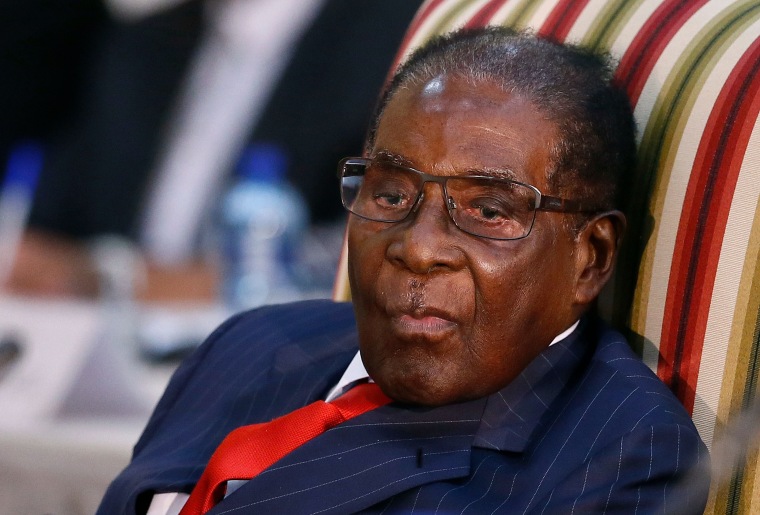 "I have listened carefully to all who have expressed their concerns, and heard the different issues that they have raised," he said.
Mugabe, the world's oldest head of state, has long been criticized at home for going overseas for medical treatment as Zimbabwe's once-prosperous economy falls apart. Mugabe also faces U.S. sanctions over his government's human rights abuses.
The United States called the offer "disappointing."
"This appointment clearly contradicts the United Nations ideals of respect for human rights and human dignity," the State Department said Saturday.
Ireland's health minister, Simon Harris, called the appointment "offensive, bizarre." ''Mugabe corruption decimates Zimbabwe health care," tweeted the head of Human Rights Watch, Kenneth Roth.
Tedros, a former Ethiopian official, became WHO's first African director-general this year. "I thank everyone who has voiced their concerns and shared their thoughts," he said in his statement.