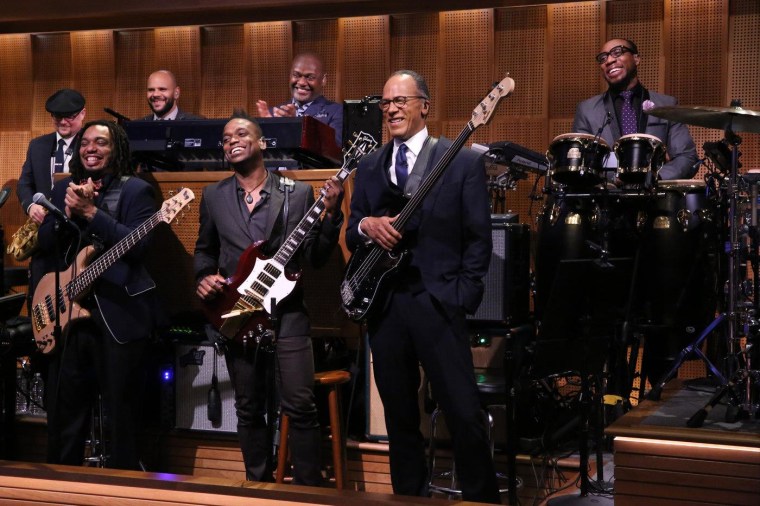 I can't tell you how many times I've walked down the 6th floor hallway of 30 Rock and heard The Roots rehearsing behind closed doors just outside "The Tonight Show" studio, wishing I could muster the nerve to walk in, hang out and watch. Or maybe (dare I dream) even jam with them.
Well, Wednesday night was that night and a whole lot more. It began last week with an email saying: "The Roots would love to have you sit-in with them during a taping of "The Tonight Show starring Jimmy Fallon." My reply was an emphatic YES!
As many of our viewers know, my other passion aside from news is music. I've played the bass, both guitar and upright, since I was a kid, and from time to time I have been able to combine my passions. Most recently I was invited to perform a few impromptu songs on stage at The Newport Jazz Festival while I was doing a story on its 60th anniversary for "Nightly News."
Performing with The Roots, however, was something entirely different. This wasn't a story I was covering. This was me being featured as a guest artist with one of the hottest bands in the country, on the most popular show on late night TV. Did I mention I've never taken a bass lesson in my life? Confronted with my fantasy actually coming true, I suddenly worried about whether I'd be able to hold my own. #BeCarefulWhatYouWishFor. It didn't help that up until two hours before the taping I didn't have the slightest idea of what songs we'd be playing, except for the show's theme song.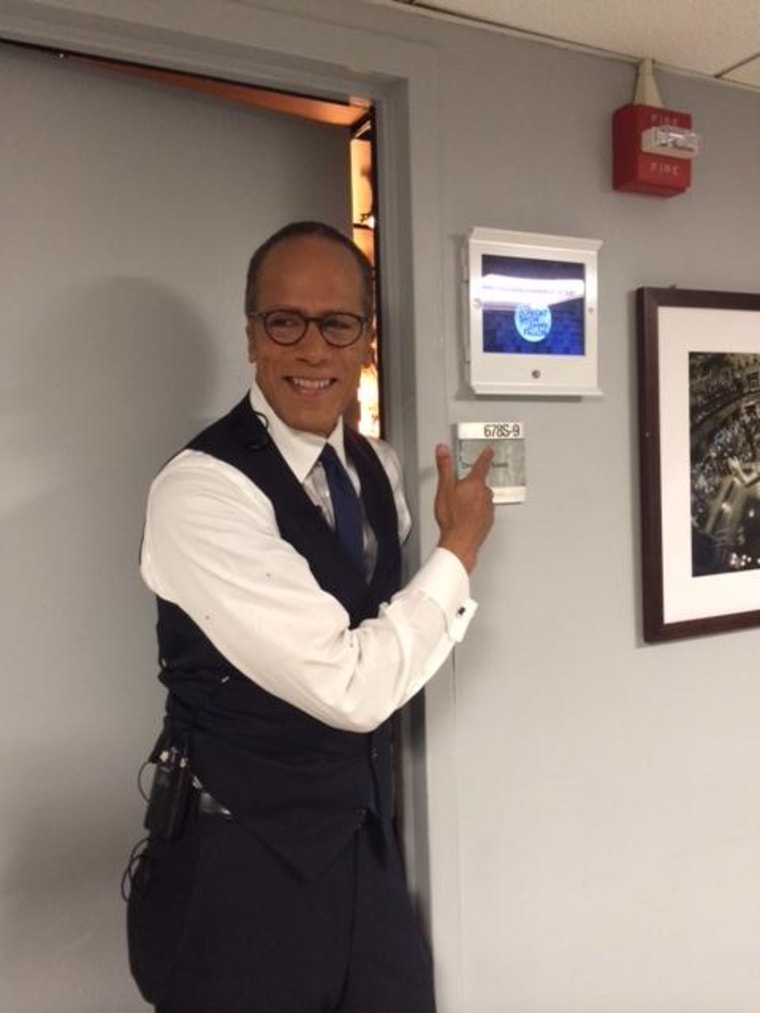 As the amateur among professionals, the rehearsal was for me like drinking from a fire hose. A lot of music to learn in a very short amount of time. The way it worked was that a recording of a tune would be played a few times, we would each quickly figure out and memorize our part, and then move on to the next song. No sheet music or notes to work from. Thank God that I have a strong ear, and that regular Roots bassist Mark Kelley was there to coach me on some of the tricky riffs and changes.
The energy in "The Tonight Show" studio was electric. The crowd, the band and Jimmy Fallon himself couldn't have been more supportive and welcoming. Once we got into the first number I felt at home and free to really let go on my bass and was rewarded with a couple of encouraging nods from my band mates. The trickiest part of playing music for a late night talk show is knowing what to play and when. It's not quite like a concert where you play one song after another. Instead you're playing during transitions and in and out of commercial breaks. Thankfully drummer and band leader Questlove kept us informed via our earpieces throughout the show which helped ease my anxiety. And it turned out someone was taking notes after all because there was a cheat sheet listing the songs affixed to a stand where I was sitting.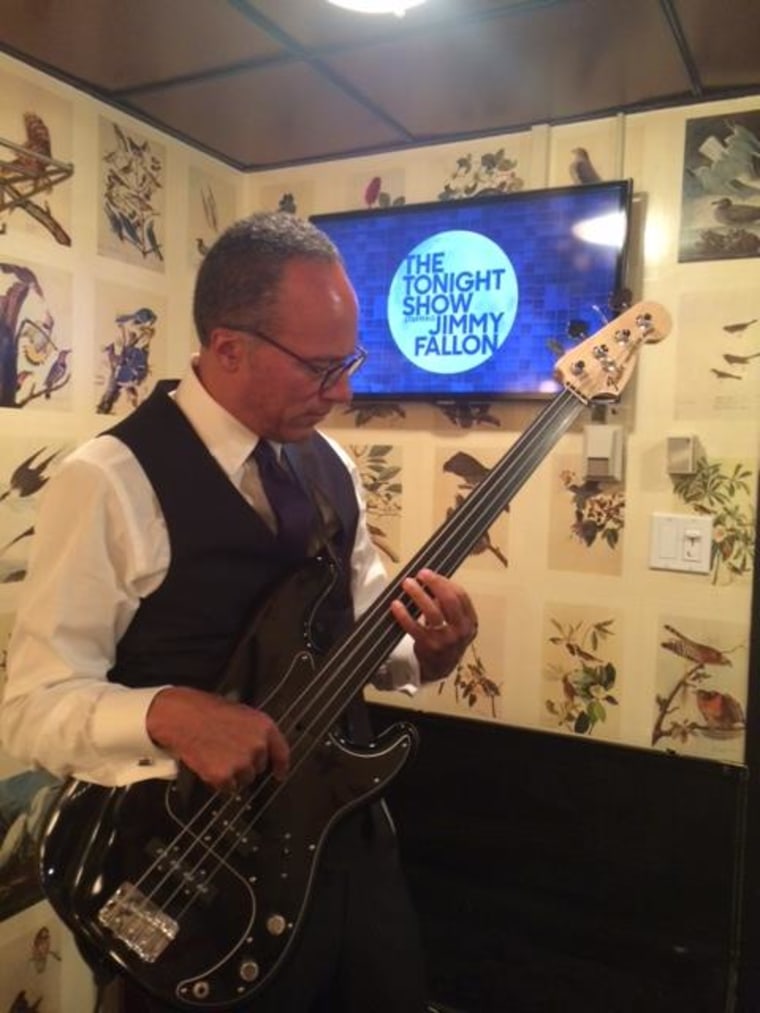 Those of us on the news side at 30 Rock have a huge appreciation and respect for our entertainment cousins on the other side of the building — Jimmy and the "Tonight" crew, "Late Night with Seth Meyers," and the "Saturday Night Live" cast. I know the feeling is mutual. To occasionally be able step into each other's worlds is a unique privilege that comes with working in such an amazing place.
I am grateful to The Roots and Jimmy Fallon for helping to fulfill my dream, and will now happily return to my other dream job in the newsroom. However, I've let it be known that if they're ever in a last minute pinch for a substitute on the bass, my office is only a floor away. And there is always a bass parked in the corner.