The grassroots movement aimed at ousting Donald Trump at the Republican National Convention is planning for a convention floor fight, hiring staff, establishing a command center in Cleveland and rolling out ads in key states over the next week.
Organizers of the effort held their second weekly conference call Sunday night.
Former Bogota, New Jersey, Mayor Steve Lonegan, a Ted Cruz supporter and spokesman for a super PAC backing the effort, said he plans to hire East, West and Central regional field directors to begin building a "comprehensive list of every single delegate" to get to know their interests and issues.
The group is also planning to hire a full-time executive director, because the current staff is working on a volunteer basis, Lonegan said. An advance team is heading to Cleveland this week to build a command center outside the convention center.
Lonegan said the "most critical" step is airing ads for delegates who are "under duress" from state party officials or others for speaking out against Trump or in support of a change to the convention rules.
Related: Anti-Trump Republican Delegates Allege 'Intimidation' by Party Leaders
The group launched a small radio ad buy this past week targeting Iowa Rules Committee member Steve Scheffler, who Lonegan said had been "rather heavy-handed" in trying to persuade delegates to oppose a rules change.
While the group is focused first on trying to change the convention rules to allow delegates to vote their consciences, it's also looking to educate delegates on an interpretation of the rules that argues that delegates aren't bound to vote for any candidate to begin with.
If that pitch gets enough traction, it could also lead to a floor fight and, at the very least, chaos at the convention if large numbers of delegates vocally abandon Trump.
Building a well-connected whip team would be key to success in a convention floor fight because of the confusion that's bound to erupt while votes are counted and the convention proceeds under complicated parliamentary procedures.
During a question-and-answer session after the call, some delegates expressed concern that the convention chairman — House Speaker Paul Ryan, R-Wisconsin — could use parliamentary procedure maneuvers to block an uprising.
"There are many conventions where you stand around and say, 'What just happened?'" Colorado Rules Committee member Kendal Unruh said. "And it would be just tragic if we got the ball this far down and were sidelined by the fact that we didn't have somebody do exactly what you're saying, and that is stay on top of this and feed the delegations the call of action that has to be done at that given time."
Unruh insisted, however, that "we're very well aware of that, and that will be handled." She added that the group plans to have a point of contact in each delegation to pass down orders from the command center.
The Trump campaign has already established a whip team, with 150 staffers and volunteers working on establishing contact with key delegates and delegations at the convention and building a database of information on each.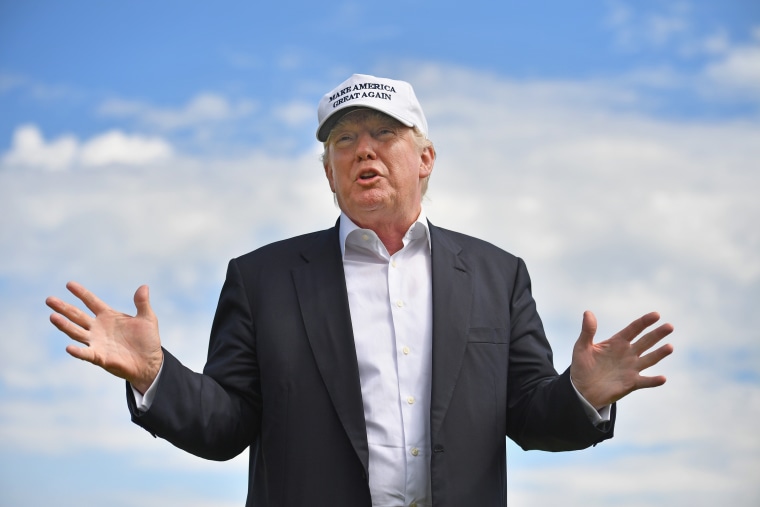 That team is already in action. Two delegates speaking on the call, from Georgia and Maine, reported that Trump campaign envoys had reached out to introduce themselves and pitch them on supporting Trump.
An organizer said the more than 1,000 people dialed into the call Sunday night heard updates from Lonegan, Unruh and a few additions to the growing movement. They included conservative talk radio host Steve Deace and two supporters of the "Free the Delegates" movement who have sued in Virginia challenging the state's law declaring that delegates are bound to the state's primary winner.
Former Sen. Gordon Humphries, R-New Hampshire, who supported Ohio Gov. John Kasich's campaign and pitched Kasich to delegates at a number of state conventions, also spoke on the call, calling Trump "just about the worst candidate you could think of."
James Lamb, a volunteer bundler for the campaign of Sen. Marco Rubio, who launched a website called DelegatesRevolt.com, told delegates on the call that he thought of himself and his group as serving as a "cheerleader" for those opposed to Trump.
He said he was at a fundraiser with Rubio in Miami on Sunday and that while they didn't speak about the Free the Delegates effort, Rubio "does have some concerns about the way we're going and the choices we've had."
Neither Kasich nor Rubio has emerged as the dark horse alternative to Trump, and the lack of a candidate remains perhaps the biggest obstacle facing the Free the Delegates movement.
But organizers insisted that wasn't the point, expressing confidence, as Colorado delegate Regina Thomson put it, that there are "campaigns and candidates who are already talking about the possibility."
"This is not a movement to choose a candidate," she said. "We're confident that candidates who've been in this race ... know that the likelihood of us succeeding is better than even, that we're going to succeed. And there are candidates already looking to decide if they want to attempt to have their name put into contention — that they are already laying plans."