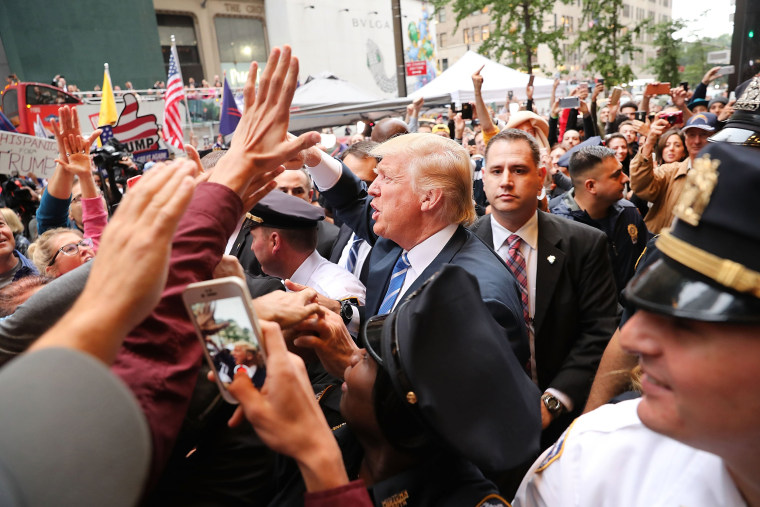 Facing calls to step aside in the wake of lewd comments he made on an open microphone, Republican candidate Donald Trump stepped outside of his Manhattan residence Saturday to greet enthusiastic supporters. Trump has vowed to finish out the race as a number of Republican politicians have openly called on him to quit.
He pledged on Twitter to "never let my supporters down."
Trump has remained at Trump Tower in the wake of the release of a 2005 video in which he makes lewd remarks about women, meeting with key aides and preparing for the second presidential debate Sunday in St. Louis.