At the same time Donald Trump was giving his first solo press conference as president, Lori Clements was slicing up a deli sandwich for a customer at Hudson's Grocery in Waynetown, Indiana. There was no TV in sight.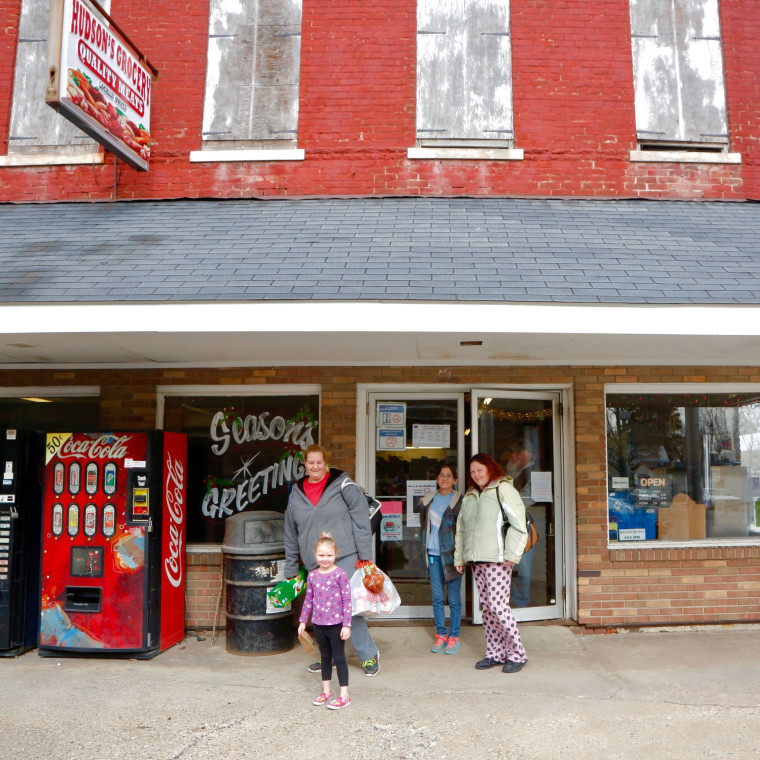 "We're just trying to keep the doors open to this place," she responded when asked by NBC News what success under the president she voted for looked like. "I want to see him do what he says he's going to do. I want to see him make America great again. The people of this country have lost a lot of faith in their government."
In conversations with a wide swath of voters — Democrat and Republican — who backed Trump last fall, hope prevails that the president will enact the agenda he campaigned on.
He just needs more time, they argue.
"It really bothers me most people aren't even willing to give him six months to a year to see how things are going to go," said Danny Krebs, who lives in Northern Kentucky. "We're all fallible, but can we give him a break on running the country? It's a big job — everybody recognizes that. Nobody is right for it the first day they're on the job."
Americans throughout the U.S. made the case for patience.
"You've got to give him some time," said Joe Paul, a Cincinnati resident who gave his tepid support to Trump in the fall, suggesting that he deserves credit, at the least a bit, for attempting to follow through on several of his controversial campaign promises with a litany of executive orders.
Related: Gallup: Trump One-Month Approval Rating Lower Than Other Presidents
"I don't trust, generally speaking, politicians. They say what they say to get elected. And that's why it's refreshing that he's doing what he said he was going to do," Paul added.
Just like during the campaign, most Trump supporters interviewed by this NBC News reporter have brushed aside Trump's more contentious comments and tweets because of their broad hope that he enacts other sweeping changes that will impact the types of jobs and wages available to them.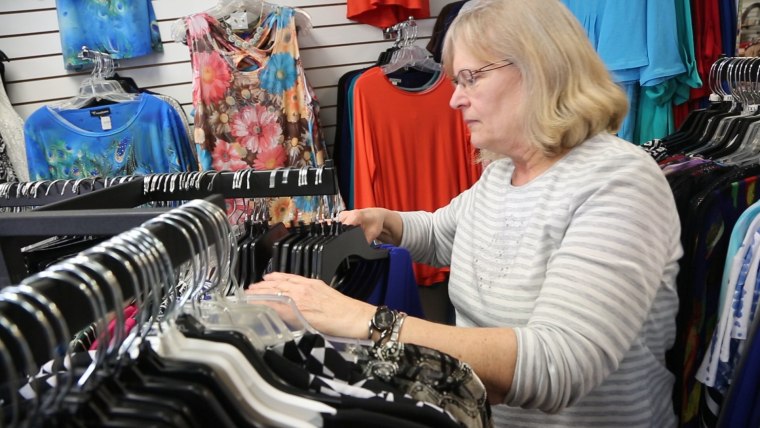 Likewise, Trump supporters, despite acknowledging the facts around former national security adviser Michael Flynn's departure, have expressed little concern about the United States' relationship with Russia. They're also not worried about the praise Trump has offered for its president, Vladimir Putin, or the role his government played in hacking the U.S. election in what the intelligence community determined was an effort to help Trump get elected.
Asked if the Trump administration's cozier-than-normal relations with Russia concerned her, Lori Clements said, "Kind of." But after a five-second pause, she voiced her mistrust in the media's coverage of the issue.
"You can take anything and twist it around to make it what you want it to say," she said.
Lynne Greene, a longtime Republican from Dubuque, Iowa, echoed skepticism over the significance of the Russia stories, suggesting the "Russia issue" has "been a narrative of the Democrats just to get everybody off of what's really important and what really needs to be done for this country."
According to Gallup polling, Trump's approval rating dropped after his first month in office and is historically low for a new president. But Jeremy Jones, another Dubuque resident, dismissed poor approval ratings as about as relevant as the president's polling during the campaign.
"How were they for the election? Everybody said, 'Aw, there's no way he's going to win. No way he's going to win.' And now they say, 'Aw, look, he's going down,'" Jones said with a smile. "No, he's not going down."