LONDON — President Donald Trump almost apologized for retweeting inflammatory anti-Muslim and anti-immigrant videos originally shared by a British far-right political group.
In an interview with Piers Morgan — who is friends with the president — Trump said he did not want to cause "any difficulty" for the U.K. but stopped short of directly saying sorry.
"If you're telling me these are horrible people, horrible racist people, I would certainly apologize if you'd like me to do that," Trump said in an excerpt released by "Good Morning Britain" on Friday.
Speaking on the sidelines of the World Economic Forum in Davos, Switzerland, Trump said he knew nothing about Britain First, a fringe group which opposes what it calls the "Islamization" of the U.K. The president added that he was not endorsing the group.
Trump explained that he retweeted the posts because he is "a big believer in fighting radical Islamic terror."
The president caused widespread outrage in the U.K. and prompted a rare rebuke from British Prime Minister Theresa May in November after he shared the videos, which purported to show violent acts committed by Islamic extremists.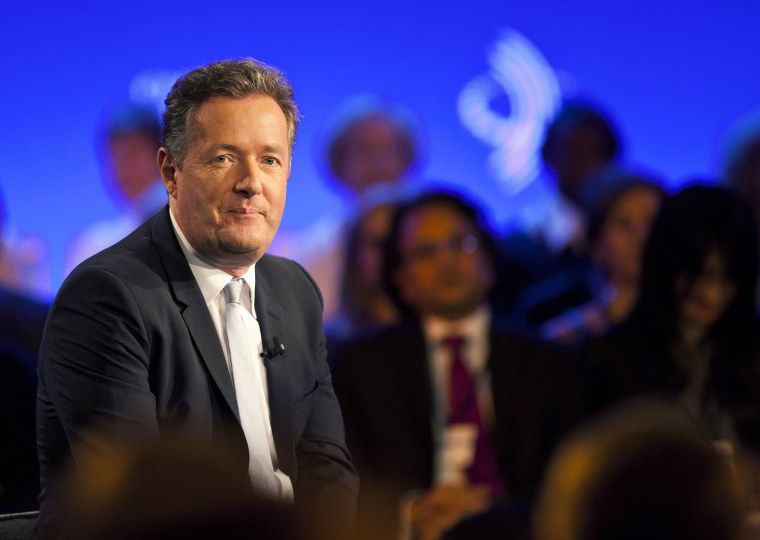 One of the videos Trump shared supposedly showed a Muslim migrant beating up a Dutch boy on crutches. However, the Dutch Embassy in the U.S. said that the Britain First's description of what occurred was inaccurate and that the perpetrator was born and raised in the Netherlands.
The videos were posted online by Jayda Fransen, Britain First's deputy leader.
At the time, U.K. opposition lawmaker Chuka Umunna accused Trump of "normalizing hatred" and London Mayor Sadiq Khan said the views of a "vile, hate-fueled organization" should be "condemned not amplified."
Since sharing the videos, Trump has been accused of racism for referring to African nations as "shithole countries" during a meeting with a bipartisan group of senators.