WASHINGTON — President Donald Trump said Thursday he was not aware of the payment made by his personal attorney to an adult film star that she has claimed was to secure her silence about their alleged affair.
Speaking to reporters aboard Air Force One, the president for the first time addressed revelations that attorney Michael Cohen paid Stormy Daniels, whose legal name is Stephanie Clifford, $130,000 as part of a nondisclosure agreement brokered just days before the 2016 presidential election. Cohen has said the money came out of his own pocket.
Trump said he had not been aware that Cohen had made the payment, nor did not know where the money came from. Asked why Cohen paid Daniels, Trump replied, "You'll have to ask Michael Cohen. Michael is my attorney. You'll have to ask Michael."
Cohen used his Trump Organization email while arranging to send the $130,000 to Daniels from a company that he had set up in Delaware shortly before the transfer.
The White House and Cohen have denied Trump had an affair with Daniels. During his session with reporters aboard Air Force One on Thursday, Trump was not asked whether Daniels' claims about their relationship were true.
Daniels has sued the president to void the nondisclosure agreement arranged by Cohen, alleging that it is invalid because Trump never signed it. She has described it as a "hush" agreement.
She has also offered to give back the money she was paid so she can speak freely about the alleged affair — she said on "60 Minutes" recently that the two had sex once in 2006 — and release any text messages, photos and videos she might have.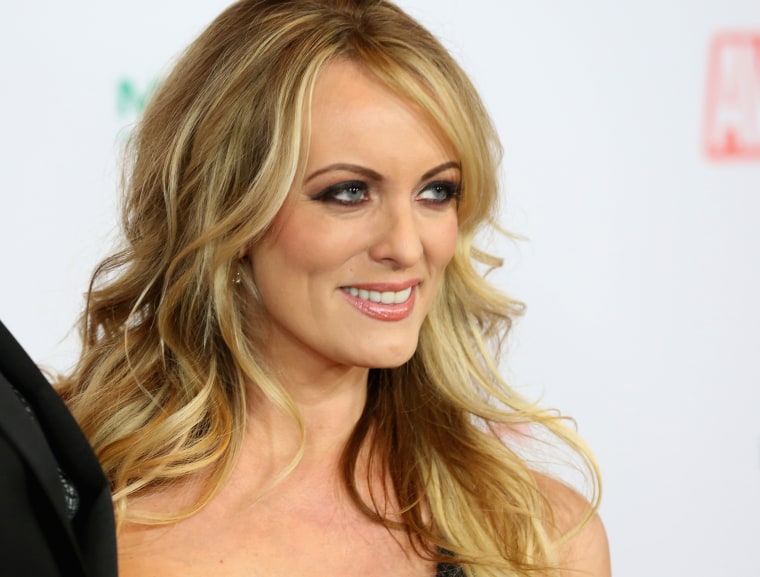 However, in the interview Daniels wouldn't comment whether she had any visual evidence to release. "My attorney has recommended that I don't discuss those things," she said.
Daniels also said during the interview that she was threatened in 2011 inside a Las Vegas parking garage with her infant daughter present and was told not to go public with her story.
Cohen has denied any knowledge of the threat Daniels described.
Cohen has tried to maintain a distance between the president and the payout. That attempt has been the subject of campaign finance complaints and an inquiry last month by congressional Democrats, who said in a letter to Cohen that the situation could put Trump at risk of blackmail attempts.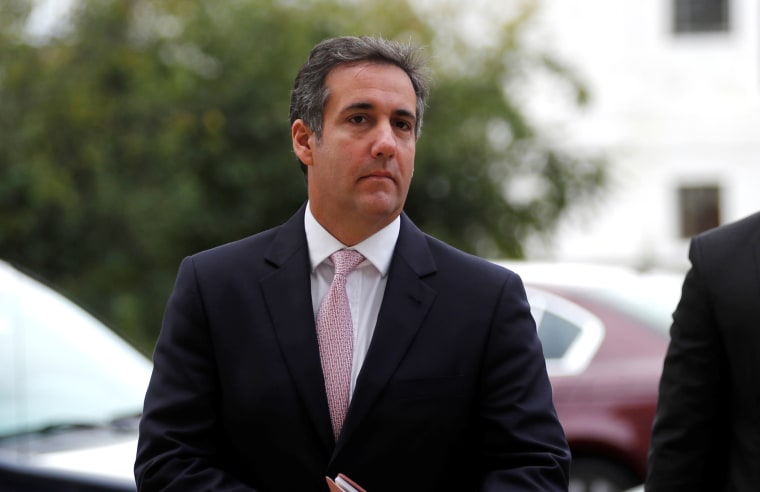 Michael Avenatti, Daniels' attorney, immediately responded to the president's comments, suggesting Trump's Air Force One remarks about his lack of knowledge of the payment were not honest.
"We very much look forward to testing the truthfulness of Mr. Trump's feigned lack of knowledge concerning the $130k payment as stated on Air Force One," he tweeted. "As history teaches us, it is one thing to deceive the press and quite another to do so under oath."
Later, in an interview with MSNBC's Ari Melber, Avenatti said Trump's remarks strengthened their case.
"If the president didn't know anything about the payment, then he obviously didn't know anything about the agreement," he said, "in which case you can't have an agreement and there is no such thing as an NDA."
David Schwartz, Cohen's attorney, said in a Thursday statement that the president's comments were factual.
"This is an accurate assessment of the facts. This is exactly what I have been saying all along. Michael Cohen made the payment to protect reputation, family and business. It had nothing to do with the election," he said.
Vivian Salama reported from Washington, D.C., and Dartunorro Clark from New York.