Glenn Jacobs, who is better known as WWE wrestler Kane, was elected mayor of Tennessee's third-largest county late Thursday.
The small-government libertarian achieved fame as a masked villain nicknamed the "Big Red Machine."
Jacobs, a 50-year-old Republican who also runs a real estate and insurance business, overwhelmingly defeated Democratic nominee Linda Haney to become mayor of Knox County.
The 300-pound Jacobs hit the campaign trail in a sponsored two-seater Smart car.
Jacobs told the Knoxville News Sentinel before the election that he planned to focus on his duties as mayor, and less on his professional wrestling career.
By moving into politics, he follows in the footsteps of President Donald Trump, who was inducted to the WWE Hall of Fame in 2013.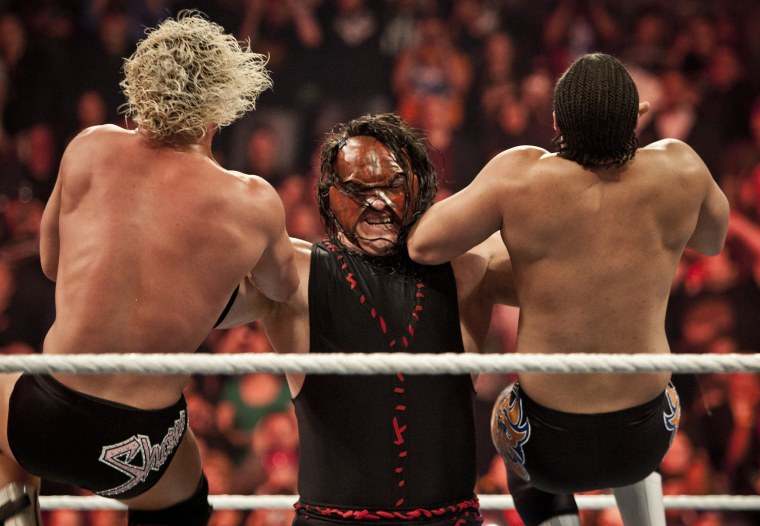 Wrestling legend Jesse "The Body" Ventura also served as Minnesota's governor from 1999 - 2003.
"Millions of people have watched me perform live," Jacobs wrote on his campaign website. "Who would have thought that all this could happen to a guy like me? Well, it could only happen in America."
Kane often wrestles with stage partner The Undertaker, real name Mark Calaway, and together they are known as the Brothers of Destruction.