WASHINGTON — A man who carried a tiki torch during the racist "Unite the Right" rally in Charlottesville, Virginia, in 2017 has been charged in connection with the Jan. 6 attack on the U.S. Capitol.
Tyler Bradley Dykes, a former Marine, served several months in prison after a state grand jury charged him in connection with the racist event in Charlottesville, where far-right extremists chanted "You will not replace us" and the Nazi slogan "Blood and soil." In Virginia, burning objects with the intention to intimidate is a crime.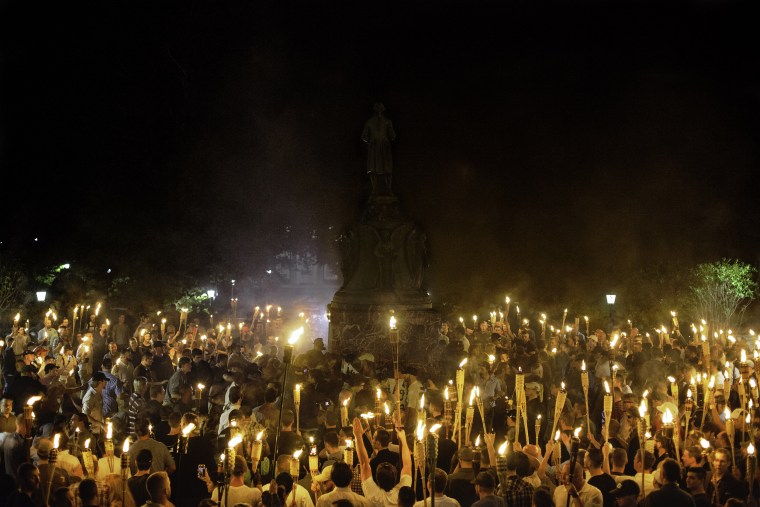 An FBI affidavit says that online sleuths referred to Dykes as #graygoose and that he was wearing "a gray puffer jacket, a gray, textured gaitor, and a tan Adidas baseball hat with black stripe running through the adjustable band." An FBI tipster said in late 2021 that Dykes said he went into the Capitol as other rioters were beating up officers and that he was still in the military at the time. A confidential human source then provided open-source information supporting the identification.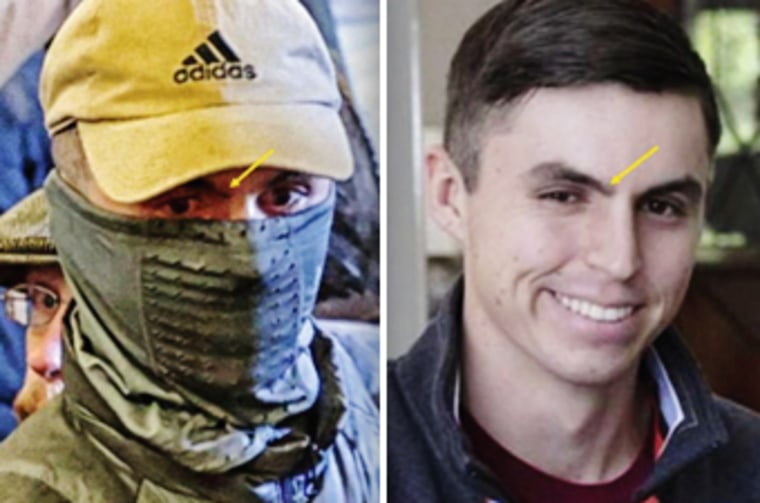 Video, the feds said, showed that Dykes "stole a riot shield from law enforcement and raised it over his head to establish sole possession of the item."
Dykes faces an array of misdemeanors, as well as felonies, including obstructing, impeding or interfering with officers performing their duties. A judge ordered him temporarily detained and set a detention hearing for Wednesday.