WASHINGTON — A federal judge ruled Wednesday that a lawyer for a Jan. 6 defendant won't be allowed to question witnesses about whether "the woman in the pink beret" at the Capitol on Jan. 6 was a government operative.
At a pretrial hearing, Senior U.S. District Judge John D. Bates — sometimes cracking a smile at the situation — said there was "nothing" to support the claims that "the pink beret girl" was "a government agent of some kind," calling it pure "speculation," especially given that federal prosecutors charged the woman just days after NBC News reported that she was identified by her ex after she appeared in a viral FBI tweet.
Next week, Bates will oversee the bench trial of Darrell Neely, whose lawyer has raised the specter of the girl in the pink beret in court filings. Neely is accused of stealing multiple items during the Capitol attack but claims he was acting as a journalist.
NBC News first reported May 6 that the ex identified Jennifer Inzunza Vargas Geller to the FBI after he saw photos of her in a viral tweet on his friend's phone while they were waiting in line at a Joann Fabric store. Vargas Geller was charged May 8, just 11 days after the FBI's Washington field office posted the viral tweet, which racked up more than 7 million views. Social media users joked that the woman looked like a character out of a Wes Anderson movie and gave her nicknames like "Insurrection Eva Braun," "fascist Matilda" and "Emily in-carceration," a play on "Emily In Paris."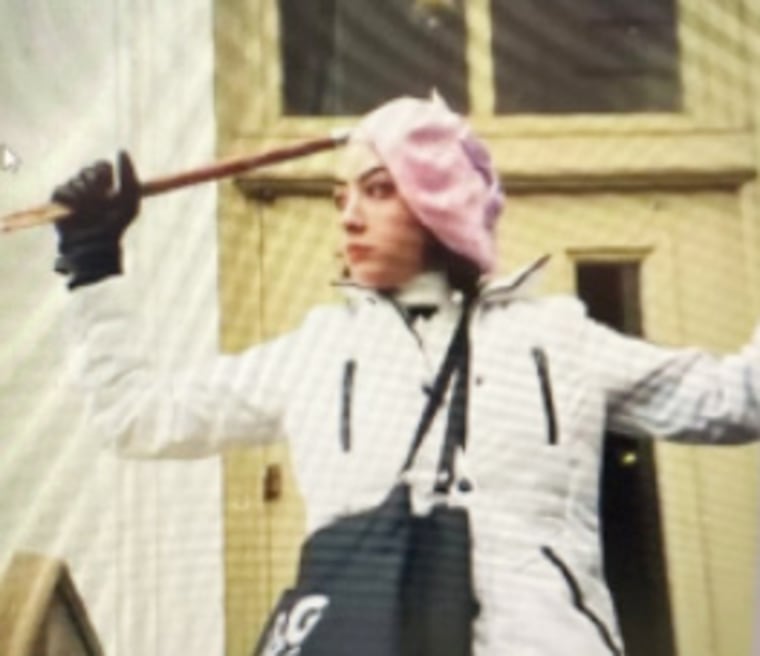 Kira West, an attorney for Neely, had asked the government for more information about the woman known to online sleuths as #PinkBeret, saying the woman "had been making a fashion statement all over the Capitol grounds" and had lured her client into the building.
In court Wednesday, West noted that #PinkBeret had caused a "flurry of mess" on social media. Bates quipped in response: "Some of which was caused by you."
West conceded Neely's attorneys "were just speculating" about whether #PinkBeret was a government operative but said she couldn't rule it out completely. "Government snitches are indicted all the time," she said.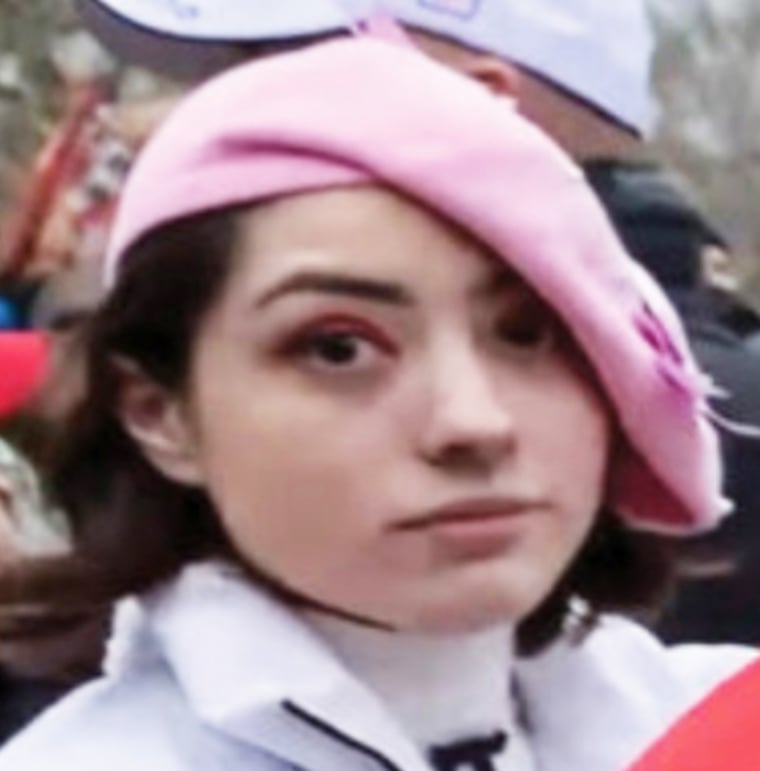 Now that "we know who she is," West said, she is a "critical, critical fact witness" for Neely's defense. West said that Neely's team would try to get her on the stand, although Vargas Geller could invoke her right not to testify, and that it isn't clear to her where exactly Vargas Geller is.
"I don't know what the holdup is and why the government hasn't arrested her," West said. "I'm gonna look for her. I'm going to try to find her."
In a filing this week, federal prosecutors wrote that "Ms. Vargas Geller was charged because she committed a crime" and that there is "not a scintilla of evidence" to support "repeated assertions, untethered from fact, that Ms. Vargas Geller is a member of law enforcement."
Vargas Geller didn't respond to a message requesting comment.
Bates said he had "seen nothing" and "heard of nothing" to support the position that the "Pink Beret woman" was a government operative and said that West could try to call her as a witness but couldn't ask other witnesses about whether Vargas Geller was working at the behest of law enforcement. He also said there wouldn't be a basis to introduce evidence in Neely's trial that had to do only with Vargas Geller's conduct.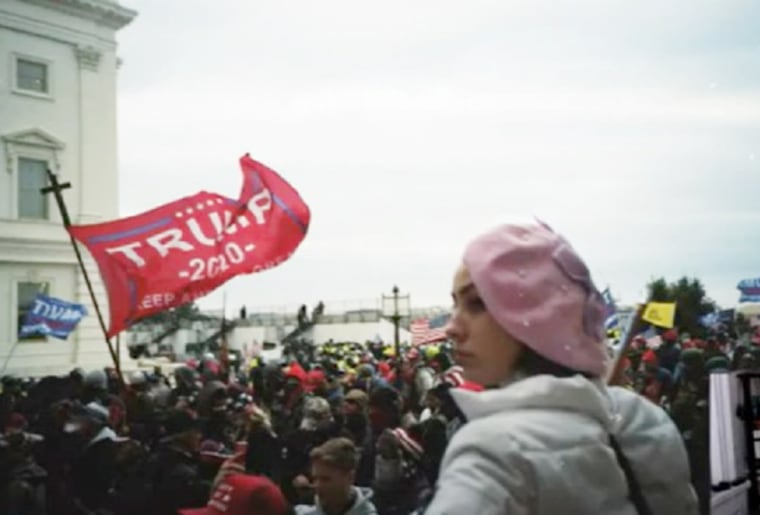 Neely has been indicted on six charges, and the government charges that he stole a U.S. Capitol Police patch, badge and name tag and a baseball hat. He has been held in pretrial detention since he violated his release conditions last year and will have his bench trial before Bates next week.
About 1,000 defendants have been charged in connection with the Jan. 6, 2021, attack on the U.S. Capitol, and hundreds of additional rioters have been identified but not yet charged.