KNOXVILLE, Tenn. — It was a parent's worst nightmare. In 1997, newborn Stewart Rembert was abducted from the hospital by a woman impersonating a nurse. The police and FBI were called in and a massive search began.
But the story had a happy ending. Rembert was found 19 hours later in a box next to a restaurant dumpster in Tacoma, Wash., by a rookie FBI agent in his first few months on the job.
On Friday morning, the FBI bid farewell to that agent, Troy Sowers, who is retiring after 22 years of service. But his colleagues had a surprise for him — they had tracked down Rembert, now a corporal in the Marine Corps, and invited him to the celebration in Tennessee.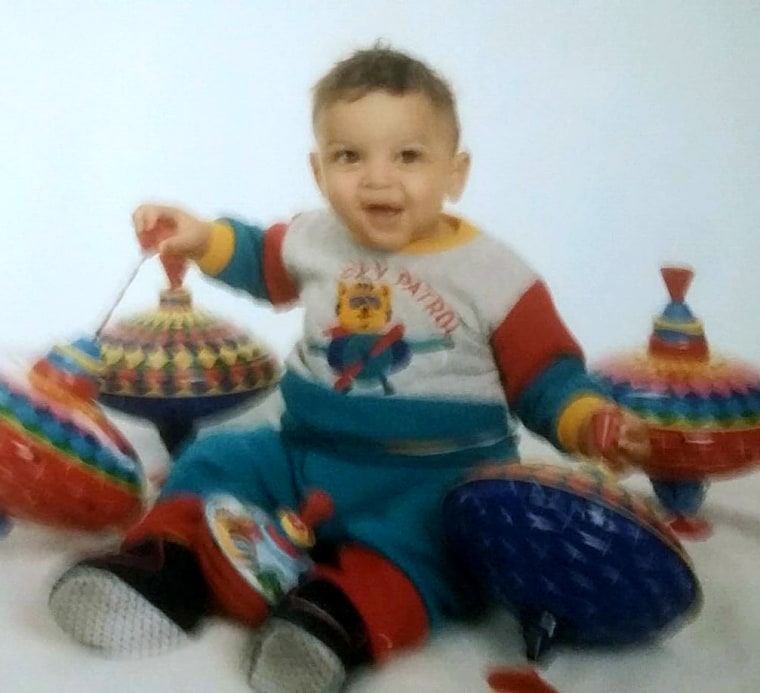 "It's crazy to think that without his efforts, I wouldn't even be here today," Rembert told NBC News just before the two met. "I wouldn't be a Marine. My family wouldn't be the same... I'm just super excited and honored to meet this man today."
At the farewell, Rembert entered the room to applause from the gathered FBI agents and staff and shook hands with the man who had lifted him out of a box 22 years earlier. They thanked each other for their service, and Rembert hugged Sowers.
"My parents wanted me to give you a hug," he told the shocked FBI agent.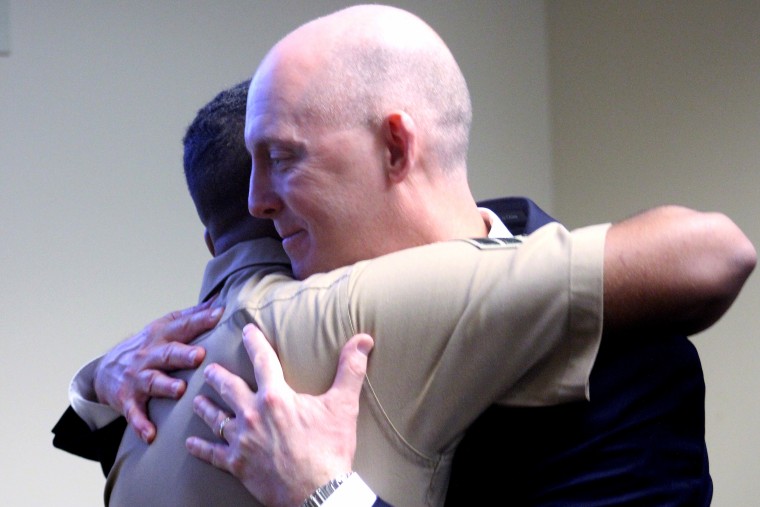 Sowers said the reunion was "probably one of the best surprises I've ever had."
Sowers recounted for the room how he and other law enforcement officials had convinced Rembert's kidnapper to lead them to the abandoned baby. It was all new information for Rembert, who never knew much detail about his own kidnapping and rescue.
Sowers said that after the kidnapper agreed to show them where she had left Rembert, his chief concern was if the baby would be alive when they found him. "We knew he had been out there for several hours. When I picked him up, he was not crying, but he just nuzzled right into my neck and I knew he was fine."
The medical crew arrived shortly and took Rembert away. Sowers did not think he would ever see him again.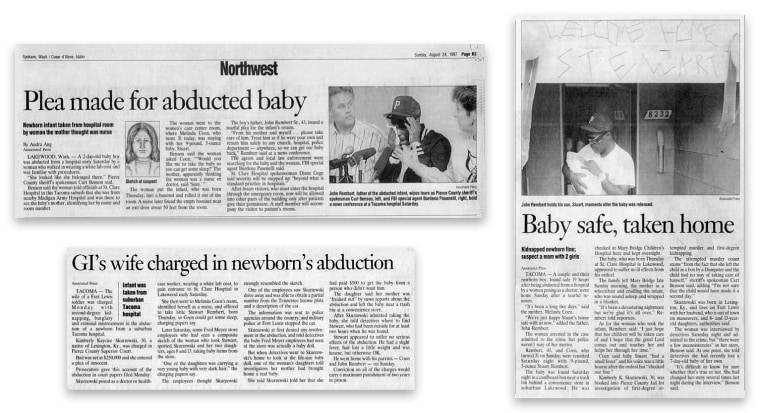 Sowers told the room Friday he remembered that a senior agent had pulled him aside "and said, 'Troy, I've got to tell you, something like that -- you'll never do anything better than that.".
The case stuck with Sowers, he said to NBC News. Over the years, he had often wondered what became of the baby he rescued.
After he learned the answer Friday, he told Rembert, "I'm glad [to see] what you've done with your life. Pass it on."