The Education Department's civil rights chief apologized for comments she made regarding campus sexual assaults, which come as Education Secretary Betsy DeVos prepares to meet with advocates for survivors and those accused of assault while weighing changes to Title IX enforcement.
Candice Jackson, the acting assistant secretary for civil rights, apologized Thursday for saying "90 percent" of campus sexual assault accusations develop out of drunken sex or breakups.
"What I said was flippant, and I am sorry," Jackson said in a statement to NBC News. "All sexual harassment and sexual assault must be taken seriously — which has always been my position and will always be the position of this department."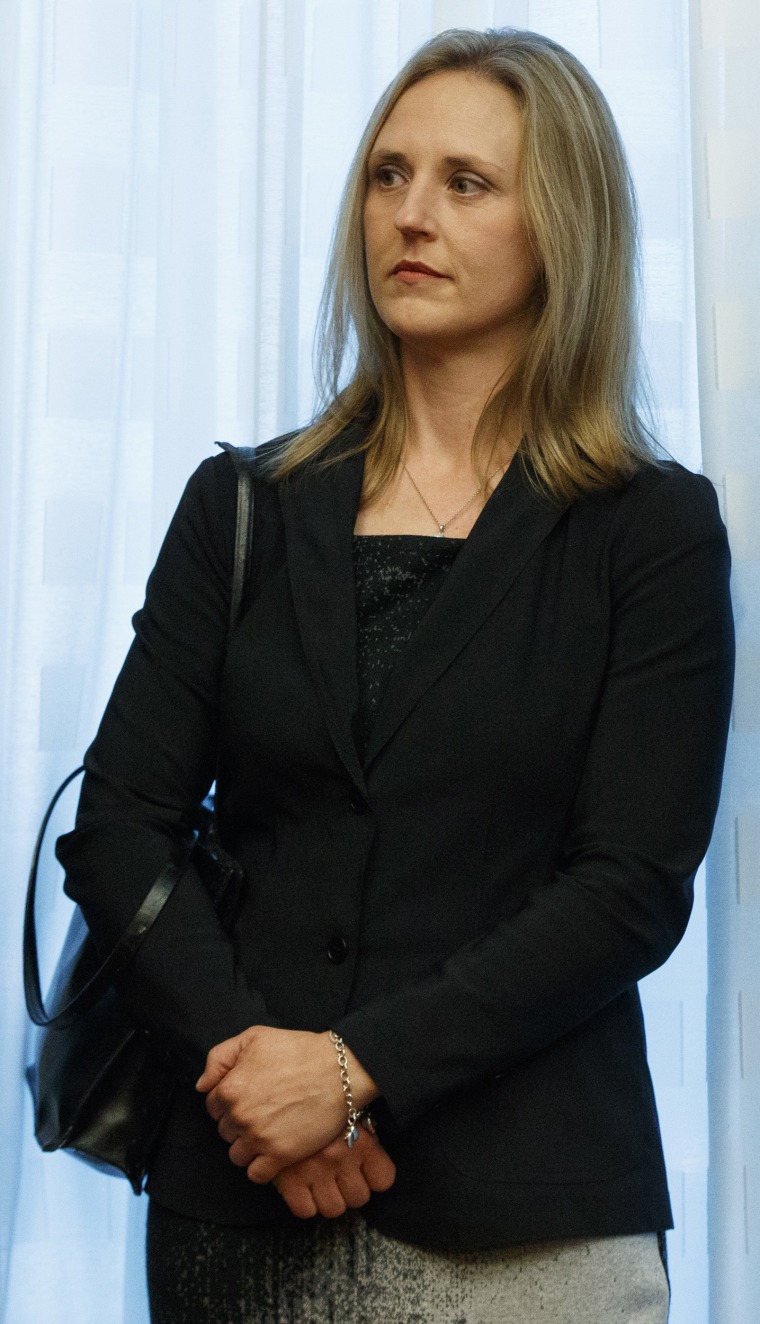 Jackson told The New York Times on Wednesday that in most investigations, there is "not even an accusation that these accused students overrode the will of a young woman."
"Rather, the accusations — 90 percent of them — fall into the category of 'we were both drunk,' 'we broke up, and six months later I found myself under a Title IX investigation because she just decided that our last sleeping together was not quite right,'" she told The Times.
In her apology Thursday, Jackson said she had been a victim of sexual assault.
"As a survivor of rape myself, I would never seek to diminish anyone's experience," she said in the statement. "My words in The New York Times poorly characterized the conversations I've had with countless groups of advocates."
Related: DeVos' Civil Rights Pick Once Claimed Anti-White Bias, Report Says
Jackson's apology comes as DeVos is scheduled to meet with survivors of sexual violence and those who say they have been falsely accused. The meeting is part of a series of listening sessions to discuss the impact of the department's enforcement of Title IX.
"The Secretary and senior Department officials have been engaged in ongoing discussions with students, parents, schools, advocacy groups and experts to learn about their experiences and hear their views of how the Department can best fulfill its obligations to protect students under Title IX," the Education Department said in a news release on its website.
Jessica Davidson, managing director of the advocacy group End Rape on Campus, who was at the meeting with sexual assault victims, told NBC News that the session "was very emotional."
Most of the meeting was spent with survivors of different backgrounds and experiences, who shared their stories with DeVos and Jackson.
"It was particularly emotional today both because I'm glad that survivors are finally being heard and I'm worried that they aren't being heard enough," she said.
Neena Chaudhry, director of education at the National Women's Law Center, who was also present, said Jackson briefly addressed her comments to The Times.
"She shared her own experiences and was trying to make everybody else feel, let them know, that she took their concerns seriously," she said.
But Chaudhry added that Jackson's comments were still "deeply troubling" to advocates.
"We were really shocked and appalled by those comments, and I think once they're out there, you can try to take them back, but the damage is done," she said.
She said she hoped DeVos would continue to meet with sexual assault survivors.
"This was just a handful of survivors that the secretary met with, and there are many, many more out there across the country" she said.
Cynthia Garrett, co-president of Families Advocating for Campus Equality (FACE), told NBC News that some of the students who had been falsely accused "started crying" and that DeVos was very attentive to all of their stories.
"I thought she was very interested in what these students were saying. I think she and Candice Jackson are just trying to find a fair solution," she said.
"We want fair procedures. We don't want to take away Title IX," she added.
Joseph Roberts, a board member for FACE who also advocates for Stop Abusive and Violent Environments, told NBC News that he "couldn't have asked for a better experience" at the meeting.
Roberts said he was falsely accused of sexual harassment while he was a student at Savannah State University in Georgia.
"She gave us the chance to sit down and tell our story," he said of DeVos. "It's just like restoring my faith."
Title IX is a section of the Educational Amendments of 1972 that prohibits sex discrimination in educational programs and activities receiving federal financial assistance. The Obama administration had stepped up enforcement and schools' obligations to respond to campus sexual assault.
DeVos came under fire during a January confirmation hearing for saying it would be "premature" for her to commit to upholding the previous administration's Title IX guidance on campus sexual assault.