Hours after a Georgia judge said former President Donald Trump and 18 other people are scheduled to be arraigned next week in the state's election interference case, the first defendant pleaded not guilty.
Ray Smith, an attorney who represented Trump in 2020 Georgia cases, waived his Sept. 6 arraignment in a Fulton County court filing Monday.
Smith was indicted this month along with Trump and 17 other people. They are accused of criminal wrongdoing in connection with attempts to overturn the 2020 presidential election results in the battleground state of Georgia.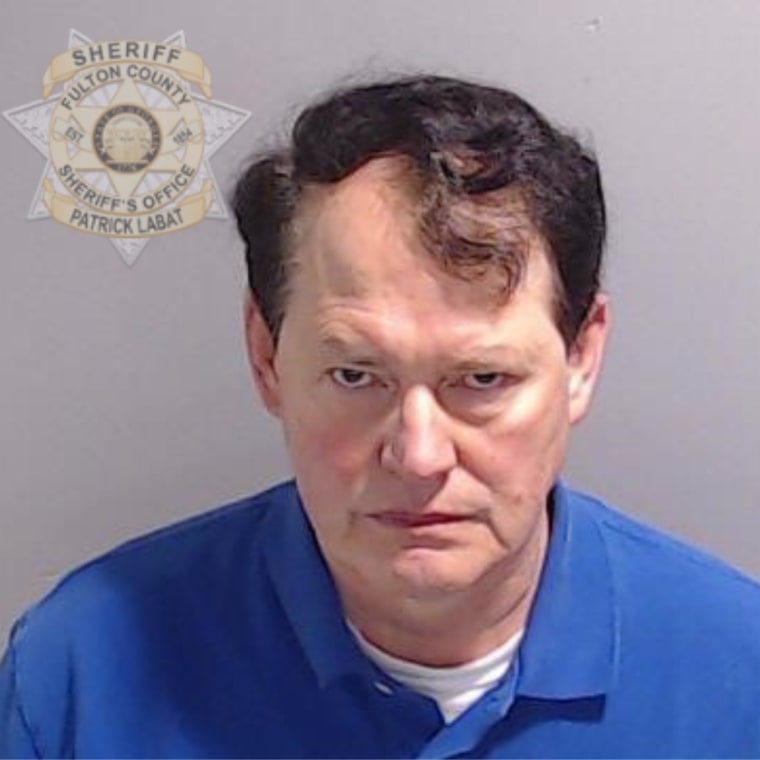 Smith is charged with 12 counts — three of solicitation of violation of oath by public officer, two of making false statements, two of first-degree conspiracy to commit forgery, two of conspiracy to commit false statements and writings, one of violation of the Georgia RICO Act, one of conspiracy to commit filing false documents and one of conspiracy to commit impersonating public officer.
He surrendered Wednesday and was released after having posted a $50,000 bond.
Smith's attorney said in Monday's filing, first reported by CNN, that Smith's legal team understands that he will be excused from appearing in court for his scheduled arraignment.
The attorney, Amanda Clark Palmer, did not immediately respond to a request for comment Monday night.
A judge said Monday that Trump, along with Rudy Giuliani and other allies of the former president, are scheduled to be arraigned Sept. 6 in 15-minute increments. Trump is scheduled to be arraigned at 9:30 a.m., according to the schedule. It's not yet clear whether Trump's arraignment will be in person or virtual.