This story was originally published by The Center for Public Integrity, a nonprofit, nonpartisan investigative news organization in Washington, D.C.
As voters began selecting their next president, Donald Trump repeatedly warned that Election 2016 was "rigged."
Millions of people, Trump said, are registered in two states and may therefore vote twice. Others would steal identities from the dead. Voting machines would malfunction.
In January, less than a week into his presidency, Trump told lawmakers that between 3 million and 5 million illegal votes caused him to lose the popular vote — though not the election itself — to Democrat Hillary Clinton. He told senators a tale about ineligible voters being bussed into New Hampshire from Massachusetts. Trump then tapped Vice President Mike Pence to lead an investigation into voter fraud.
"You take a look at the registration, you have illegals, you have dead people you have this — it's really a bad situation, it's really bad," Trump told Fox News host Bill O'Reilly in February when asked about election integrity.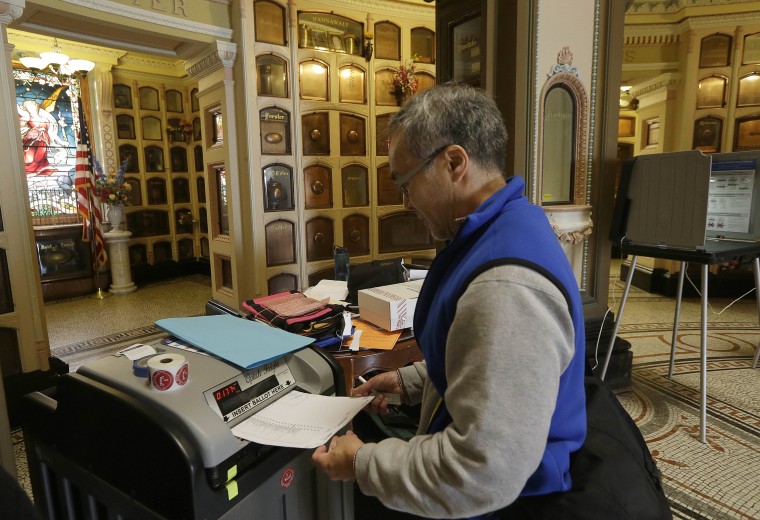 That's not how Matthew Masterson sees it.
Click Here to Read the Center for Public Integrity's Version of This Story
Masterson, the newly minted Republican chairman of the bipartisan U.S. Election Assistance Commission, ranks Election 2016 among the most trouble-free elections ever.
The Center for Public Integrity last week spoke with Masterson about a range of election-related topics. Among them: voter fraud and suppression, U.S. House Republicans' attempts to kill the Election Assistance Commission and his own goals for his one-year chairmanship at the tiny agency.
Formed by Congress after the 2000 presidential election's Florida voting disaster — remember "hanging chads"? — the Election Assistance Commission largely exists to adopt voting system guidelines, promote election integrity and help states improve their balloting processes.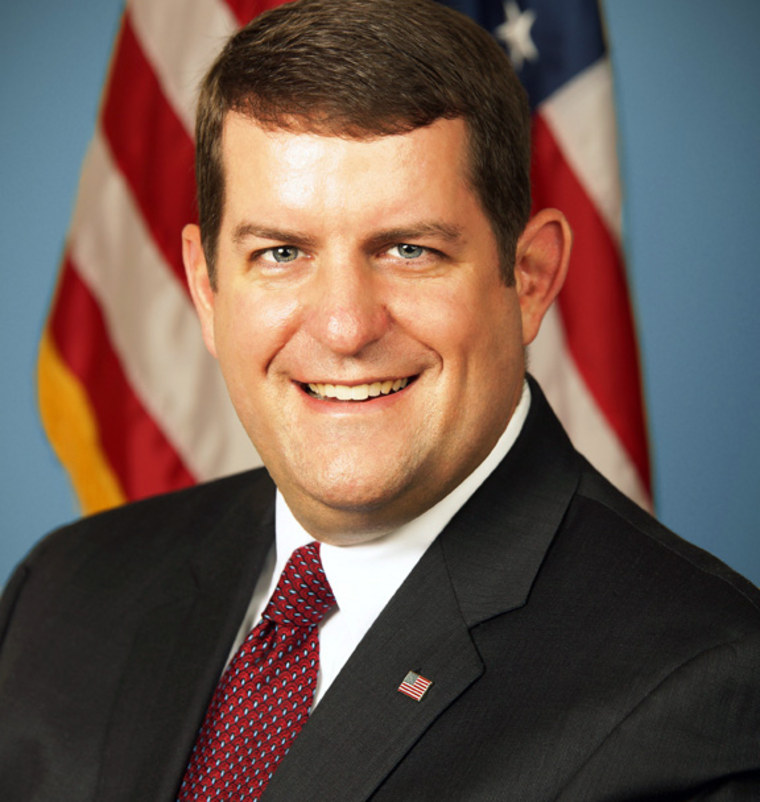 Masterson joined the Election Assistance Commission in 2014 after serving as a top elections official in Ohio.
This interview has been edited for length and clarity.
Center for Public Integrity: Every time you hear somebody say, "Was the election rigged?", what do you say to them? Was the 2016 election rigged?
Matthew Masterson: No. The process had integrity. It was extremely well administered. And in the end, the people's voice was heard and the process served voters well.
Center for Public Integrity: How concerned are you, writ large, about voting fraud, and is this something that is real and something people need to be concerned about?
Masterson: Any fraud at all is something to be concerned about. The reality — and this data and information comes from those who directly run elections — is that the state and local election officials, and specifically the secretaries of state across the country that looked into it, find that fraud happens. It's not widespread. It's not an epidemic. But where it happens, it needs to be identified and prosecuted … I would encourage any voter that if they suspect there is fraudulent activity going on to work with their election officials to say something about it, and they can dig into it to find out what the facts are. We really need to look at just the facts. Those who run elections have the facts about this.
Click Here to Read the Rest of the Interview
The Center for Public Integrity is a nonprofit, nonpartisan investigative news organization in Washington, D.C.