WASHINGTON — When the Supreme Court four years ago threw out a Black Mississippi death row inmate's conviction because of claims that prosecutors unlawfully blocked Black people from serving on the jury, it was hailed for sending a message to lower courts to be vigilant about racial bias in the criminal justice system.
But in a little-noticed move the same day it blocked President Joe Biden's student loan debt relief plan, the court declined last week to take up a similar case brought by another Black death row inmate from Mississippi.
The decision prompted the three liberal justices to complain that the conservative majority was backtracking on what it said in the 2019 ruling.
"Because this court refuses to intervene, a Black man will be put to death in the state of Mississippi based on the decision of a jury that was plausibly selected based on race," Justice Sonia Sotomayor wrote in a dissenting opinion joined by Justices Elena Kagan and Ketanji Brown Jackson.
The latest appeal was brought by Tony Clark, who was convicted of murdering 13-year-old Muhammed Saeed during a botched convenience store robbery in Canton, Mississippi, in October 2014.
During the jury selection process, in which prosecutors and defense lawyers can seek to block potential jurors without giving a reason, Clark claims prosecutors unlawfully focused on removing Black jurors in violation of a 1986 Supreme Court ruling that said people cannot be excluded because of their race.
Clark's lawyers cited the court's 2019 ruling in which the justices, divided 7-2, threw out the conviction of Curtis Flowers because of evidence that the prosecutor unlawfully blocked potential Black jurors. Flowers' case had gained significant media attention, in part because it was featured on "In the Dark," a critically acclaimed podcast.
At the time of the ruling, civil rights lawyer Kristen Clarke, who now heads the civil rights division in the Justice Department, said it would "sound an alarm" for prosecutors who focus on race in the jury selection process.
But in its latest decision, the Supreme Court effectively told the Mississippi Supreme Court that it could ignore what the Flowers ruling had concluded, Sotomayor said.
The Mississippi court's decision in May 2022 upholding Clark's conviction "was a direct repudiation" of the Supreme Court's Flowers ruling, she added.
"This can only be read as a signal from the Mississippi Supreme Court that it intends to carry on with business as usual, no matter what this court said in Flowers," Sotomayor wrote.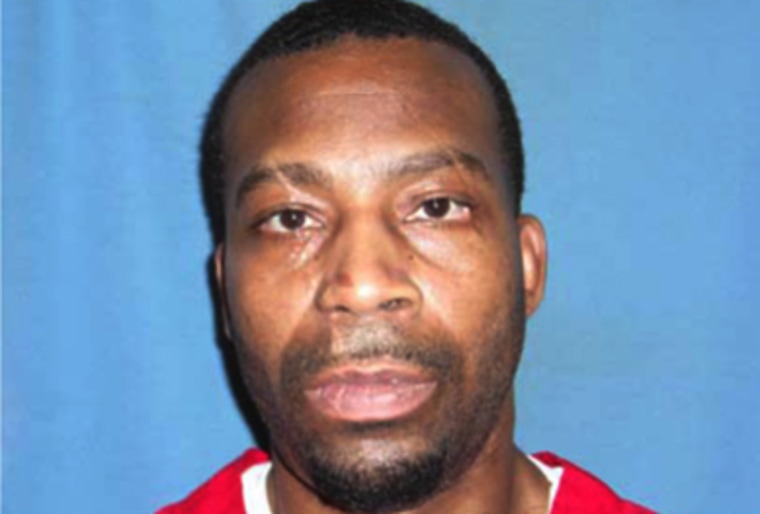 Alison Steiner, the lawyer representing Clark, said her client "lost what every citizen is entitled to: a determination of his guilt and sentence that is untainted by racial bias."
In Clark's case, there were eight Black people out of 38 in the jury pool. Prosecutors blocked seven of them, Clark's lawyers said in court papers.
The eventual jury of 12 was composed of 11 white people and one Black person.
Debbee Hancock, a spokesperson for Mississippi Attorney General Lynn Fitch, defended the process in a statement, saying that the focus at trial was "to seat a jury that would fairly consider and be willing to impose the death penalty." Hancock noted that potential jurors, both Black and white, were struck based on those considerations.
"We are pleased that the state can proceed to seeking justice for the Saeed family and the community rocked by this brutal and heinous crime," Hancock said.
Clark, 43, was convicted of murder and related charges and sentenced to death. He argued on appeal that the state's actions violated the equal protection clause of the Constitution's 14th Amendment.
Robert Dunham, a lawyer who specializes in the death penalty, said the statistical evidence of race discrimination in the case was "extremely strong" but was not addressed by the state court.
"The [Supreme] Court's refusal to intervene, especially after having reversed the same state court for the same violations, exhibits willful indifference to discrimination to reach a result-oriented outcome," he added.
The court's ruling in the Flowers case in some ways emphasized how the court is more likely to lament racial bias in the justice system when focusing on individual misconduct while stopping short of making sweeping statements that will have broad impact, said Elisabeth Semel, a professor at the University of California, Berkeley, School of Law.
Flowers was put on trial six times, and his lawyers were able to point to a pattern of removing Black jurors over many years. After the Supreme Court ruling, the state declined to prosecute him again, citing lack of evidence.
For at least some of the justices, it appears Flowers' case was a one-off, which had "visible public appeal, where they can look noble, look like they care," Semel said. But the court's actions in Clark's case "shows how thin the court's interest is in enforcing the equal protection clause," she added.