President Joe Biden will travel to Mississippi to survey recovery efforts and meet with state and local officials a week after a wave of tornadoes swept through the state, the White House announced Wednesday.
In a statement, the White House said Biden and first lady Jill Biden will visit Rolling Fork and meet with first responders and official from affected communities.
Tornadoes ripped through Mississippi and neighboring Alabama on Friday, killing 25 people in Mississippi and a man in Alabama. A coroner in Sharkey County, Mississippi, said at least 13 people died in the small town where Biden is headed.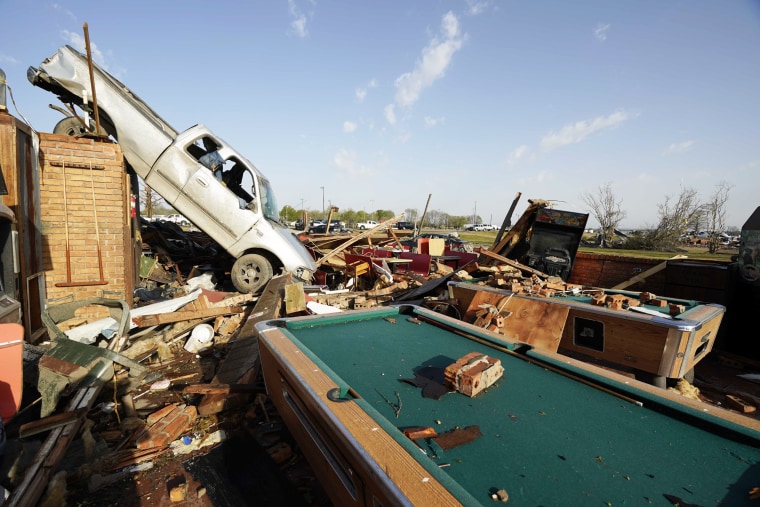 The White House said the trip was part of an effort to reaffirm its "commitment to supporting the people of Mississippi as long as it takes."
Biden told reporters on the tarmac at Raleigh-Durham International Airport in North Carolina on Tuesday that he planned to visit Mississippi, where Republican Gov. Tate Reeves declared a state of emergency in affected areas at the beginning of the week.
On Sunday, Biden approved a major disaster declaration in Mississippi, making federal funding available to people affected by the tornadoes in Carroll, Humphreys, Monroe and Sharkey counties.