Jon Huntsman has accepted President Donald Trump's offer to be the next ambassador to Russia, a source close to Huntsman confirmed to NBC News Wednesday.
It will be the former Utah Republican governor's third ambassadorship in a long career of service. He previously served as Ambassador to Singapore under President George H.W. Bush and was later tapped to be President Barack Obama's Ambassador to China.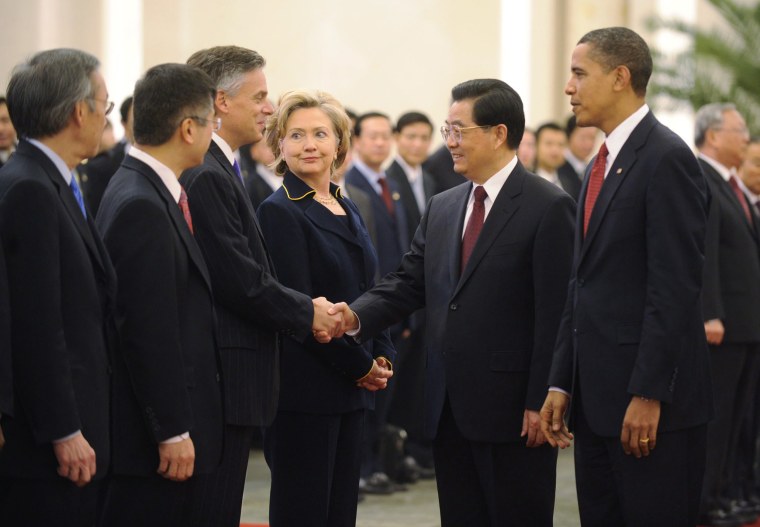 Huntsman, a former 2012 GOP presidential hopeful, endorsed Trump during the 2016 presidential campaign but called on him to drop out after a hot mic audio recording from 2006 revealed Trump bragging that he could grab women by their genitals without their consent.
News of the Russian ambassadorship was first reported by Politico.
Being Trump's man in Moscow may carry with it an effort to follow through on the president's hope of mending relations with the Kremlin. Trump, who has repeatedly praised Russian President Vladimir Putin, often wondered aloud on the campaign trail "wouldn't it be great if we got along with Russia?"
And the selection of Huntsman also comes as allegations of connections between the Trump campaign and Russian officials continue to dog the Trump administration.
Huntsman still needs to be confirmed by the senate. In 2009, he was unanimously confirmed to serve as Obama's ambassador to China.