The one rule of Monday's total solar eclipse was not to look at it without special glasses.
From a balcony at the White House, President Donald Trump did it his own way — marveling briefly a few times at the astronomical phenomenon sans shades after using them for his initial viewing.
"Don't look," an aide shouted from the crowd below, in a failed attempt to remind the president not to look directly at the sun.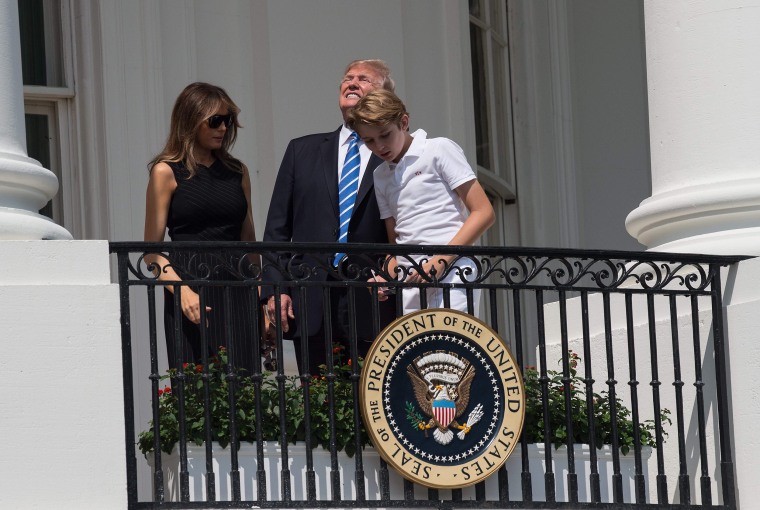 Trump was joined on the balcony by his wife, first lady Melania Trump, and son Barron, and others.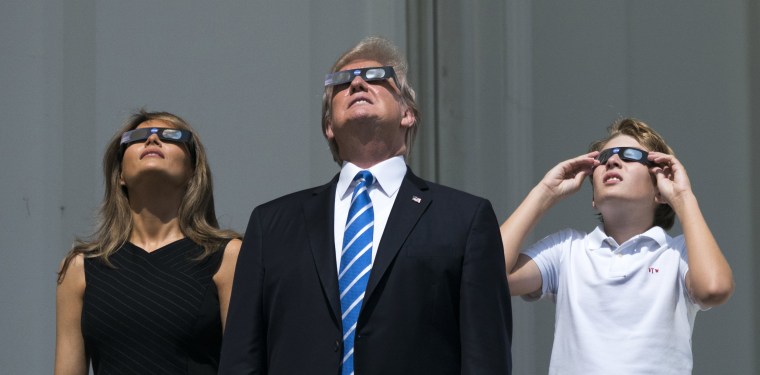 Asked what he thought of the event by gathered reporters, Trump signaled his approval with a thumbs up gesture.
Meanwhile, across the country Americans donned eclipse-safe glasses while looking up at the sky.