WASHINGTON — President Donald Trump awarded Basketball Hall of Famer Bob Cousy the Presidential Medal of Freedom, the nation's highest civilian honor, at a White House ceremony Thursday.
Trump hailed Cousy for being "at the forefront" of the fight "against prejudice, racism and bigotry" during his time as a player in the 1950s and '60s. Cousy, who spoke out against discrimination in the league while he was a player, would also occasionally travel overnight with black teammates when they were faced with segregated hotels on the road.
The president also noted Cousy's labor activism on behalf of professional basketball players: The legendary Celtics point guard was instrumental in the founding of the National Basketball Players Association.
"You're one of the all-time greats in the history of sports, not just basketball, and an inspiration to us all," Trump said.
Accepting the award, Cousy called himself "easily the most fortunate, lucky S.O.B. on the planet."
While introducing his family, he teared up as he paid tribute to his late wife, Missie. "That's why you shouldn't invite old men to the White House," Cousy, 91, quipped. "They get emotional."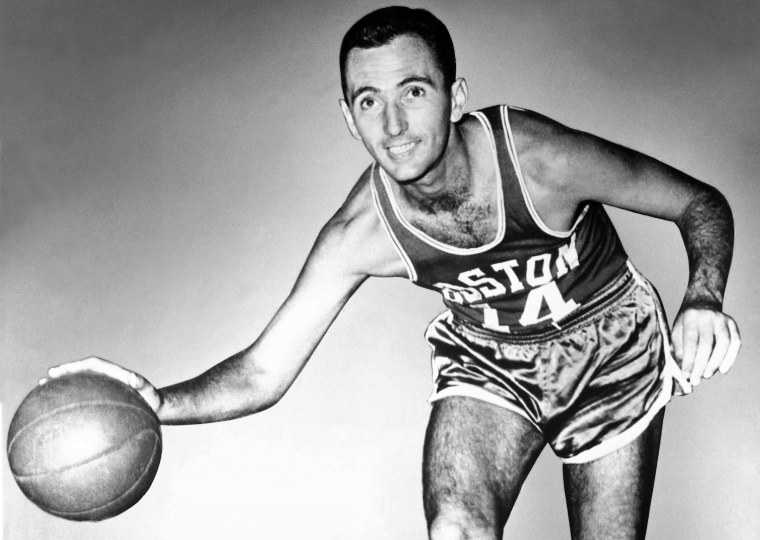 The two-time NBA MVP winner — who earned the nickname "Houdini of the Hardwood" during his 13 seasons and six championships with the Celtics — is the fourth NBA player to receive the award. Cousy's former teammate, Bill Russell, received the honor from President Barack Obama in 2010.
Cousy is the 10th person to receive the Presidential Medal of Freedom during Trump's presidency. Other Trump honorees have included conservative economist Art Laffer, golfer Tiger Woods and a posthumous award for Elvis Presley.