Gene Wilder, the frizzy-haired star of such comedy classics as "Young Frankenstein," "Blazing Saddles" and "The Producers" has died. He was 83.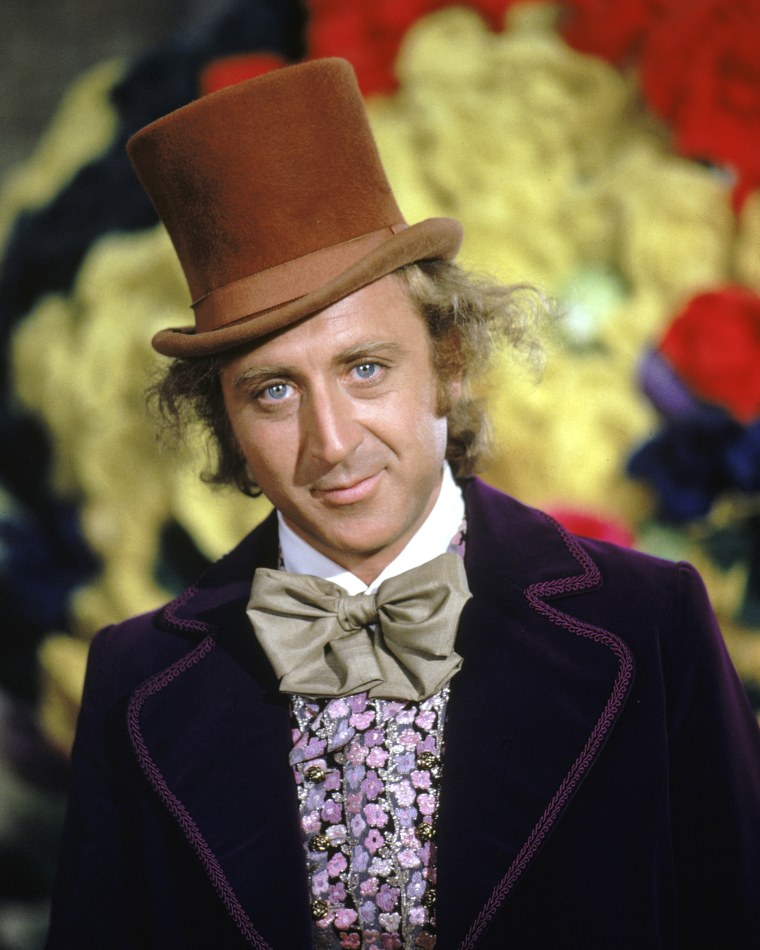 Wilder succumbed Sunday to complications from Alzheimer's disease at his home in Stamford, Connecticut while music from one of his favorite performers, Ella Fitzgerald, played in the background, his nephew confirmed to NBC News.
For three years Wilder battled "this illness-pirate" in private, Jordan Walker-Pearlman said.
"The decision to wait until this time to disclose his condition wasn't vanity" but an attempt to shield the countless children who still think of him as Willy Wonka from harsh reality, Walker-Pearlman said in a statement.
"He simply couldn't bear the idea of one less smile in the world," the statement read.
Blessed with a neurotic charm, sad blue eyes and that shock of bright red hair, Wilder excelled at playing panicked characters dreamed up by Mel Brooks, like the scientist reviving the monster in "Young Frankenstein" or the accountant who bilks Broadway in "The Producers."
Brooks said Wilder was "One of the truly great talents of our time" in a post on Twitter and that the actor "blessed every film we did with his magic & he blessed me with his friendship."
Wilder also gained fame played an alcoholic gunslinger in "Blazing Saddles" and the eccentric candy man in the children's favorite, "Willy Wonka & the Chocolate Factory."
Later, Wilder teamed-up with Richard Pryor in four movies between 1976 and 1991: "Silver Streak," "Stir Crazy," "See No Evil, Hear No Evil" and "Another You." He also wrote and directed several movies of his own, including "The Woman in Red," featuring model-turned-actress Kelly Le Brock.
Off-screen, Wilder's life was no comedy.
Born Jerome Silberman on June 11, 1933, Wilder grew up in Milwaukee, Wisconsin, where his first audience was his sickly mother. In his autobiography "Gene Wilder: It Hurts to Laugh," he recounted the guilt-trip the family doctor laid on him.
"Don't ever argue with your mother — you might kill her," he said.
Later, Wilder endured heartbreak when his third wife, comedienne Gilda Radner, died of ovarian cancer in 1989. That led to the founding of the Gilda Radner Detection Center in Los Angeles and Gilda's Club, a cancer support group.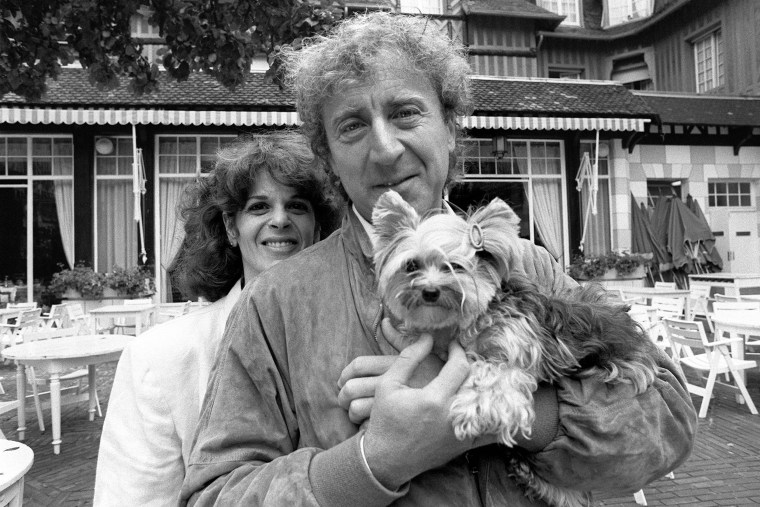 Wilder made his movie debut in 1967 with a scene-stealing turn as a hysterical undertaker in "Bonnie and Clyde." Then he played a doctor who falls in love with a sheep named Daisy in Woody Allen's "Everything You Always Wanted to Know About Sex but Were Afraid to Ask."
But it was the Mel Brooks movies that catapulted Wilder into stardom.
Wilder met his fourth wife, Karen Boyer, while doing research for his role as a deaf man in "See No Evil, Hear No Evil." She was a hearing specialist and they married in 1990. She survives him.