SREBRENICA, Bosnia — Actress Angelina Jolie was brought to tears while talking to rape victims of the Bosnian war during a visit on Friday to promote a campaign to end sexual violence against women in war.
"There can be no peace while women in conflict or post-conflict zones are raped with impunity," the Oscar-winning actress said in Sarajevo.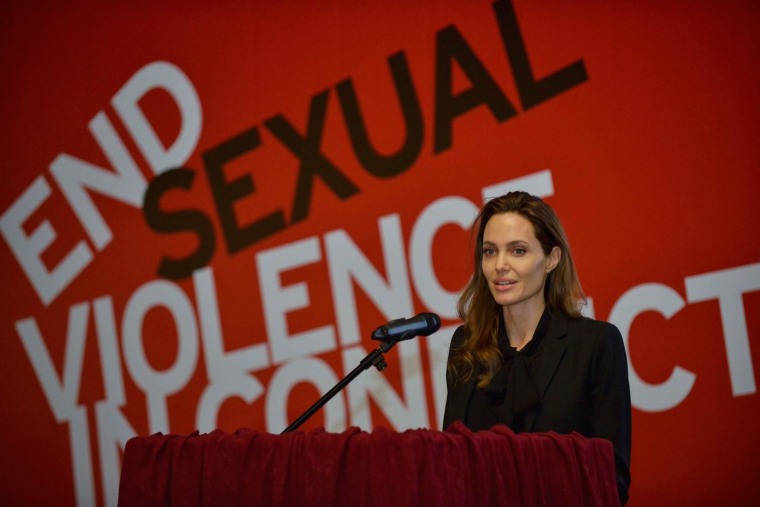 Jolie was accompanied by British Foreign Secretary William Hague, with whom she will co-host a global conference in London in June on preventing rape being used a tactic in war.
The initiative was partly inspired by Jolie's film "In the Land of Blood and Honey," which dealt with sexual violence inflicted on a woman during Bosnia's 1992-95 war.
Witnesses said Jolie cried while listening to victims in the town of Srebrenica where Jolie and Hague laid flowers at a cemetery for Bosnian Muslim victims of a massacre there, Europe's worst since World War II.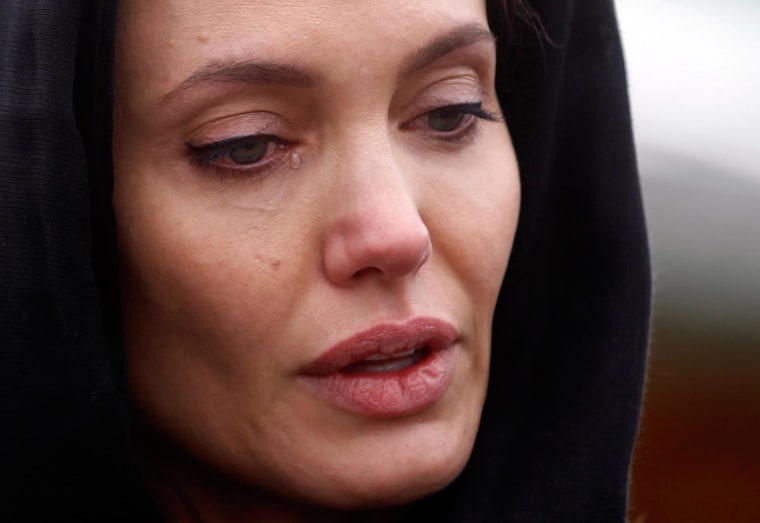 Bosnian Serb forces commanded by General Ratko Mladic killed around 8,000 Muslim men and boys after the U.N.-protected enclave fell in their hands in July 1995. Mladic is now on trial for genocide at the United Nations tribunal in The Hague.
More than 100,000 people, most of them civilians, were killed in the war between Bosnia's Serbs, Muslim Bosniaks and Croats. It is believed that around 20,000 women were raped.
— Reuters