Dickey Betts, a founding member of the Allman Brothers Band, was set to undergo brain surgery Friday after slipping and cracking his head at his Florida home, his manager said.
The surgery was a success, according to a statement on his website. "Dickey Betts and his family want everyone to know that his surgery was a success. The outpouring of support from all over the world has been overwhelming and amazing. We are so appreciative," the statement said.
The 74-year-old guitarist was playing with his dog at his Osprey home on Monday when he suffered the "freak accident," which caused bleeding from his brain, his manager David Spero said in a statement posted on Betts' website.
The "Ramblin' Man" singer was in critical but stable condition and expected to surgery on Friday to alleviate swelling in his brain, the statement said.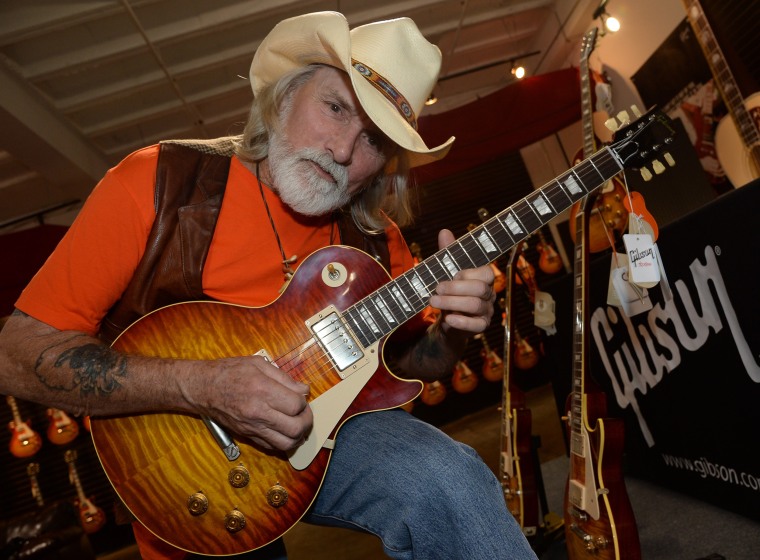 "Dickey is a notorious fighter and he is displaying that now!" Bett's wife, Donna, said in a statement. "The family appreciates all of your thoughts and prayers during this very trying time.
Betts suffered a "mild stroke" in August and had to cancel upcoming tour dates.
But Spero said he recovered more quickly than expected, and in a post on his Facebook page on Sept. 14 announcing upcoming shows said: "Dickey Betts is raring to go ... he has already started playing his guitar again."
Those four November shows were canceled Wednesday.
"It was just a few days ago that Dickey was telling me how excited he was to get back in front of the fans on November 1," Spero said, asking Betts' fans to keep him in their thoughts. "It is very unfortunate, for all involved, that we need to cancel those shows."
Another founding member, Gregg Allman, died in May 2017.
"Thank you all so much for your wonderful thoughts and prayers," Friday's statement said. "We will keep you updated."