LOS ANGELES — Lee Reherman, the former Ivy League football star who shot to fame as the towering, muscular Hawk on the popular 1990s television show "American Gladiators," died Tuesday. He was 49.
Reherman, who followed "Gladiators" with a successful career as an actor-producer, died at his home in Manhattan Beach, his publicist, Anthony Turk, told The Associated Press.
Cause of death wasn't immediately known, but the former athlete hadn't been feeling well in recent days after undergoing hip replacement surgery, Turk said. He died soon after his girlfriend returned home Tuesday to find him ill.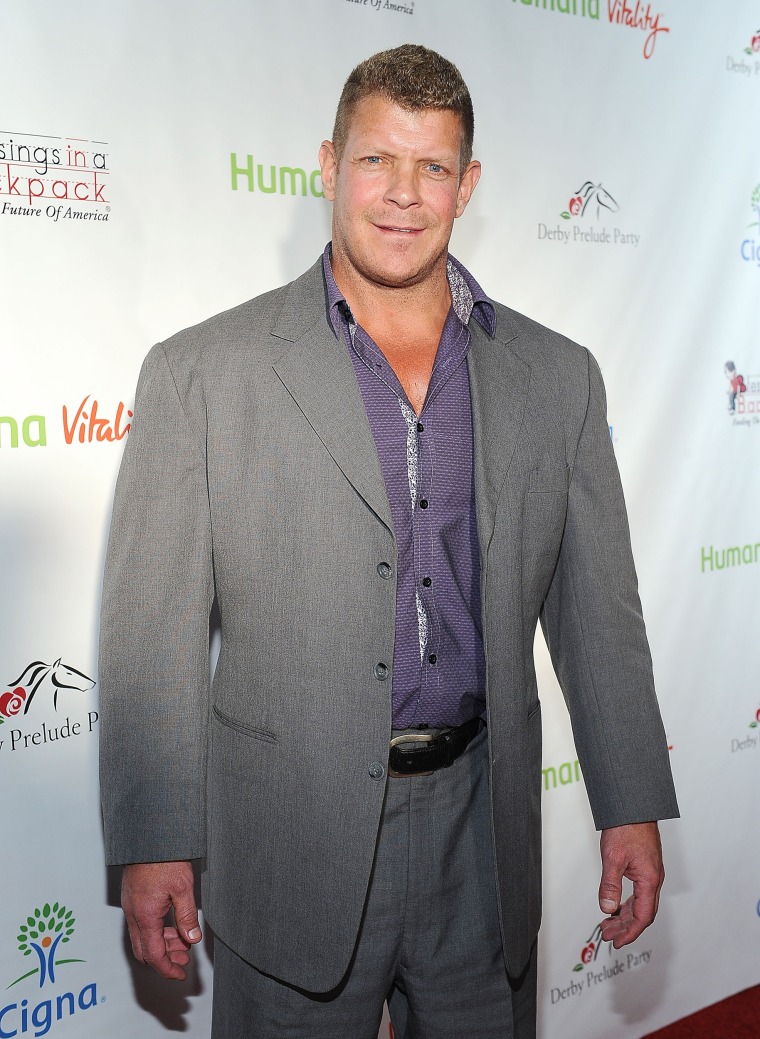 A standout offensive tackle at Cornell University who also had a tryout with the Miami Dolphins, Reherman wasn't just the huge, grappling athlete viewers saw on "American Gladiator." He was a scholar as well.
After graduating with honors from Cornell, he earned a master's in business administration and was pursuing a doctorate in economics at the University of California, Los Angeles, when "American Gladiators" came calling.
At 6-feet-4 and with a body builder's physique, the intimidating but charismatic Hawk became an immediate fan favorite as he did battle with other elite athletes.
"Anybody who came in contact with him, even people who may have been on a film set with him for just one day, Lee was very much loved by everyone," said Kathy Carter, his manager of 17 years.
After "Gladiators" ended he went on to work constantly in television and film over the next 20 years.
He had small roles in the Arnold Schwarzenegger movie "Last Action Hero" and in "Star Trek Into Darkness." He made guest appearances on such TV shows as "Ellen," ''Caroline in the City, "Gilmore Girls," ''The X-Files" and "The Shield."
He was a regular, as special agent Ross Hardison, on television's "The First Family" and had just recently filmed an episode of "Jane the Virgin." He also appeared in several episodes of "K.C. Undercover," a Disney show that begins its second season this month.
Reherman also produced several shows, including a forthcoming documentary, "The League," that looks at the purity and character-building of college football as played in the Ivy League, which offers no athletic scholarships and once saw Reherman's own school, Cornell, refuse to accept victory after it discovered it had won a game on a referee's blown call.
Born July 4, 1966, in Louisville, Reherman is survived by his father and two brothers.
Funeral arrangements are pending.