LOS ANGELES — There's been endless headlines speculating about who could play the next James Bond, and now the current famous superspy has stepped forward with his thoughts on the role.
In an interview with TimeOut, Daniel Craig spoke candidly about the role and its future.
"Look, I don't give a f---. Good luck to them," Craig said when asked if he cared who played Bond next. "All I care about is that if I stop doing these things we've left it in a good place and people pick it up and make it better."
Right now, the blue-eyed Bond, who appears next in "Spectre," can't fathom doing another 007 film.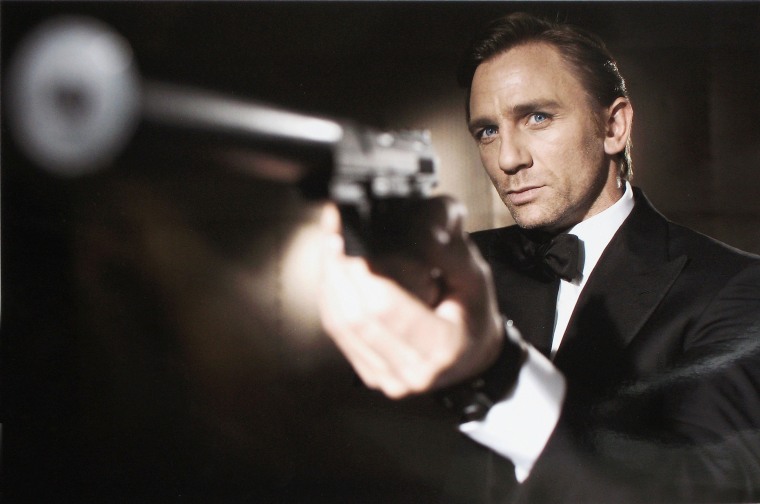 "Now? I'd rather break this glass and slash my wrists," Craig said. "No, not at the moment. Not at all. That's fine. I'm over it at the moment. We're done. All I want to do is move on."
Craig went on to say that if he were to decide to go ahead with another Bond movie that "it would only be for the money."
Whenever he does choose to hang up the Aston Martin keys, Craig did say that he would have one bit of advice for his successor.
"Don't be s---," Craig said. "You've got to step up. People do not make movies like this any more. This is really rare now. So don't be s---."