The Minnesota judge overseeing the distribution of the late pop star Prince's estate said at a hearing on Monday that he does not intend to rush the painstaking process of determining rightful heirs to the late superstar's massive fortune.
With no known will, clarifying how Prince wanted his considerable assets distributed has proven complex — and the process has only just begun.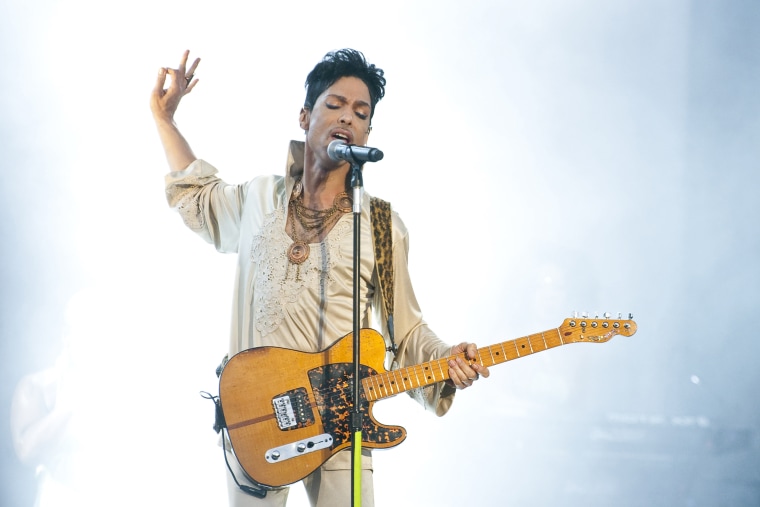 "This case is perhaps unique in the state of Minnesota," District Court Judge Kevin Eide said early in the hearing. "In many ways, we are in uncharted water here."
The rock icon, whose full name was Prince Rogers Nelson, was married and divorced twice. His parents have passed away, and he has no known children, having lost one child to a miscarriage and another who died shortly after being born.
As a result, his relatives — one sister and at least five half-siblings — and an unknown number of others have come forward to claim they are entitled to a share of his estate.
Related: 'Yellow Cloud' Prince Guitar Bought by Jim Irsay for $137,500 at Auction
The stakes are high: The value of the estate has been estimated by experts to be somewhere between $100 and $300 million, and includes a trove of thousands of unreleased recordings, music rights and possibly Paisley Park, the sprawling compound outside of Minneapolis where the quirky artist lived and worked.
Attorneys for the court-appointed trust managing the estate told Eide that they have "looked under every box lid" they could find among his property but so far have not located a will.
Nevertheless, trust attorney David Crosby said in court, they would keep on trying.
"We have literally been through thousands of boxes of documents and four physical locations," Crosby told Eide at the early morning hearing. "We have no indication a will exists."
Bremer Trust, a wealth management firm appointed to manage Prince's estate, has been tasked with conducting DNA tests on possible additional heirs.
Monday's hearing dealt primarily with how best to administer those tests. A hearing to establish rightful heirs will take place at a future date, according to NBC affiliate KARE.
Shortly after Prince's death from an opioid overdose on April 21, Eide appointed the trust to oversee the process of identifying rightful heirs.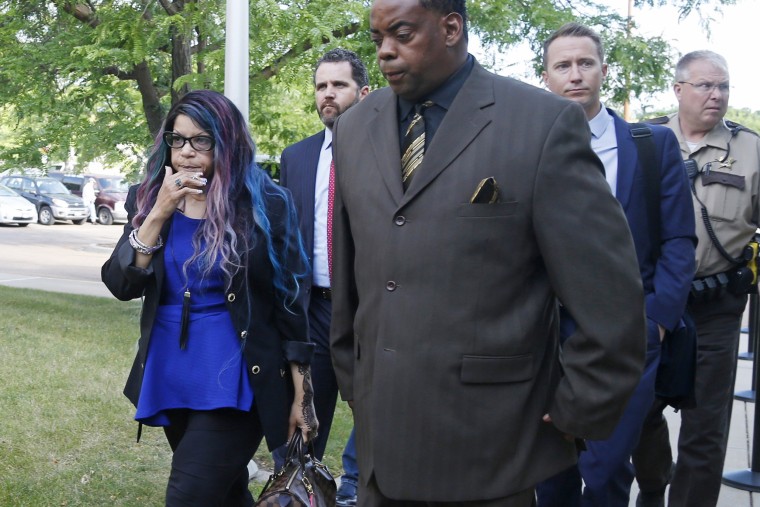 Related: Prince Is Not the Father: DNA Test Shows Jailbird 'Heir' Isn't His Son
Among the trust's responsibilities are to administer DNA tests on those claiming a right to part of his estate. The court has established that at least a half dozen relatives may be entitled to a portion of the estate. Each had attorneys in the courtroom representing them.
The identities of many of the individuals who have come forward remain unknown. Eide recently sealed affidavits and other documents submitted by aspiring heirs.
Numerous news organizations, including NBC affiliate KARE, have objected to that move, but Eide has declined to address those objections at Monday's hearing.
Instead, a separate hearing will be scheduled to rule on media access to various elements of the process going forward. Eide also barred cameras from the courtroom, and that decision has drawn media objections as well.
A Colorado prison inmate who has long claimed to be Prince's son was tested and his DNA was not a match with Prince, a source briefed on the test results told NBC News last week.
Related: University of Minnesota Plans Honorary Degree for Prince
A possible niece and granddaughter of the rock luminary have also come forward for testing.
However the estate is divided, state and federal taxes due early next year could eat up as much as half of the estate's cash value, a Bremer Trust attorney has told Eide.
Meanwhile, Prince's legacy was celebrated throughout Sunday night's Black Entertainment Awards, including a performance of "Purple Rain" by Jennifer Hudson, a duet by Stevie Wonder and Tori Kelly on "Take Me With U," and soul star Bilal singing "The Beautiful Ones."