From beloved actress Meryl Streep to notable newcomer David Harbour, recent instances of celebrities accepting awards and then sharing political opinions with gusto has become fodder for celebration and debate.
And the longtime producer of the Grammy Awards show said that's OK by him, and encouraged celebrities at Sunday's show to go off the traditional script.
"One of the tenets of our show is artistic freedom, and over the years we've shown we do believe in it," longtime show producer Ken Ehrlich told Variety in an interview published Friday.
"How many more times do we need to hear 'I'd like to thank my publicist, my agent, my wife and kids," he said. "The great acceptance speeches are ones that have a point of view and are more personal."
Ehrlich has produced the Grammys for 37 years and recently had his contract renewed through 2020. He believes that as long as artists and musicians steer clear of profanity, then they can say what they want.
Related: Meryl Street Takes on Donald Trump at Golden Globes
Ehrlich told Variety that since he started producing, he's dealt with frank attendees and believes their outspokenness is beneficial. The producer did not immediately respond to a request for comment from NBC News Saturday; an assistant said the show was in rehearsals.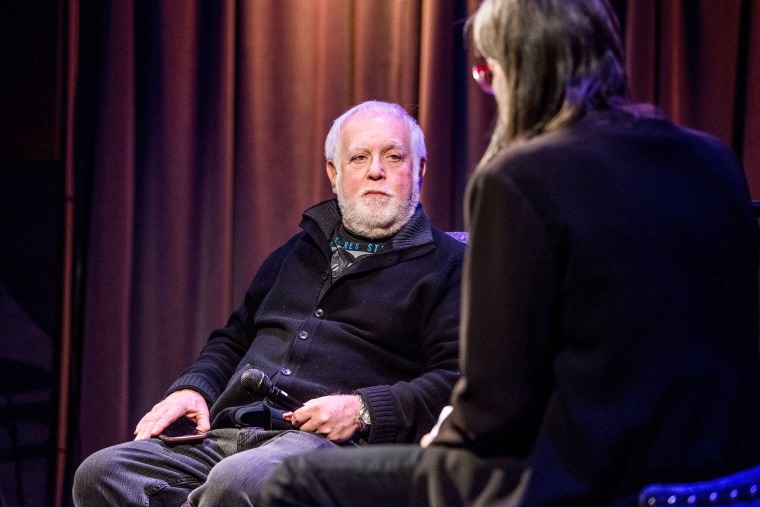 "One of the things I've learned from working with artists for 40 years is that they are deep-thinking, vital individuals who have interests that cover a broad spectrum of subjects and passions," Ehrlich told Variety. "We should certainly allow for it on the broadcast."
Related: Grammys Add First Man, Transgender Woman as Trophy Presenters
Macklemore and Ryan Lewis brought more than 30 couples onto the stage during the 2014 Grammy Awards to protest discrimination against the LGBTQ community. Queen Latifah then officiated those marriages — many of them same-sex unions — live on television.
Grammys host James Corden agreed with Ehrlich in a separate interview with "Inside Edition."
The regular host of "The Late Late Show," he said candor at awards ceremonies proves the significance of the First Amendment.
"If someone on the show feels like they would like to do something, that's the beauty of living in this country where freedom of speech is encouraged and accepted," Corden told Inside Edition.