Rapper DaBaby was detained and questioned late Thursday night in Miami in connection with a robbery investigation.
The Grammy-nominated artist was later arrested after authorities discovered he had a warrant out of Texas. According to the Miami Herald, the warrant stems from a battery charge.
A spokesman for the Miami Police Department said that due to the ongoing investigation, he could not confirm the rapper's involvement in the robbery case. TMZ reported that members of DaBaby's crew allegedly jumped and robbed a man.
DaBaby, whose real name is Jonathan Kirk, will remain in custody "until further notice," authorities said.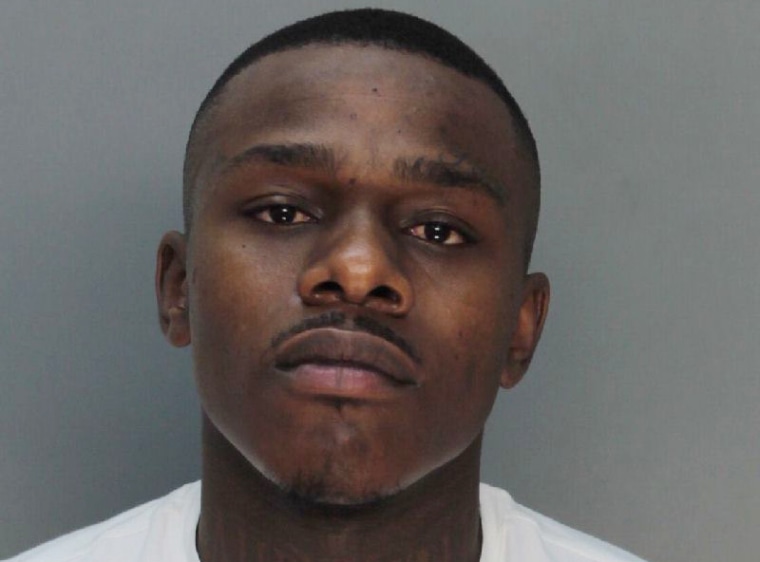 DaBaby, who is nominated for two 2020 Grammy Awards for best rap performance and best rap song, also had a recent run-in with law enforcement in North Carolina.
On Christmas Eve, DaBaby was handcuffed and cited in Charlotte for possession of marijuana. Hours earlier, the rapper spent the day handing out gifts to underprivileged children in the area.
Following the incident in Charlotte, DaBaby blasted the police department for searching his car and accusing him of resisting arrest. The rapper told reporters that he has his own video showing him doing "everything but resisting arrest."
In a press release posted on Facebook, the Charlotte-Mecklenburg Police Department said DaBaby arrived in the city Dec. 23 for a concert and after he entered the Bojangles Arena, officers providing security smelled marijuana coming from the vehicle the rapper had exited.
When officers approached the vehicle they could see marijuana in plain view, the department said. After the concert was over, officers attempted to speak with DaBaby but he allegedly refused to talk.
"Officers stated they detained Kirk in handcuffs and indicated they legally searched the vehicle," the press release stated. "Officers stated they located marijuana in the vehicle and Kirk was transported to another location for the safety and security of Kirk and the officers."
The department said in its press release that an internal affairs investigation was launched to determine if the officers followed proper protocol.