Taylor Swift is heading into a public legal battle against an alleged groper this week as an act of solidarity with other women in and out of the music industry who have been sexually harassed or assaulted, some experts and advocates have speculated.
The pop music superstar appeared in a Denver court on Tuesday as a jury was finalized.
The lawsuit centers around her claim that former radio disc jockey — David "Jackson" Mueller — groped her during a 2013 fan meet-and-greet before a show. Swift and Mueller have sued one another over the alleged groping incident.
Swift claims she was sexually assaulted by Mueller when he lifted her skirt and grabbed her bare buttocks while a photo was being taken.
Jury selection began on Monday and wrapped up Tuesday afternoon, with six women and two men chosen to hear the case.
During opening statements Mueller's lawyer Gabriel McFarland showed the picture in question to jurors and argued that Swift's skirt is not "rumpled in any fashion" and Mueller's hand is not beneath it. All three people pictured in the photo are smiling.
"Let's be clear about something from the onset — inappropriate touching is offensive, it's wrong and should never be tolerated," McFarland told jurors. "Let's also be clear that falsely accusing someone of inappropriate touching is equally offensive, it's wrong and should not be tolerated," he said.
Swift's attorney, Douglas Baldridge, told jurors his client is "absolutely certain" she was sexually assaulted and asked what possible reason Swift would have to make up an allegation that Mueller touched her backside during a concert meet-and-greet.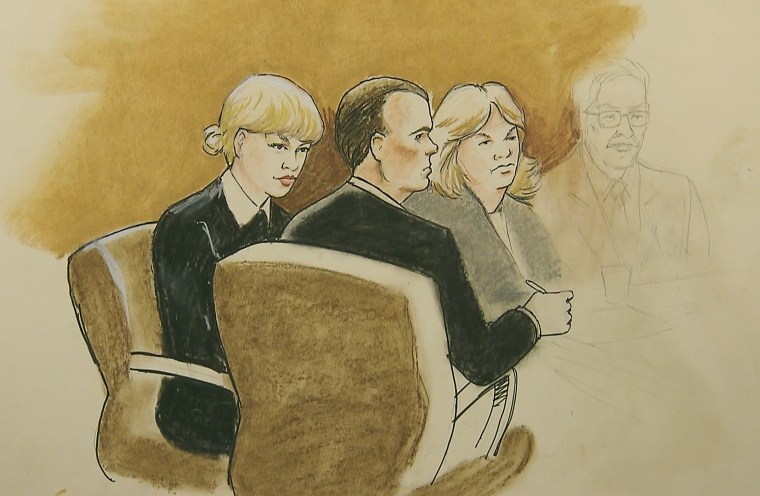 Baldridge said, "That's the one and only story we have to tell you — that Mr. Mueller grabbed her rear end."
Swift's attorney also attacked Muller's credibility, claiming he changed his story seven times and destroyed taped conversations with his bosses about the incident.
"What's wrong with this picture? A woman gets assaulted, a woman reports it, and she gets sued,," Baldridge said, adding that the countersuit is Swift's way of showing others that "you can always say no."
Swift's mother, Andrea, became emotional during Baldridge's opening statement and was brought to tears as he described their close mother-daughter bond. Swift often exchanged glances with her mother and sometimes shook her head, swallowed hard or whispered to her lawyer.
Swift and Mueller are expected to testify, along with Mueller's former boss and members of Swift's entourage.
"Pursuing legal action is not only protecting her own honor and dignity, but [that of] every voiceless woman who might not have been able to fight against similar inappropriate actions," said public relations and brand strategist Marvet Britto.
Mueller denies the accusations, saying he was falsely accused and if something really happened she should have called police instead of his bosses — who fired him soon after the encounter. He's seeking up to $3 million in damages.
McFarland contends that Mueller may have been misidentified after someone else touched Swift. On the night in question, Mueller and his girlfriend were escorted out of the Pepsi Center arena once Swift told security she had been inappropriately touched.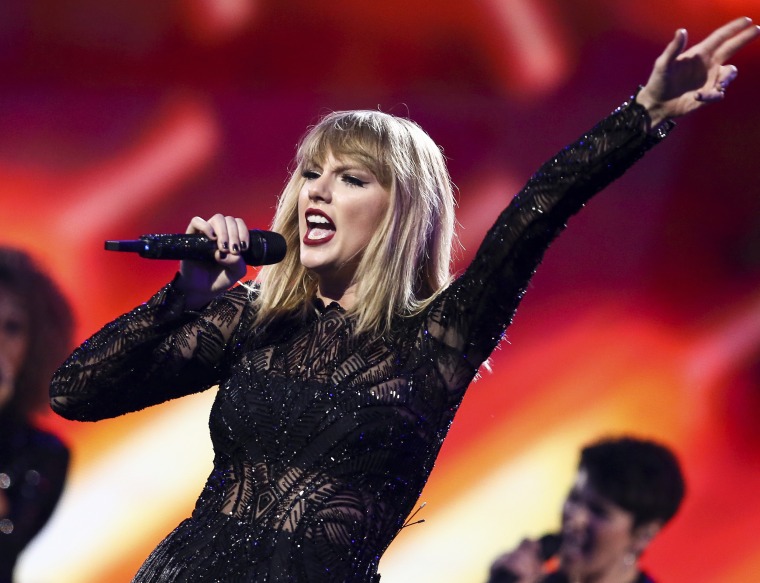 Mueller's complaint says Mueller has undergone two polygraph examinations, "during which he responded 'No' to questions about whether he had touched Ms. Swift or put his hand under her skirt." The results of both tests were that Mueller was speaking truthfully, according to the complaint.
Mueller's suit was filed first, followed by Swift's countersuit — in which she's claiming damages of only $1.
Initially, Swift attempted to keep the situation "discreet and quiet and confidential" and was upset by Mueller's claim that "for some reason she might have some incentive to actually fabricate this story," Baldridge has argued in court.
But experts and advocates believe Swift may have decided to take the case into the public spotlight as a symbolic move meant to empower other women in similar situations.
"The studies and surveys confirm one-in-three women have experienced sexual harassment at work, and it's the No. 1 complaint we receive," said Noreen Farrell, executive director of Equal Rights Advocates. "I think this is the tip of the iceberg because women are afraid to complain."
Britto and Farrell do not work for Swift and have not been involved in either lawsuit.
In the suit, Swift said she not only wants to hold Mueller accountable, but also hopes to "serv[e] as an example to other women who may resist publicly reliving similar outrageous and humiliating acts."
Some of the women Swift is likely trying to empower are also members of the pop industry.
In February 2016, for instance, Swift donated $250,000 to singer Kesha, who was embroiled in a legal battle to end her contract with record producer "Dr. Luke." Kesha accused Dr. Luke of sexually assaulting her.
Related: Taylor Swift and Ex-Radio Host Head to Court Over Groping Claim
"Taylor is aware that her defiance in fighting against these allegations — not only made toward her but other artists and colleagues — will achieve global visibility around sexual assault issues that, in many cases, go unreported and ignored and are marginalized," Britto said.
Britto, who has worked with stars like Mariah Carey, Foxy Brown and Salt-N-Pepa, said that Swift is potentially "fighting this case as a matter of principle and purpose rather than advancing a personal agenda."
Although the case is a civil suit, not a criminal one, Farrell said it sends an important message to women who might not be in a position of power.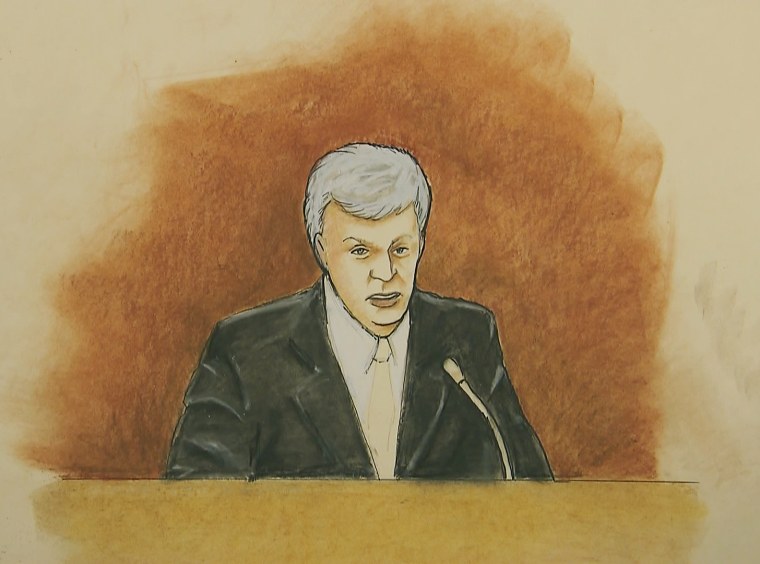 "I think that too often we see women who don't have all of the power and influence of Taylor Swift assume that sexual harassment is the price of a paycheck," Farrell said.
She said she's seen studies range from 40 percent to 70 percent of women have experienced some kind of sexual harassment in the workplace, and said Swift's action following the alleged groping is a good teaching moment for others.
Related: Taylor Swift's Music Returns to Streaming Services
"[Swift] told someone about it right away," Farrell said. "She documented it, she complained, and all these things contribute to her credibility … All those action, those prompt complaints and immediate action, contributes to her credibility. I think women across the county are cheering for Taylor Swift."
Because the case is a civil suit, the burden of proof set for the claimant is lower than it would be for a criminal case. A claimant must show a preponderance of evidence, rather than prove the case beyond a reasonable doubt.