To the delight of astrophotographers, Comet ISON has gone through a surprisingly quick round of brightening in the run-up to next week's crucial swing around the sun — but some researchers suggest there's a dark side to the shining spectacle. Is ISON's rapid change a signal that it's starting to break apart?
The debate adds drama to observations of what some have hoped would turn into the "comet of the century." More than a year ago, when astronomers first observed ISON, they figured out that it would come close enough to the sun on Nov. 28 to put on a brilliant show afterward (like 2011's Comet Lovejoy) or crumble into bits (like Comet Elenin). Now that ISON is passing close to Mercury, they're watching for any signs that can tell them which scenario will unfold.
One group of researchers reported that bright streamers seemed to be spreading out from the comet's bright head, known as the coma, in a characteristic pattern that "may indicate recent nucleus splitting in the comet." That caught the attention of Karl Battams, a comet-watcher at the Naval Research Laboratory who plays a leading role in the NASA Comet ISON Observing Campaign.
"Comet ISON's recent dramatic outburst could absolutely be the result of fragmentation of its nucleus," Battams wrote. "However, it could equally likely be the result of the expected increase in activity as it continues to approach the sun."
If the comet is breaking up, there should be a large increase in brightness followed by a similarly dramatic decrease over the next few days, Battams said. If ISON is hanging together, and merely spewing out more dust and gas, the streamers should become steadily brighter.
"We may not find out until ISON reaches the field of view of the NASA STEREO spacecraft on November 21, 2013," the observing campaign's team wrote in a follow-up post. "Until then we encourage everyone to make the most of what has turned out to be a truly stunning comet!"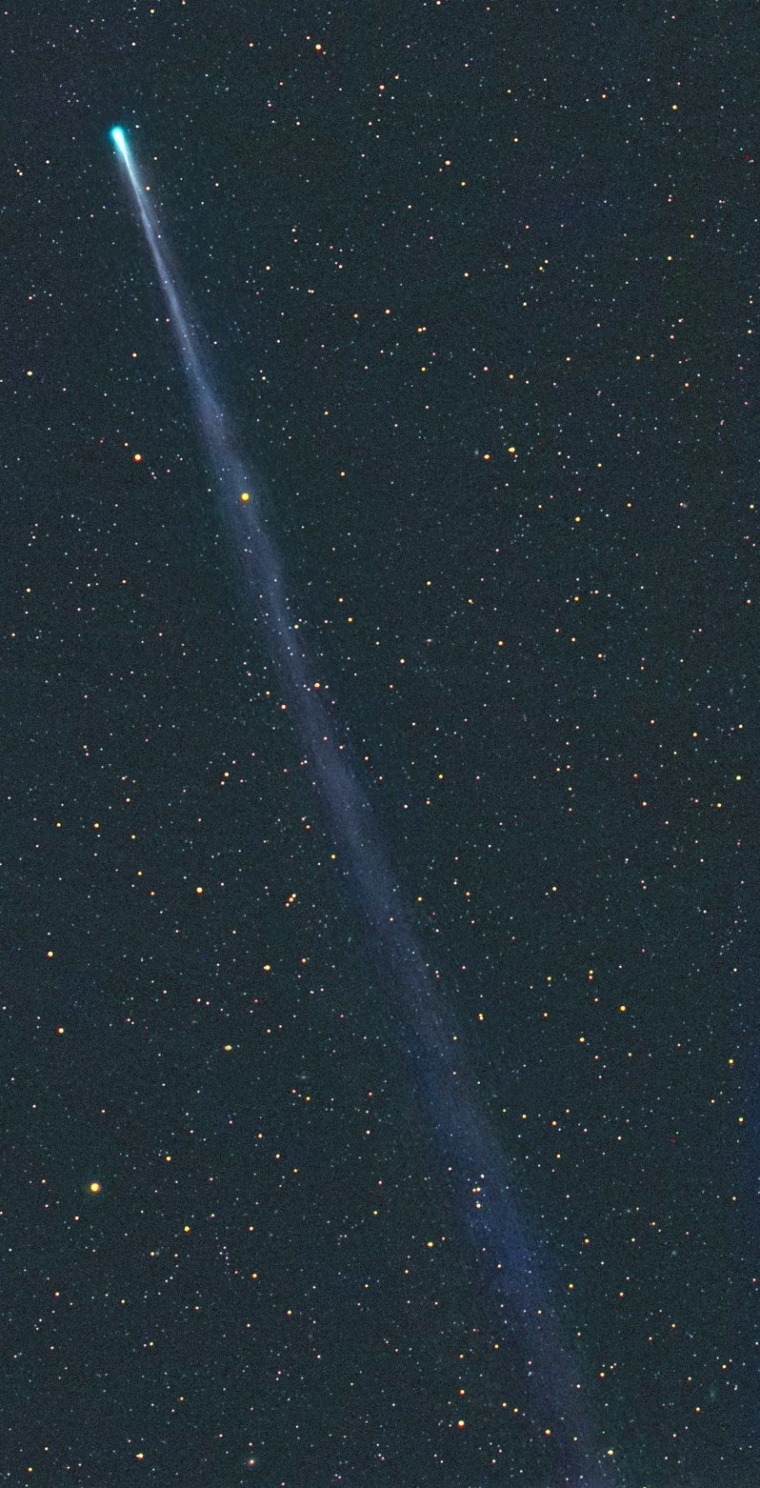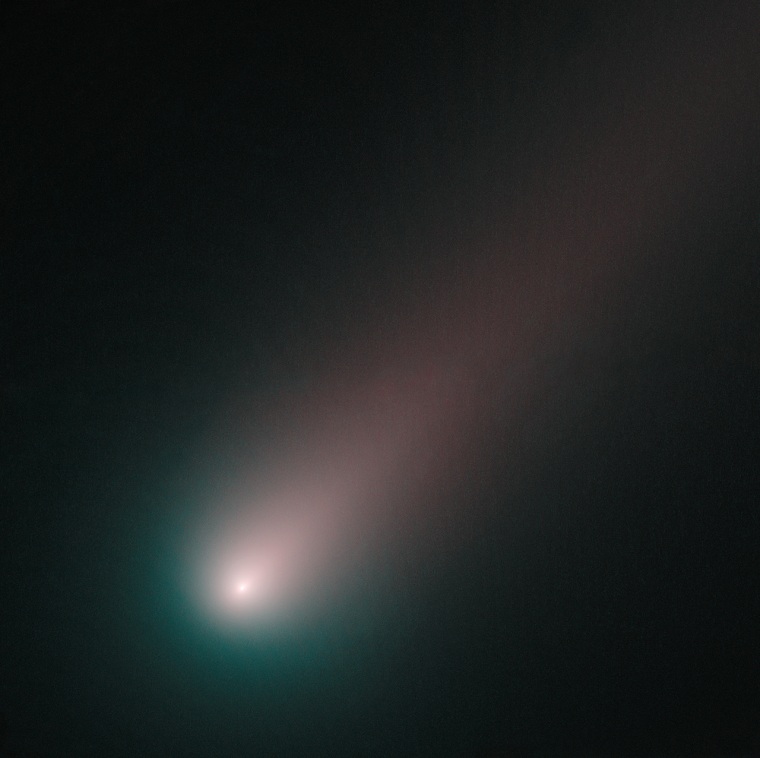 These pictures are stunning, to be sure, and it's theoretically possible to get a glimpse of ISON near the east-southeast horizon just before dawn — but don't expect to see views this good with your naked eye. Battams and his colleagues note that the photographers who provide the shots you see here and in SpaceWeather.com's comet gallery rely on "specialized equipment, powerful telescopes and years of experience in processing astronomical images."
"Most visual (including binocular) observers are reporting Comet ISON is mainly a 'green fuzzball,' with maybe a very faint tail visible," they write.
Nevertheless, it's worth trying to see ISON if you're up before the sun with clear skies to the east. Get out the binoculars and look for the fuzzball near the bright star Spica. The Comet Watch app for iPhone and iPad can help you get your bearings, or you can turn to the Heavens Above website for guidance. Let's hope that it gets much easier to spot the comet after its close encounter with the sun on Thanksgiving Day.
More about Comet ISON:
For updates on Comet ISON, keep tabs on Space.com, the Comet ISON Observing Campaign, Hubblesite's ISONblog, SpaceWeather.com and the websites for Astronomy Magazine and Sky & Telescope. On Twitter, follow @ISONUpdates, @CometISONnews, @CometISON2013, @SungrazerComets and @Cosmos4u.
Alan Boyle is NBCNews.com's science editor. Connect with the Cosmic Log community by "liking" the log's Facebook page, following @b0yle on Twitter and adding the Cosmic Log page to your Google+ presence. To keep up with Cosmic Log as well as NBCNews.com's other stories about science and space, sign up for the Tech & Science newsletter, delivered to your email in-box every weekday. You can also check out "The Case for Pluto," my book about the controversial dwarf planet and the search for new worlds.