Kyah, a 6-month-old giraffe at the Oklahoma City Zoo, died on Tuesday during a risky surgical procedure being performed for the first time on a giraffe in hopes that it would save her life.
A team of 12 experts assisting in the four-hour surgery was unable to repair a life-threatening condition known as persistent right aortic arch, and ultimately Kyah was euthanized in the operating room, said Tara Henson, spokesperson for the Oklahoma City Zoo.
"Everyone is sad, but we were prepared for it. Still that hope was there," Henson said.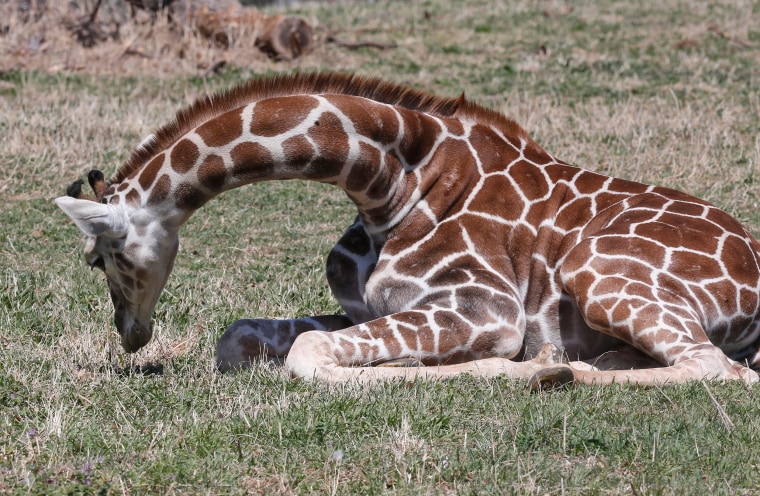 A necropsy will be performed on Kyah, who was 9 feet (2.7 meters) tall and weighed 525 pounds (238 kilos), to learn more about her condition, which is more frequently seen in dogs and has never before been diagnosed in a giraffe.
Veterinarians were trying to remove a blood vessel that had wrapped around her esophagus at the base of her heart, cutting off the route to her stomach, a condition that would only worsen as she grew.
The surgery, seen as risky partly because of the animal's size, was believed to be her only chance to survive, Henson said. It was conducted at an Oklahoma State University Veterinary School facility in Stillwater, north of Oklahoma City.
"We knew going into this procedure that Kyah's chances were extremely low and we felt we gave her every chance possible to thrive," Dr. Jennifer D'Agostino, the zoo's director of veterinary services, said in a statement.
— Reuters