An ancient seal unearthed in northern Israel may depict a woman playing a musical instrument during a sacred marriage rite between a king and a goddess. The mysterious seal, which decorates a shard of a 5,000-year-old clay storage vessel, could be the oldest known depiction of a musical performance in Israel, archaeologists say.
The scene shows three women, one of whom is seated and is playing a lyre, an ancient musical instrument that resembles a harp.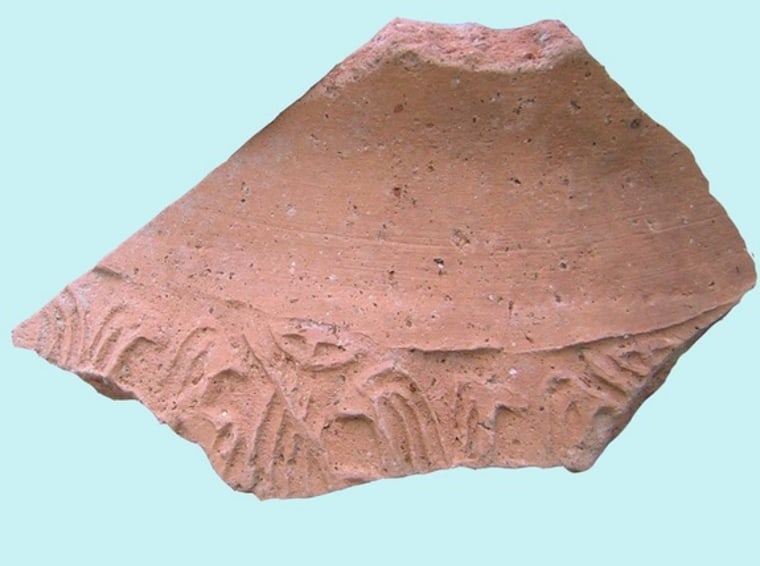 Though the object has been around since the 1970s, the researchers didn't realize that the image depicted a lyre until Yitzhak Paz, Ianir Milevski and Nimrod Getzov, researchers with the Israel Antiquities Authority, took a second look in recent years. The team then recreated the complete scene.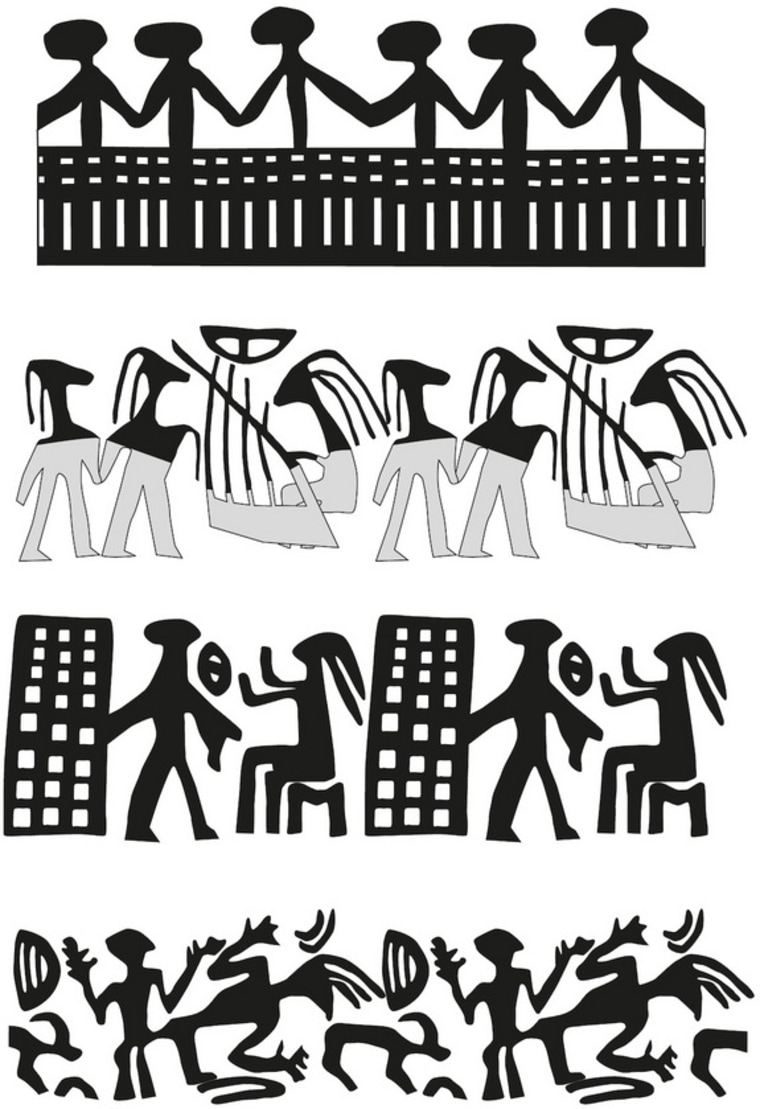 In a sacred marriage, a king was symbolically married to a goddess (whose earthly stand-in would have been a cultic priestess). The tradition involved music and feasting, and later, sexual congress between the "goddess" and the king.
"This is when most of the cultic impressions from Israel depict dancing figures or the feasting scene in which the female and male figures are shown facing each other, in the rite just before their sexual encounter," the researchers said.
The ancient stamp may illustrate the musical portion of this ritual, the researchers said.
This is a condensed version of a report from LiveScience. Read the full report. Follow Tia Ghose on Twitter and Google+. Follow Live Science @livescience, Facebook & Google+.