The seafaring empire of Tonga in the South Pacific Ocean once spanned more than a thousand miles, serving as the hub through which distant settlements exchanged artifacts and ideas, researchers say.
Tonga is an archipelago of about 160 Polynesian islands, with the core of the kingdom covering an area of about 195,000 square miles. The islands, located about two-thirds of the way from Hawaii to New Zealand, were first settled about 2,800 years ago by the Lapita people.
Sign up for Science news delivered to your inbox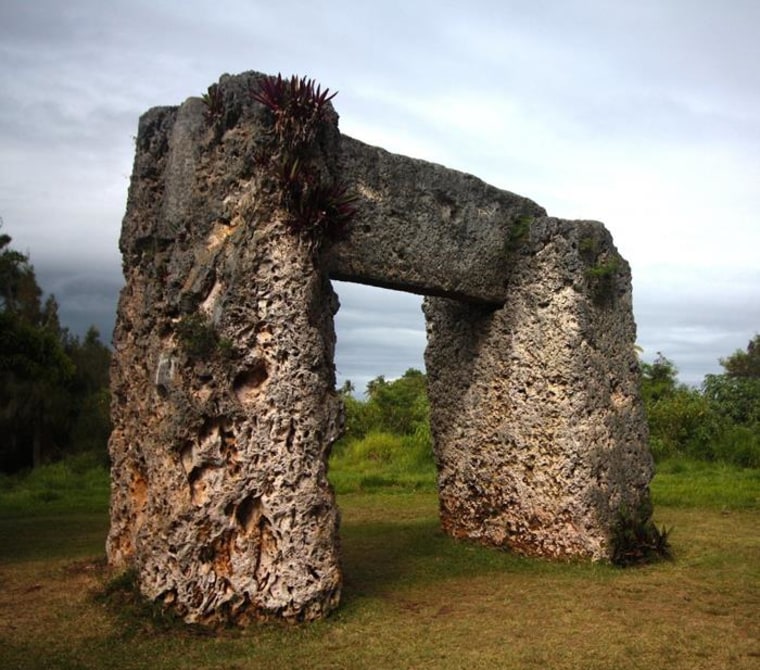 Beginning about 800 years ago, a powerful chiefdom arose in Tonga, unique in Oceania — that is, the islands of the South Pacific — in how it successfully united an entire archipelago of islands. However, much remained unknown about how far Tonga's influence actually reached.
To learn more about the extent of Tonga's empire, scientists chemically analyzed nearly 200 stone tools excavated from the centers of its leaders, especially artifacts from the royal tombs on Tongatapu, the main island of Tonga.
They found that stone artifacts in Tonga often matched rock samples from Samoa and Fiji — in fact, 66 percent of stone tools analyzed from Tonga were long-distance imports. One tool apparently was made from rock that came from as far away as Tahiti, about 1,550 miles east of Tongatapu. In contrast, stone tools from a monumental stone mound in Samoa were made from local sources of rock.
These findings revealed that Tonga was the center of a maritime empire that goods flowed toward as tribute from distant locales. The researchers suggest these exotic artifacts may have served as status symbols among Tongan elites.
"Complex societies like the Tongan maritime chiefdom had extensive contacts with other island groups," Clark told LiveScience. "The chiefdom was an important interaction hub through which ideas, goods and people could move over large distances."
—Charles Q. Choi, LiveScience
This is a condensed version of a report from LiveScience. Read the full report. Follow LiveScience on Twitter, Facebook and Google+.