Black Lives Matter activist DeRay McKesson is supporting Hillary Clinton as the next President.
In a Washington Post OpEd McKesson says he believes that as president, Clinton will "continue to shape the trajectory of justice and landscape of opportunity in this country."
Referencing Shirley Chisholm, McKesson sets up the importance of civic engagement despite "imperfect systems." He calls out some of his peers who have said they would not vote at all - anticipating that the Trump presidency "bring about a productive apocalypse" whereby the system would inevitably "grind to a halt and force us to confront everything that is wrong with the system."
Though McKesson now says he will cast his vote for Clinton come Election Day, he has not always been in her camp. At times he has been an outspoken critic. McKesson writes that at the beginning of her campaign she "didn't appear to understand the urgency of the need to address racism."
McKesson and fellow civil rights activists met privately with Mrs. Clinton and Sen. Bernie Sanders in October 2015, where they pushed the candidates to reform their plans on racial equality, community policing, and criminal justice reform.
RELATED: DeRay Mckesson on Mayoral Race and Future of Black Lives Matter
In an open letter, McKesson asked NBC Nightly News anchor Lester Holt and moderator of the fourth Democratic Debate to push Clinton to address issues such as racial inequality.
The Campaign Zero co-founder has consistently questioned her plans for criminal justice reform.
When someone compared her criminal justice reform policy to that of Bernie Sanders on Twitter, McKesson shot back, "Hillary is silent on community oversight, supports the death penalty, etc."
He also questioned her plan to increase funding for the Department of Justice.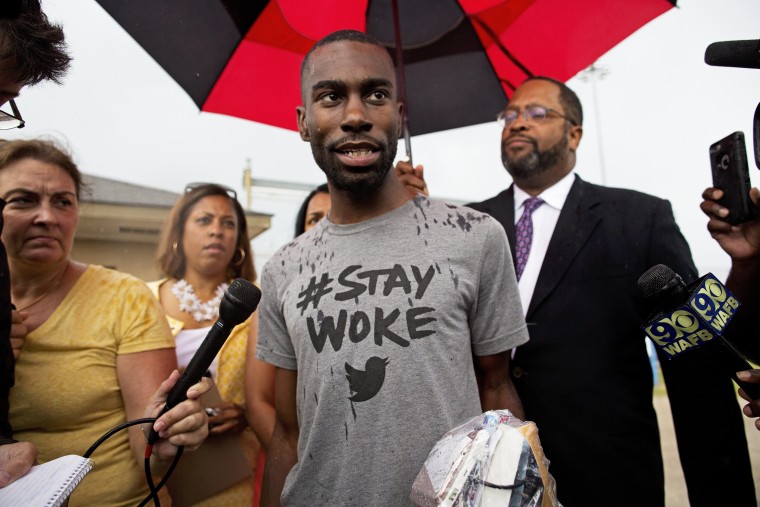 "Hillary has focused on a handful of issues with a handful of proposals, in a markedly more detailed way that speaks to implementation," McKesson writes in his OpEd. "However, she has not addressed a variety of issues such as community oversight, the racial wealth gap, and economic justice."
McKesson says that he may not agree with Clinton on everything, however he agrees with her more than he disagrees with her.
RELATED: Rocky Road to Equality: Ben & Jerry's Supports Black Lives Matter
"Clinton's platform on racial justice is strong: It is informed by the policy failings of the past and is a vision for where we need to go," McKesson says. "It acknowledges the need to establish new restrictions on police use of force and militarization, invest in treatment and rehabilitation as alternatives to police and prisons, and protect and expand the right to vote."
McKesson says Clinton policies still have room for improvement and there are things she still needs to address. He calls for the candidate to end the death penalty and include reform for mass incarceration. He also wants her to end the Department of Justice's "Equitable Sharing Program," which permits local police departments to keep large amounts of assets seized.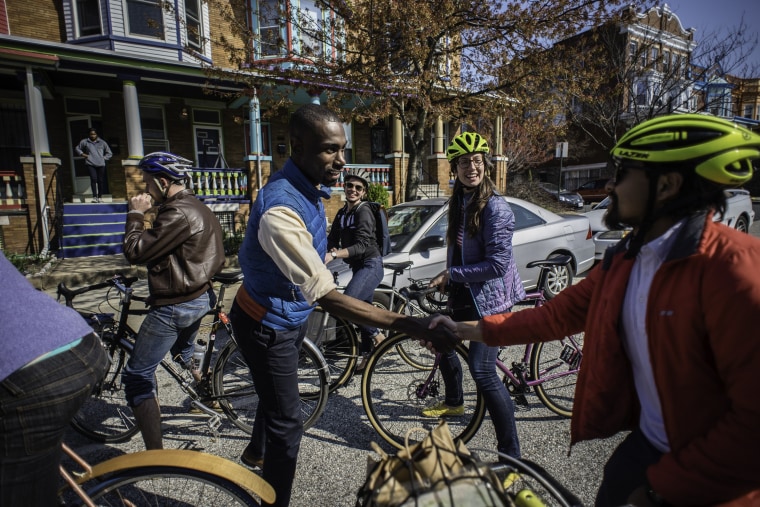 McKesson writes that Donald Trump's policies will not "Make America Great Again," but take America backwards to an era of Jim Crow laws.
"In a Trump administration, the system would surely grind us, black and brown folks, even more than it already does," McKesson says. "Trump wants to take us back to a time when people like him could abuse others with little to no consequence, when people like him could exploit the labor of others to build vast amounts of wealth, when people like him could create public policy that specifically benefited them, while suppressing the rights and social mobility of others."
Since the police shooting death of Michael Brown in Ferguson, MO in August 2014, McKesson has been a strong voice of the black lives matter movement. As co-founder of Campaign Zero, a data and research organization, McKesson has been one of many activists and civil rights leaders calling for an end to police violence against African Americans.
In July, days after being arrested for protesting the police shooting death of Alton Sterling, McKesson along with civil rights leaders and law enforcement officers met with President Obama at the White House to discuss police shootings of black men across the country.
Earlier this year, McKesson ran for mayor of Baltimore, but finished sixth in the primary. In June he was named Interim Chief of Human Capital for Baltimore City Public Schools.