WASHINGTON -- The nation's attention has been largely trained on the presidential election, but voters also must decide next Tuesday who will control the body that writes the laws and decides how much money to spend on government – Congress.
Republicans took full control of Congress in 2014, a complete flip from the Democratic control that was put in place when Barack Obama became president in 2008.
This election, Democrats' best chance at taking back some power is in the Senate, where there are now 54 Republicans and 44 Democrats and two Independents who caucus with Democrats. Democrats need five net seats to seize the majority.
In the House, Republicans control 246 of the 435 seats to Democrats' 186. There are three vacancies. A Democratic takeover here appears to be far less likely, although there could be some gains.
Related: Latinos Could Achieve Many 'Firsts,' Gains in 2016
Generally, every member of the House is up for re-election – they serve for two years. But, not all face competitive races. Latino candidates are running in some of the nation's most competitive races, and in some races that are not competitive, but that could see the seat go to a Hispanic candidate.
Related: Democrats Fear Senate Majority Quest May Be Killed By Comey's Email Bomb
Further down ballot, Latinos also stand to make an impact.
Here are races we are keeping up with, that include Latino candidates or that Latinos might significantly influence:
SENATE: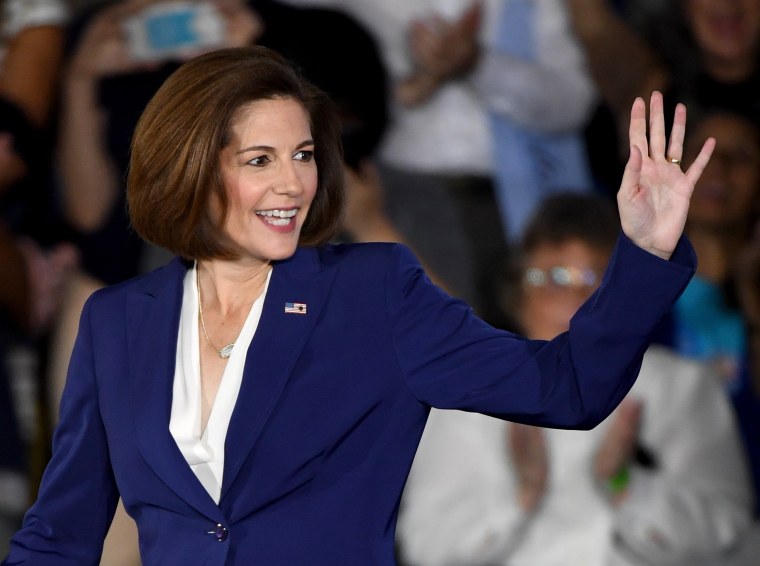 Nevada: Catherine Cortez Masto, Democrat versus Rep. Joe Heck, Republican: The race is tight and considered a toss up. Masto would be the first Latina in the Senate if she wins. She also would keep the seat, now held by Senate Minority Leader Harry Reid, in Democrats' hands.
The race is one of the biggest chances Republicans have for gaining a seat and Heck has been putting up a tough fight. However, his back and forth on whether he supports Trump has come under fire.
Latinos, in particular those who belong to the culinary union, helped Reid win re-election in 2010 and they may do the same for Cortez Masto, although her name recognition is not nearly as high as Reid's. A strong showing by Hillary Clinton here would certainly be a boost for Cortez Masto.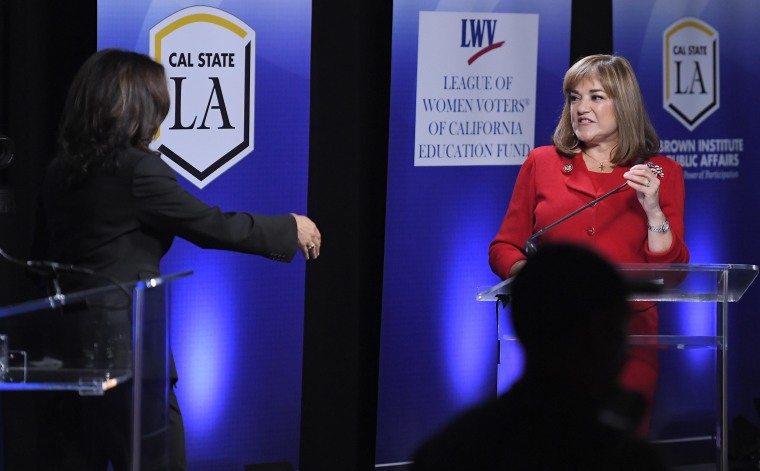 California: Rep. Loretta Sanchez, Democrat, versus California Attorney General Kamala Harris, Democrat: In California, the two candidates who get the most votes go to the general election, regardless of party affiliation. The outcome of this race won't figure into shifting control of the Senate, but it will give California its first new U.S. senator in many years. Harris has been up by double digits in polls, while Sanchez is hoping her appeal to Latinos and some Republicans pushes her forward.
RELATED: Latinos May Hold the Key in California Senate Race
Florida: Sen. Marco Rubio, Republican vs. Rep. Patrick Murphy, Democrat: Although he once called re-election to the Senate a consolation prize, Rubio has been at full steam trying to return to Washington. Despite highly visible battles with Trump after losing to him in the presidential Republican primary, Rubio still is backing Trump.
Murphy has pounded away at the Cuban American Senator's support for Trump and that's helped make the race a close one. However, Rubio has led in polls and has had stronger backing in the Latino community. Murphy is currently polling about six points higher with Latinos, according to the latest polls.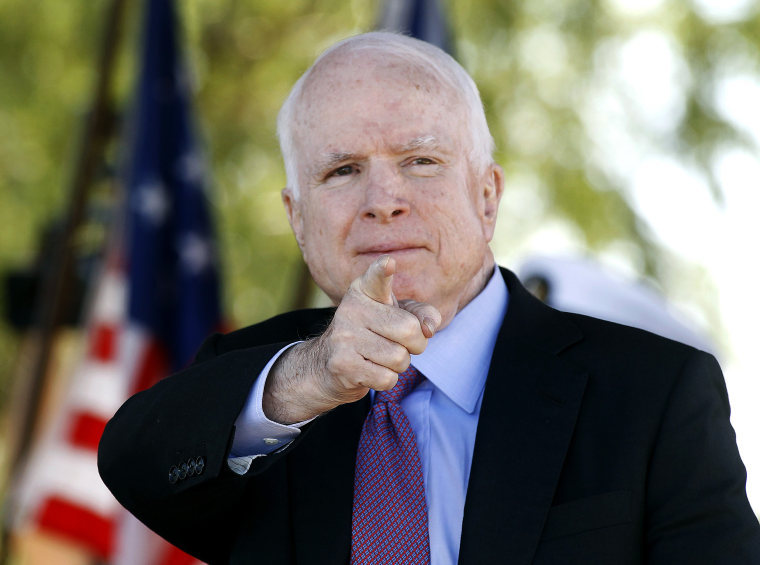 Arizona: Sen. John McCain, Republican versus Rep. Ann Kirkpatrick, Democrat: Although there is no Latino candidate in this race, there is a pitched battle for the state's Latino voters.
McCain, a five-term incumbent, is in a tough race because of his previous support for Donald Trump, even though he helped write and backed the 2013 immigration reform bill passed by the Senate. McCain rescinded his endorsement over Trump's comments about kissing and groping women, but many Arizona Latinos remember his turn to the right on immigration when he was a presidential candidate.
This also is a seat that Republicans must hang onto to keep control of the Senate. Kirkpatrick is lesser known among Latinos, but the three-term House member has the benefit of some heavy voter registration and get out the vote groundwork that's being done by progressive groups in the state. At this time, McCain leads with all voters in the polls, but among Latinos he is down about 20 points, according to a Nov. 3 Univision poll.
HOUSE: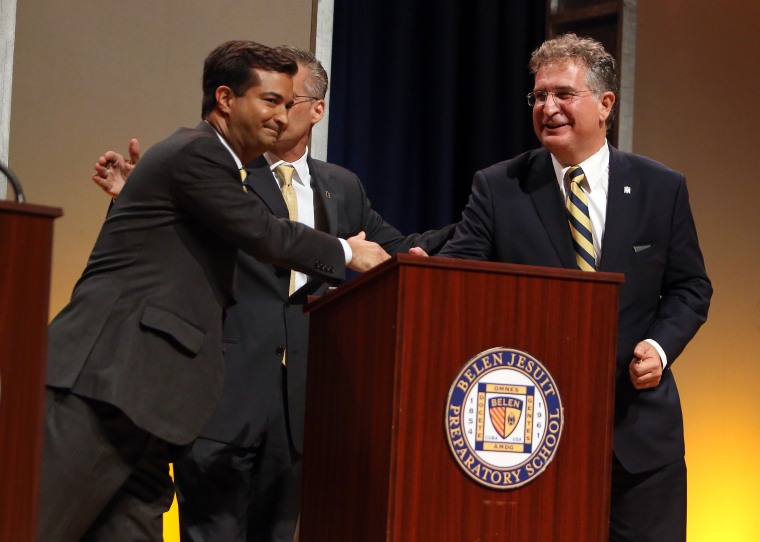 Florida Congressional District 26: Rep. Carlos Curbelo, Republican versus Joe Garcia, Democrat: This is another rematch race — and both candidates are Cuban American. Curbelo took this south Florida seat from Garcia in 2014 and this year it's in the tossup category. Curbelo has been placed on vulnerable congressional members' lists despite his opposition to Trump, but the fierce battle at the top of the ticket in Florida could be a determining factor.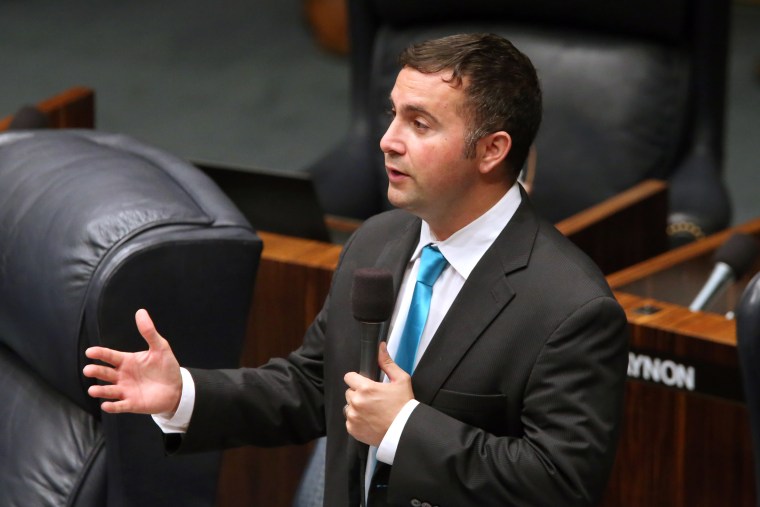 Florida Congressional District 9: Darren Soto, Democrat, versus Wayne Liebnitzky: Soto, a state senator, is on track to become the first Puerto Rican congressman from Florida. He and Liebnitzky, a Navy veteran and businessman, are competing to replace Rep. Alan Grayson, a Democrat, who lost his primary race for the Senate. Central Florida is home to a large Puerto Rican electorate that will work in Soto's favor.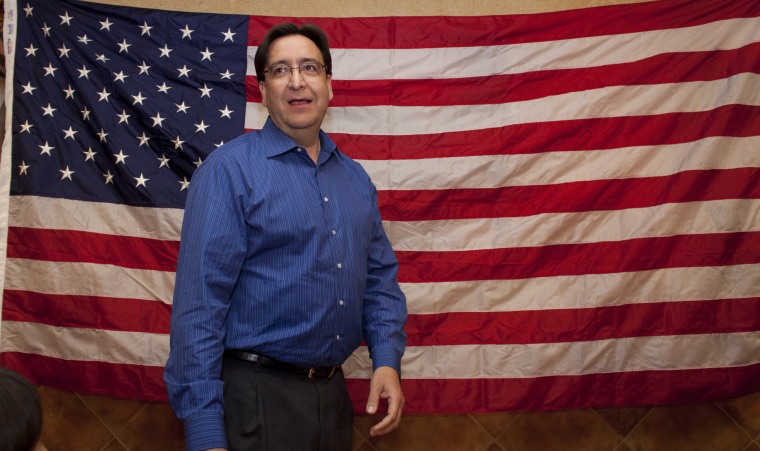 Texas Congressional District 23: Pete Gallego, Democrat versus Rep. Will Hurd, Republican: Hurd, who is African American, narrowly defeated Gallego for this swing district in 2014. Although Hurd has distanced himself from Trump, this is a Hispanic district that hugs the Texas-Mexico border and sweeps into San Antonio.
The district regularly flips and often goes Democrat in presidential years. Gallego has continued connecting Hurd to Trump in the campaign. The race is considered a tossup.
RELATED: First-term Rep. Pete Gallego on Shutdown: GOP Has "Climbed Up a Tree"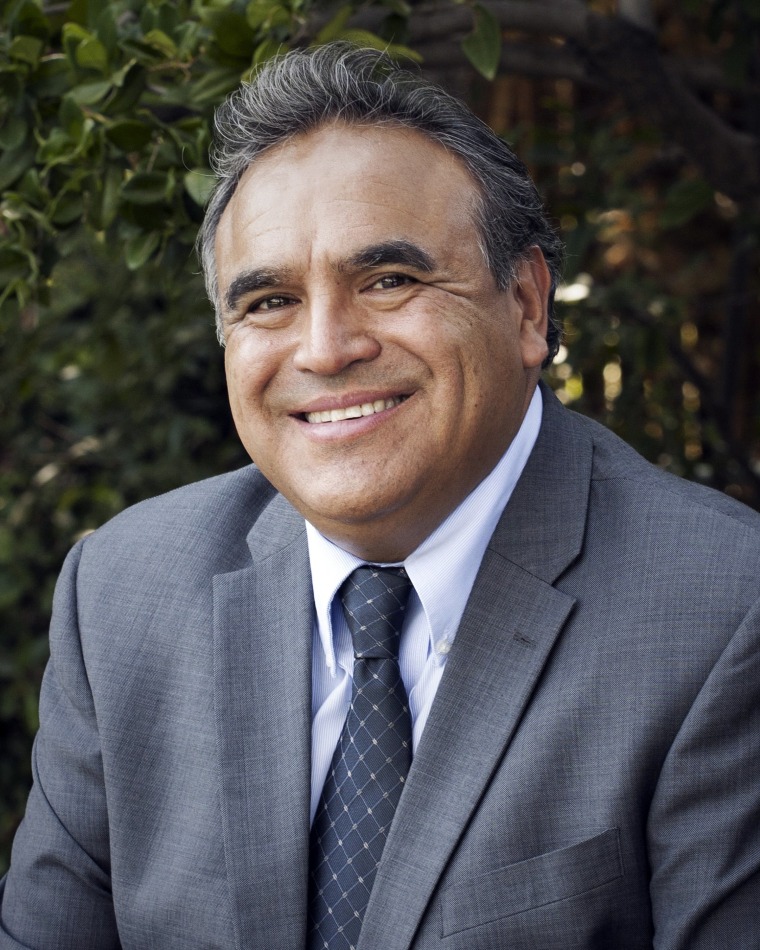 California Congressional District 21: Emilio Huerta, Democrat, versus Rep. David Valadao, Republican: Valadao was an early opponent to Trump and has backed immigration reform in the House as the representative of a district where 40 percent of eligible voters are Latino. Huerta, a lawyer and businessman and son of civil rights leader Dolores Huerta, is running behind in the race, but is seen as a worthy enough opponent to draw backing from President Barack Obama.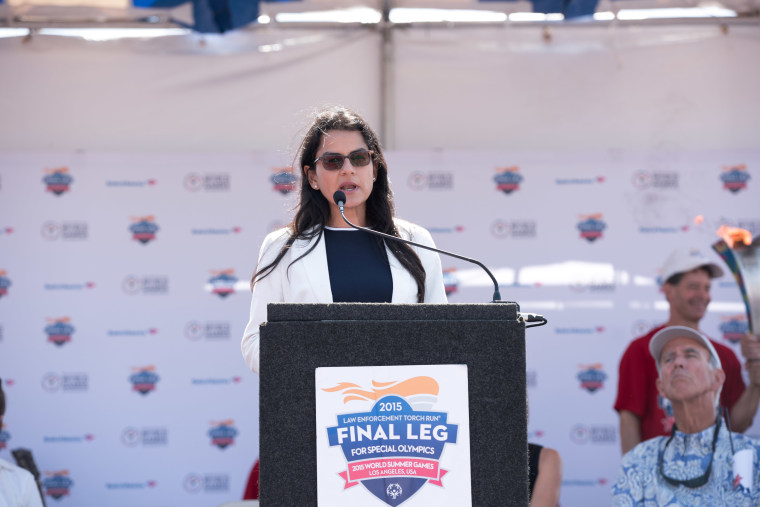 California Congressional District 44: Nanette Barragan, Democrat versus Assemblyman Isadore Hall III, Democrat: – This is another Democrat-on-Democrat race as a result of the California primary system. But being from the same party hasn't kept it from being a nasty race with accusations hurled from each side. Hall entered as the race leader. Barragan, a former city councilwoman, is a daughter of Mexican immigrants.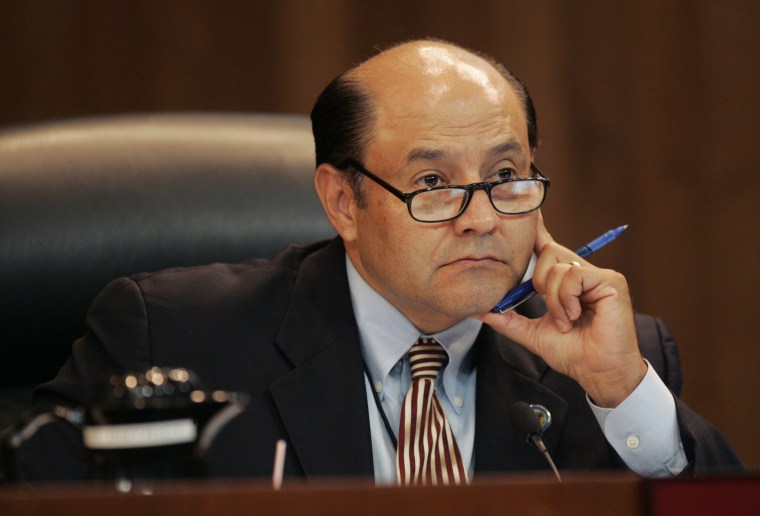 California Congressional District 46: Lou Correa, Democrat versus Bao Nguyen, Democrat: Correa and Nguyen are in a bitter battle to fill the seat held by Rep. Loretta Sanchez, who is running for Senate. This district has a heavy immigrant population and has pit a former Bernie Sanders backer, Nguyen, who came to the U.S. as a Vietnamese refugee, against a Clinton supporter, Correa, reflective of where they fall on the liberal politics spectrum.
RELATED: Opinion: Here's Why There's Little Diversity Among Congressional Interns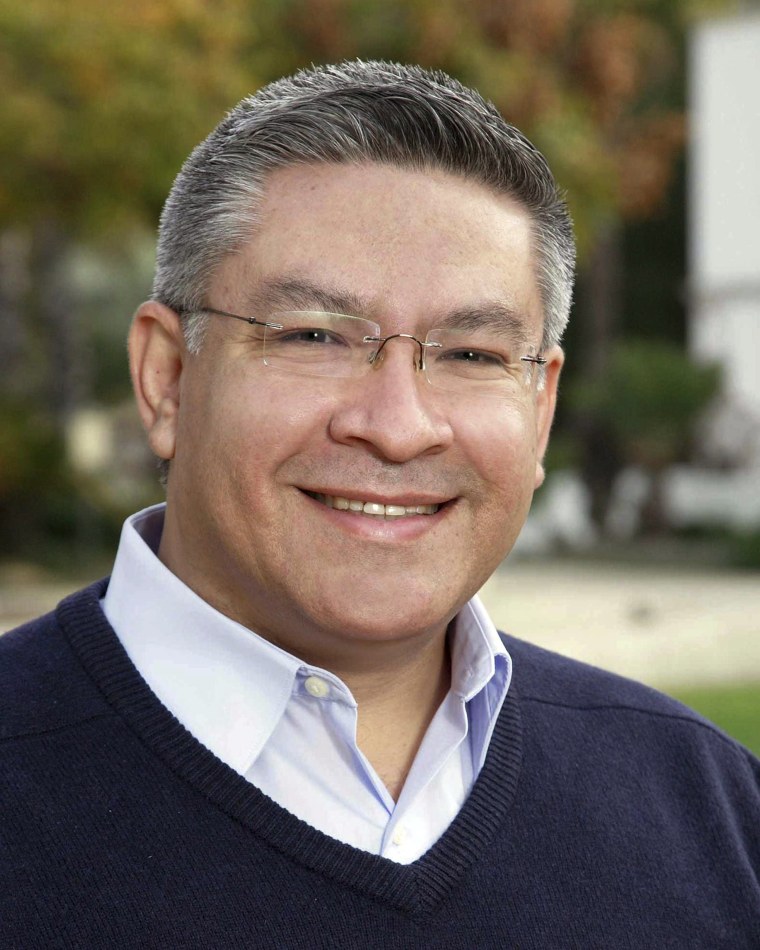 California Congressional District 24: Salud Carbajal, Democrat versus Justin Fareed, Republican: Carbajal, former Santa Barbara county supervisor and Fareed, business owner and former congressional staffer, are facing off to replace retiring Rep. Lois Capps, a Democrat. The race has drawn heavy spending from outside donors. The district leans Democrat.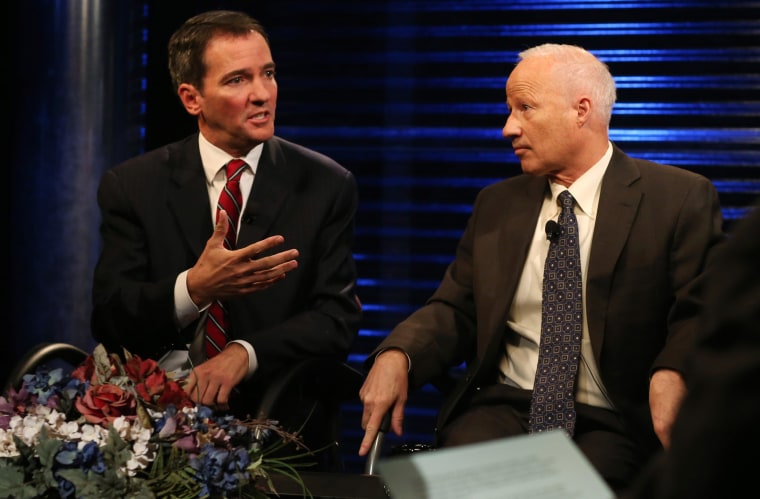 Colorado Congressional District 6: Rep. Mike Coffman, Republican versus Morgan Carroll, Democrat: There is no Latino candidate in this race, but the redrawn district now favors Democrats and some 62,000 Latinos here are eligible to vote. It is considered either a toss up race or one that tilts Republican.
RELATED: Darren Soto Closer to being Florida's First Puerto Rican in Congress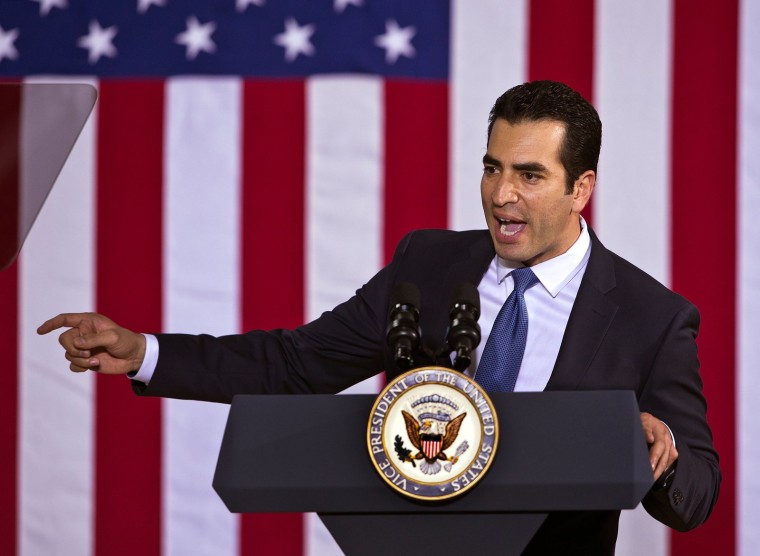 Nevada Congressional District 4: Ruben Kihuen, Democrat versus Republican Rep. Cresent Hardy, Republican. Hardy has made Roll Call's list of most vulnerable House incumbents, in part because Obama carried his district by double digits. Also, Nevada is one of the states where there is a real dogfight at the top of the ticket and that can have an effect further down ballot. Latinos are 17 percent of eligible voters in the district.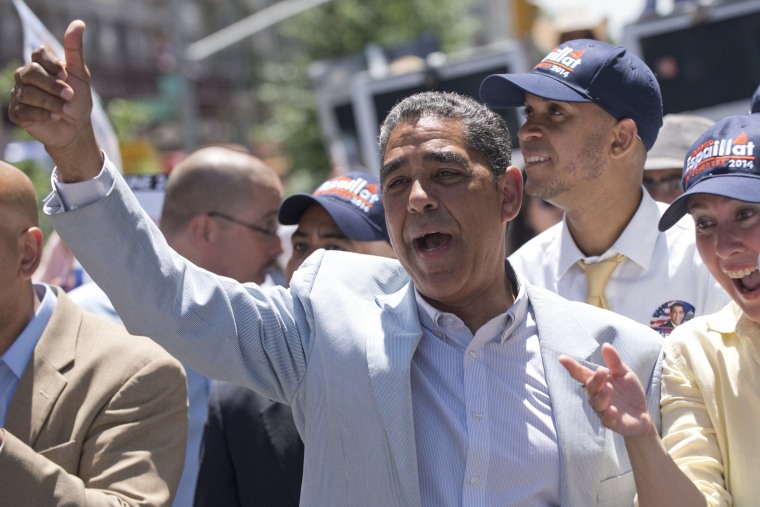 New York Congressional District 13 and Texas Congressional District 15: Adriano Espaillat, Democrat and Vicente Gonzalez, Democrat: Espaillat of New York and Gonzalez of Texas are running in overwhelmingly Democratic and Latino districts in their respective states. Espaillat, running for the seat held by retiring Democratic Rep. Charlie Rangel, would make history as the first Dominican American in Congress. Gonzalez is running in a far south Texas district held by retiring Rep. Ruben Hinojosa for two decades.
STATE RACES:
Arizona sheriff's race: Sheriff Joe Arpaio versus Paul Penzone: Controversial Maricopa County sheriff Joe Arpaio seeks another term in office but is doing so while charged with criminal contempt of court. Those charges stem from his failure to comply with orders to stop racially profiling Latinos.
Arpaio has campaigned with Trump and has been a prominent surrogate. He is being challenged by Paul Penzone, a former Phoenix Police Department sergeant. An October poll showed Penzone with a double-digit lead. A predominantly Latino group, Bazta Arpaio, has been mobilizing Hispanic against the Sheriff.
Related: Group Wages Get Out the Vote Effort Against Arpaio
Indiana governor's race: Christina Hale, who is of Cuban descent, is running mate to Indiana Democratic gubernatorial candidate John Gregg. Gregg is seeking to replace Mike Pence, Donald Trump's running mate. If their ticket wins, Hale would serve as lieutenant governor. A Monmouth University poll showed Gregg leading, but that lead has narrowed as Clinton's prospects in the state have fallen.
Indiana Attorney General: Democrat Lorenzo Arredondo versus Curtis Hill Jr., Republican. Arredondo, is a former circuit court judge from East Chicago, Indiana, while Hill is a county prosecutor. The attorney general's job has been held by a Republican since 2001. According to reports, Arredondo was the longest serving elected Latino state judge when he retired in 2010 and would be Indiana's first Latino state attorney general.