HELSINKI — Miral Khalagi was just four years old when soldiers broke into her family's home.
The girl's father was tortured and killed while she watched, according to her grandfather. Then they took away her mother, who has not been seen since.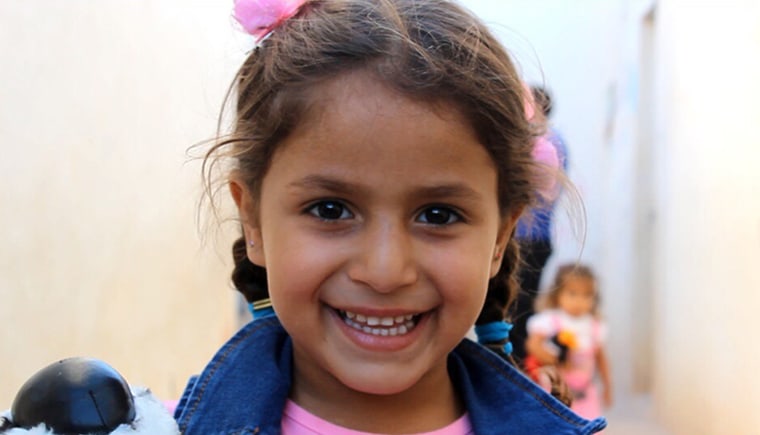 Now aged 6, Miral lives in a refugee camp in the Syrian city of Idlib. She barely speaks and rarely smiles — except for when a visitor from faraway Finland arrives every few months at her dusty tent door.
His name is Rami Adham, but to people in Syria he's known as "the toy smuggler."
Since civil war erupted in his homeland, Adham has traveled to Syria more than two dozen times. He's slipped across borders and walked for miles with the bags on his back, at times dodging snipers and bombs.
"I was very saddened by what was going on," Adham told NBC News. "As a Syrian, I wanted of course to do my part in helping people ... so I decided to go there myself."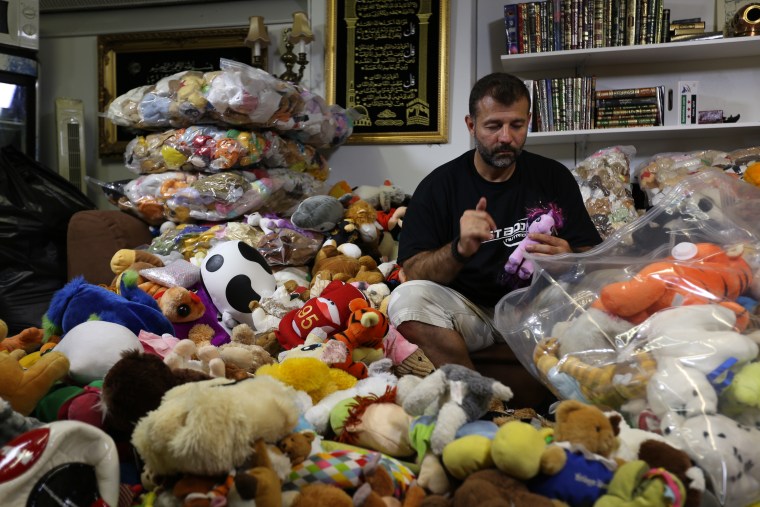 The 44-year-old was born in Aleppo but grew up in Helsinki, Finland — where he now lives with his wife and six children. He first made the decision to help his homeland five years ago.
Initially, he planned to carry food and other aid supplies — but his daughter Yasmeen, then 3 years old, had another idea.
"She said, 'I have toys, I can give you some,'" Adham explained, recalling how his daughter then proceeded to drag dolls from her room.
Complete Coverage: Aleppo's Children
So on his first trip — alongside food and $5,500 in cash from his savings — Adham took a plastic grocery store bag full of Barbies and a suitcase of stuffed toys, all donated by his six children.
He hauled his precious cargo in cars, on planes and at times on his own back, covering nearly 3,000 miles from Helsinki to a refugee camp in Syria.
The children were unimpressed by the food and money.
But when they saw the toys, "their eyes were big, everybody was smiling," Adham said.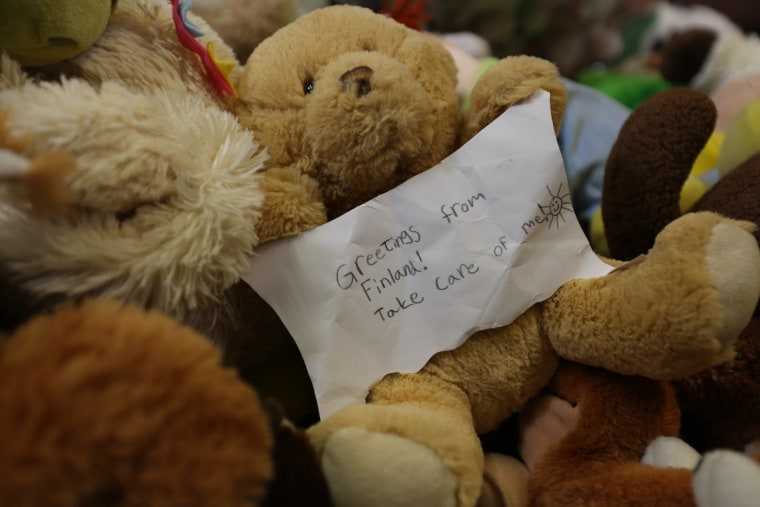 "Kids there have lost their childhood, and not for a year: This is the sixth year now and it seems like everybody forgot them," he added.
Adham's singular mission has blossomed into a charity called called the Finland Syria Community Association, which collects donated toys from children across Europe and sponsors 420 orphans in Syria.
The charity also has begun building its fourth school in Syria's refugee camps, giving more than 2,000 displaced children somewhere to learn.
Still, the toy deliveries are his signature.
"You know, I've given a kid $10 and they don't really know what to do with it," Adham said. "But give him a ball or a stuffed toy, he knows a thousand things to do with it. This is their mental therapy."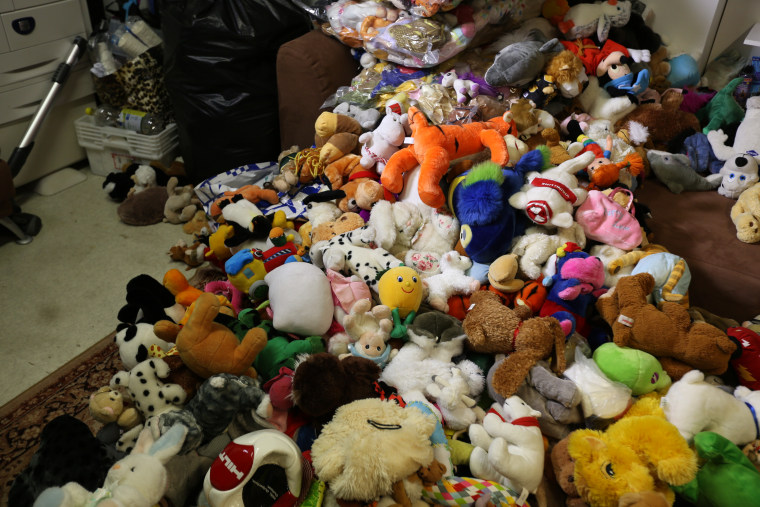 He still insists on carrying them himself.
Earlier month, Adham crossed into Syria for the 28th time, carrying hundreds more toys and one special delivery for Miral: A small purple pony with the tag still attached.
She broke out in a wide smile. No words, just giggles.
"They don't feel we're just giving them a toy, they feel that we're backing them," he said. "We're giving them the security that no matter what happened to you, we're here for you."