It's been a long, cold and wet winter in parts of the United States. But in many parts of the world, from California to Southeast Asia, the land is parched from growing and persistent droughts. And that spells higher prices for many foods Americans put on the table during every meal.
That morning cup of coffee, for example, could cost a bit more as the beans rise to their highest prices in years due to a Brazilian drought. A salad at lunch full of fresh fruit and vegetables topped with slivered almonds may run a few more dollars a month as California's drought begins to boost prices for produce and nuts.
And the classic American dinner of a cheeseburger, French fries and a milkshake is already more expensive due to rapidly rising beef and dairy prices underpinned by drought.
From the American consumer's perspective, the good news is the drought will almost certainly not cause a food shortage, according to Richard Volpe, a research economist with the food markets branch at the U.S. Department of Agriculture in Washington.
"We are a highly developed nation, highly industrialized, and our international trade relations in terms of agriculture are very strong and very adaptable," he told NBC News. "So food availability is not really a concern."
The most immediate concern for Americans is the drought in California, which holds strong potential to drive up prices, particularly for fresh fruits and vegetables as well as dairy, he explained.
As of now, however, "we don't have any data yet on the impact of this drought," Volpe said.
The Consumer Price Index for food crept higher by 0.4 percent in February, but Volpe said the upward trend was driven by high beef prices, which are related to a feed and fuel price spike in 2007 and 2008 as well as lingering effects from the 2012 drought in Texas and Oklahoma.
Nevertheless, he and other market watchers are keeping a close eye on planting and harvest data out of California, as well as the impact of drought elsewhere around the world on commodities including coffee, cooking oils, and wheat.
Coffee perks up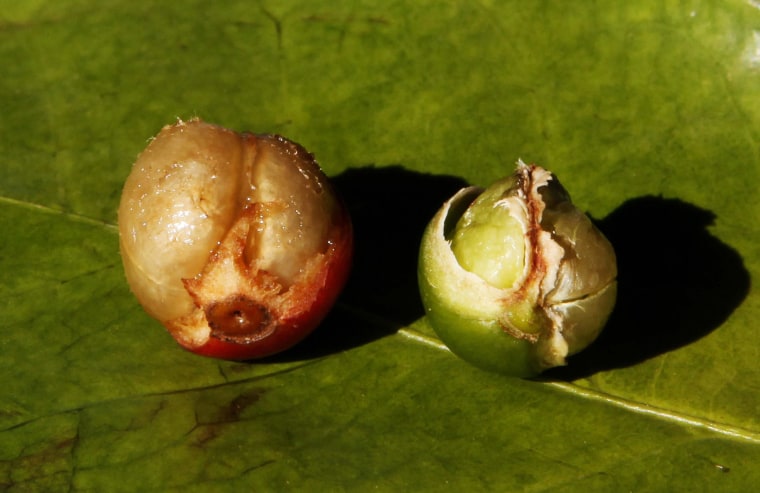 Coffee futures prices are up more than 75 percent this year due to a lack of appreciable rain in the coffee growing region of eastern Brazil during January and February, which are critical months for plant development, according to the International Coffee Organization, a London-based trade group.
"This has engendered considerable concern around the size of the 2014/2015 world coffee crop, which is now likely headed toward a deficit compared to demand," the group said in its February market report, released on March 12.
"The impact on coffee prices will definitely roll down the pike," David Streit, an agricultural meteorologist and founder of the Commodity Weather Group in Maryland, told NBC News.
Hardest hit will be roasters that rely heavily on beans from Brazil, he noted.
Still, today's prices remain below the highs reached in 2011.
Healthy lunch to take a bite?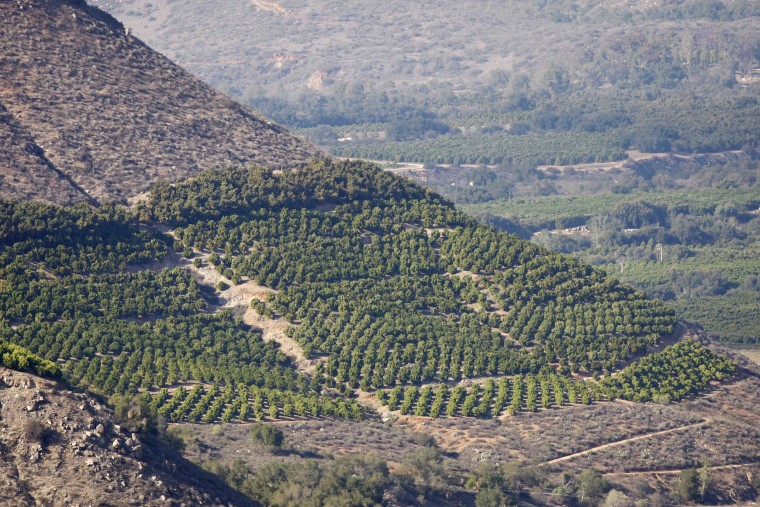 The drought in California could mean fewer fresh fruits and vegetables at the grocery store. The state grew $45 billion worth of food in 2012, noted James Dunn, an agricultural economist at Pennsylvania State University in University Park.
"We are used to seeing these beautiful fruits and vegetables coming out of California that appear in Eastern markets," he explained to NBC News. "If they don't have water for them, we may not see as much of them, or they may not be in as good condition."
Even if the produce looks less desirable, he added, "It doesn't mean it is going to be cheap."
Beef: It's not for dinner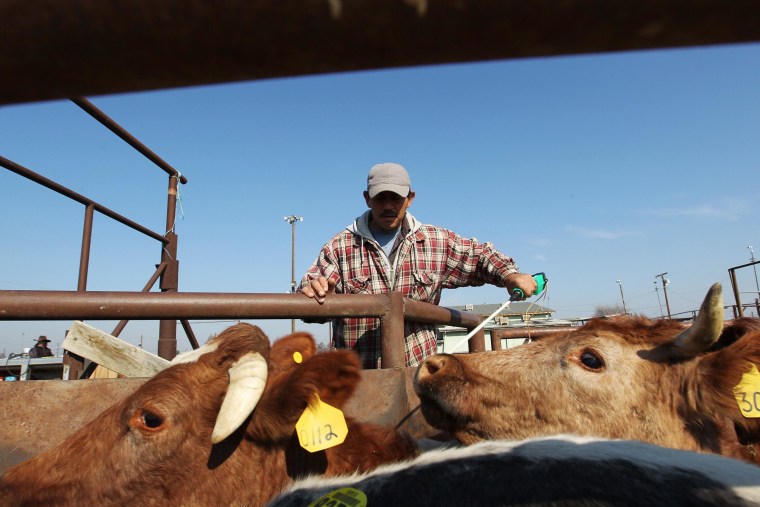 Beef prices are already 4 percent higher than a year ago due in part to persistent drought dating back to 2012 in Texas, Oklahoma, and the Corn Belt, Volpe said.
"The most important factor is the inventory of cattle is at historic lows," he said. "The number of cattle that we have in the United States right now is the same that it was in the 1950s," he said.
Add the fact that California is the leading dairy producer in the country, noted Dunn, and the price for cheese to top that burger may rise, too. So might the cost of milk and ice cream needed for a milkshake.
The fifth largest dairy producing state is Idaho, "which is also undergoing a drought. The dairy industry in Idaho is in a fairly concentrated area … and that is where the drought is," Volpe said.
Cooking oil and a brewing El Niño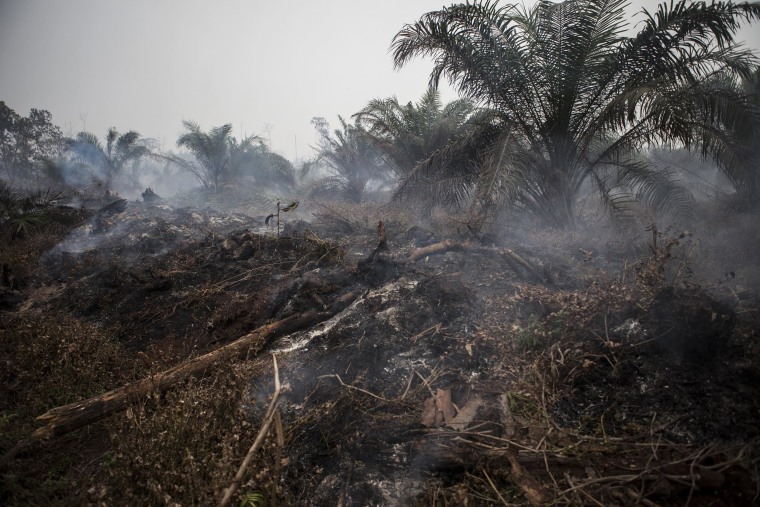 Streit is also keeping an eye on the potential for drought in Indonesia and Malaysia to dent the region's palm oil harvest, which is used to make snacks such cookies, crackers, and microwave popcorn. The dryness would have to continue for another month to seriously hurt yields, he said.
If a palm oil shortage hits, the impact will be felt throughout the edible oils sector, noted Dunn. "It ends up trickling through the whole oil complex" — think soybean oil, vegetable oil, sunflower oil, and olive oil.
A palm oil deficit could be exacerbated if an El Niño forms, which the National Oceanic and Atmospheric Administration gave even odds of happening in its latest watch, issued March 6.
The good news is an El Niño is could bring drought relief to California and the plains states, depending on when the rains fall, noted Volpe. "It is entirely possible that we get heavy rain that has almost no impact on the agricultural sector in the Central Valley."