LOS ANGELES — The five-day forecast calls for partly-running makeup, with mostly unraveling up-dos and scattered umbrella-wielding Uber drivers.
Yep, Los Angeles has much-needed rain in the forecast, meaning the gauntlet of parties, swag-stops and last-minute errands between now and the Academy Awards will be awash in flying water and horrifying traffic.
Weather.com says there's a 100 percent chance of rain on Friday, bookended by a 70 precent chance of rain Thursday and Saturday (when the Indie Spirit Awards go down, making for a chilly and blustery day in the big tent on the beach in Santa Monica).
But will it soak the Oscars red carpet on Sunday? That's a lot less likely: As of Wednesday, Weather.com only predicted a 10 percent chance of rain up at the Hollywood & Highland center, where the ceremony takes place.
As a precaution, the Academy has its big plastic tent covering the red carpet - the same one that kept the stars from ruining their looks when it rained in 2011 and 2010.
In the meantime, time to get the umbrella out of storage, Angelenos -- it's gonna be a wet run-up.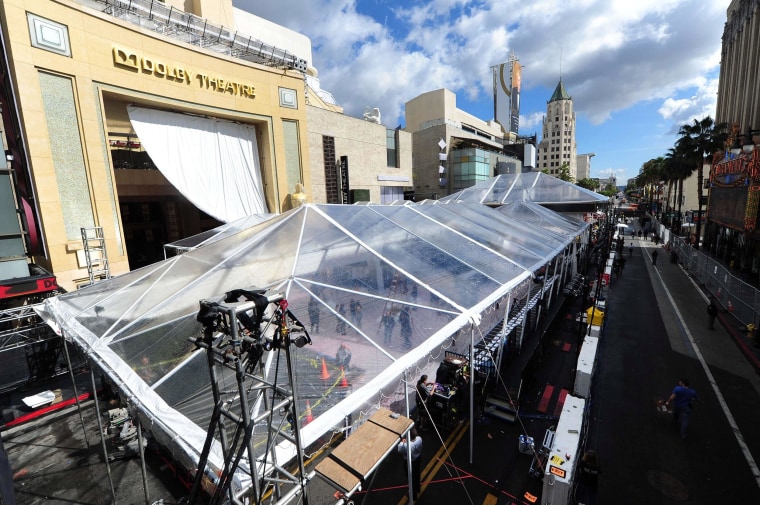 — Reuters