The man who gunned down a Canadian soldier at the National War Memorial in Ottawa on Wednesday was a convert to Islam who had already been designated "high-risk" by authorities.
Canadian officials first identified the gunman — who himself was shot and killed by the Parliament's Sergeant-at-Arms — as Michael Zehaf-Bibeau, 32.
But multiple officials told NBC News that the man was born Michael Joseph Hall, and changed his name after converting to Islam at least ten years ago. He was born in Quebec, which is across the river from Ottawa.
Authorities believe the gunman had a string of low-level offenses in the past and Quebec court records show three 2004 cases involving a Michael Zehaf-Bibeau.
The Globe and Mail newspaper, citing federal sources, said Zehaf-Bibeau was "recently designated a 'high-risk traveler'" by the Canadian government, which means it was feared that he would travel abroad to commit crimes, and his passport was taken.
It was unclear what prompted authorities to make this designation, although on Oct. 8, Royal Canadian Mounted Police announced that they were investigating 63 national security cases linked to terrorism and involving 90 individuals — that was the day after the Canadian parliament voted to join anti-ISIS air strikes in Iraq.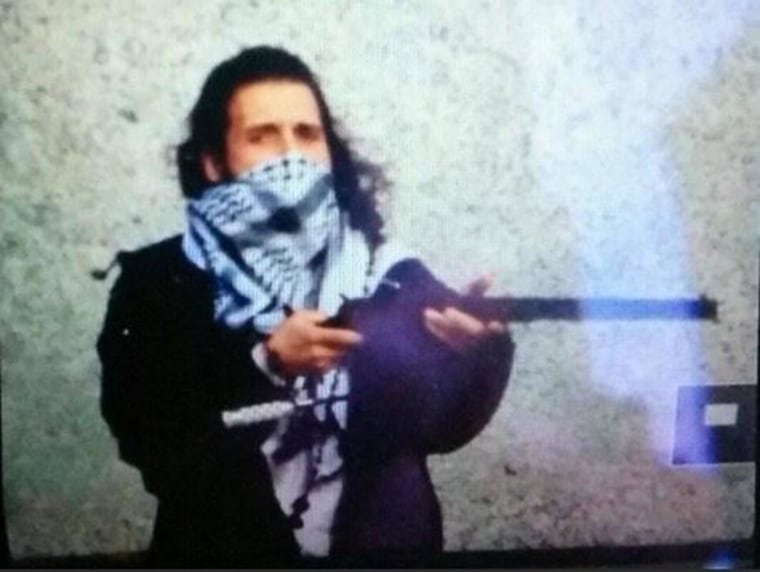 The attack in the capital on Wednesday is the second of its kind since that vote.
On Monday, Martin Rouleau, 25 drove his car into two Canadian soldiers, killing one, in a Quebec parking lot. After a chase and shootout with police, Rouleau died in a hospital. Prior to the incident, Rouleau had also had his Canadian passport revoked, and was being monitored by the Royal Canadian Mounted Police, according to Canadian officials.
Authorities said Rouleau had "tangential links" to other radicalized individuals already known to them. A Facebook page identified him, in French, as Ahmad the Converted, and included a video with an ISIS logo. He had converted to Islam about a year ago.
Zehaf-Bibeau meanwhile had "tangential" links to known "jihadists" according to law enforcement officials in the U.S., who caution that "we are still working it."
So far, authorities have found no links on the U.S. side of the border between the Zehaf-Bibeau and any others being watched in connection with terrorism investigations — although U.S. officials told NBC News that he may have made up to four visits to the United States in the past.
Police had given early indications that there were two or more gunmen, but after the chaos died down and the investigation continued it appeared that Zehaf-Bibeau likely acted alone.
NBC News reported this week that Canadian officials have been concerned about the potential for knife and gun attacks, including strikes against military personnel, because of the nation's involvement in international fight against ISIS.
"This is a shock to our community," Charles Bordeleau, Chief of the Ottawa Police Service said Wednesday evening. "We are the nation's capital and it's a very sad day."
He said that on Thursday there will be "an increased presence in the downtown corridor. From a safety perspective we want to re-assure everyone."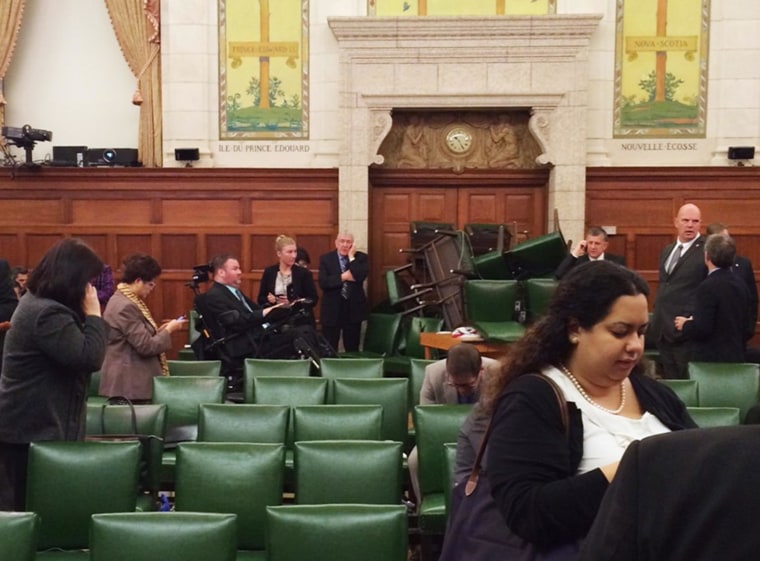 IN DEPTH
— Richard Esposito, Pete Williams and Hasani Gittens