COPENHAGEN, Denmark — The gunman accused of killing two and injuring five in attacks at a freedom of speech event and a synagogue was "loyal" and had "a good heart," according to a friend.
Omar Abdelhamid Hussein, who was named in a Danish court as the main suspect in the shootings, was known to police and had recently been in jail, authorities said. He was fatally shot by police after opening fire on officers who were investigating Sunday's attacks in Copenhagen.
"I have nothing bad to say about Omar, because I didn't get that impression of him," said Mark Undall, who knew Hussein for seven years as a fellow Thai boxer.
"I experienced Omar as a normal young man, who was loyal towards his friends and who had a good heart," Undall told NBC News. "His alleged actions … are something, which I can't relate to nor recognize."
Copenhagen has been on high alert since Saturday's attacks, and nervousness was underlined early Tuesday when a suspicious package left outside one of the crime scenes caused a security alert.
Police rushed to the cafe which had hosted the free speech event, and removed a large transparent envelope which they later confirmed contained no explosives.
Earlier, tens of thousands gathered at torch-lit memorials around Denmark to commemorate the victims and promote understanding between communities.
"It's very moving," said Maya Moeller, who attended a huge vigil in Copenhagen. "We have to remember not to be mad at every Muslim in Denmark."
Hussein was identified in court Monday as the main suspect, a lawyer told NBC News. Police have said the gunman was a 22-year-old Danish man, but they have not confirmed his identity.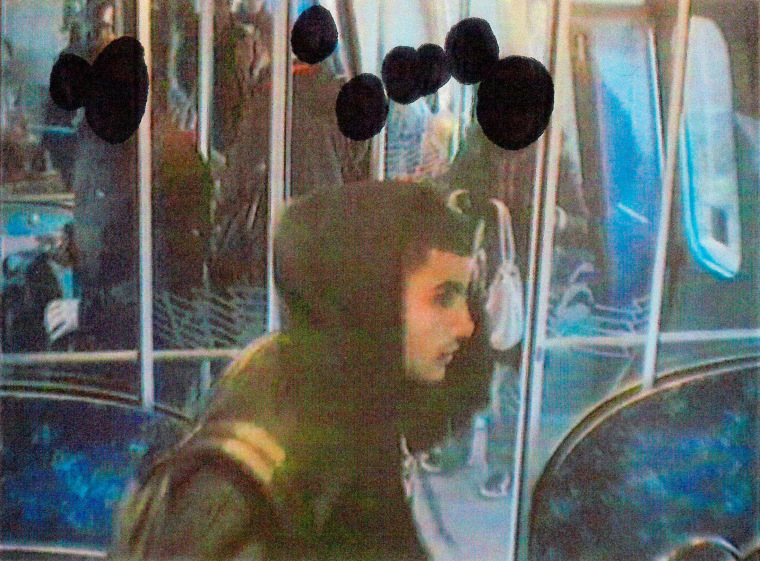 Hussein was released from jail two weeks ago after being convicted of a vicious knife attack on a train passenger.
Prison authorities confirmed to NBC News that they had been so concerned by growing signs of religious extremism in his behavior that they sent a report to Denmark's counter-terror agency. However, there was nothing to suggest he had been planning an attack.
"We won't let this coward terrorist defeat us"
Local media reported Hussein had posted pro-ISIS comments on a now-deleted Facebook page but this could not be independently verified by NBC News.
A reporter who covered Hussein's trial said the suspect had seemed liked "just a hardened criminal" rather than an Islamist extremist.
"Omar, at the trial, didn't seem religious at all. Almost the opposite," said Jesper Braarud Larsen, adding that the only similarities between the train attack and the alleged shootings was "callousness."
"He just seemed like a callous, hardened criminal," Larsen said. "And nothing more spectacular about him."
Yair Melchior, chief rabbi at the synagogue, said the attack was "against humanity and not only Jews."
"We won't let this coward terrorist defeat us, we will get even stronger," he told NBC News. "We are stronger than the terrorists, they are cowards."
He also spoke about the huge floral tributes at the scene of the attack. "I saw the flowers and couldn't stop my tears. The great support warms my heart."
Dan Rosenberg, chairman of Denmark's Jewish Society, said all groups must "stand together" against extremism.
"We already have a good collaboration between the Jewish community and a number of Muslim organizations," he said. "We stand together, we have many challenges, and we fight together for our religious rights in this society. Our common challenge is extremism. We agree on that."
The Associated Press contributed to this report. Alastair Jamieson reported from London.