The gunman who killed five police officers during a Dallas protest march last week was "klutzy" and "goofy sometimes" when serving in the military, according to his onetime squad leader.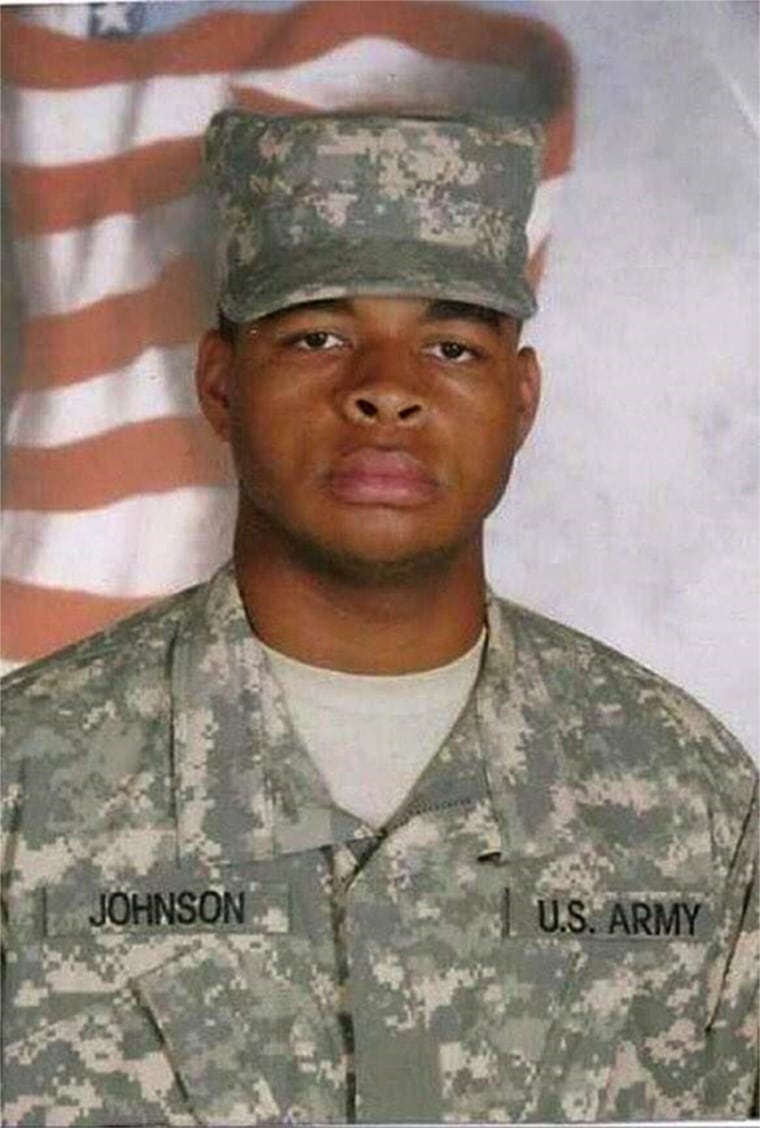 Micah Johnson "was a nice guy, I mean he really was," former Sgt. Gilbert Fischbach told NBC News in an interview that will air on TODAY on Wednesday. "He was happy. He would joke around … he [was] usually smiling."
Fischbach said Johnson served under him in the 284th Engineering Company out of Seagoville, Texas, in 2009 and 2010.
After the rampage, the 25-year-old Johnson died in a standoff with police, who said he told a negotiator he wanted to "kill white people."
Fischbach said he had felt "incredibly upset — like someone had just sucked the life out of you," when he heard the about Johnson's involvement in the Dallas shooting. "This was one of my soldiers ... I had specifically trained him."
He added: "I just don't know if there's a word … other than I was just shocked, you know, I felt empty."
Johnson spent around four-and-a-half years more in the Army before being discharged in 2015.
Fischbach also said he had seen no indications Johnson — who officials and families say had become upset about recent police shootings of black men — was racist.
"In fact, most of the guys and girls that he hung out with in the company and the platoon for that matter were white and a few Hispanics," he said.
Johnson grew up in Mesquite, Texas, a suburb of Dallas, and graduated from John Horn High School in 2009. He joined the Army Reserve out of school and trained to be a carpentry and masonry specialist after basic training. He also served a seven-month tour in Afghanistan.
Johnson was sent home from Afghanistan in 2014 after being accused of sexual harassment by a female soldier, according to the lawyer who says he represented Johnson. However, military sources say he was never convicted of any criminal offense and honorably discharged the following year.
Johnson was working as an aide for mentally challenged children and adults before Thursday's mass shooting.